Why You Shouldn't Be Scared To Be Single On Valentine's Day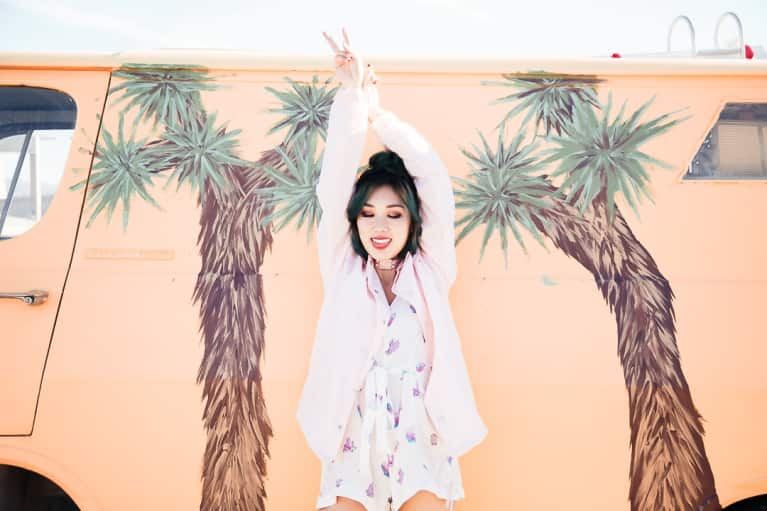 I don't think I have ever felt happier, more confident, or thriving in life than I am right at this moment. I have been single for almost a year—and I have loved every minute of it.
Once the toxic relationship that brought both of us consistent unhappiness and nights of tears and rage ended, the real me began to emerge.
I was constrained by my beliefs of who I needed to be in order to continue my relationship. That kept me from accessing my best self. We've all thought that maybe we won't get another chance—maybe this love is the best we can do—and that we have to make the best of it. This is completely false. If you aren't happy, you aren't there yet. There will be other opportunities to find love, and you shouldn't give up on them—or yourself.
The morning after we finally ended things, I woke up and decided I would be the greatest possible version of myself and that nothing would stand in the way of that. Falling deeply in love with who I was had to be the most important thing to finding my true happiness. I needed to fall in love with all the dark places of myself, forgive the painful past and let go.
I started by separating myself from situations that would steer me away from self-love. My constant unhappiness motivated me throughout the whole process because I finally knew I deserved happiness. The stories I had grown tired of telling myself about not being good enough were not true. I was fed up. It was time to be the most real and authentic version of myself.
So, why do I think being single is the best shot you have at developing your best self?
Being single provides a lot more time to do whatever you want. Your possibilities become almost endless because the most important relationship to cultivate is the one with yourself. You can give yourself exactly what you want. You no longer have to participate in events or situations that don't bring you joy. You can rediscover hobbies and interests you used to enjoy. You can reinvest in the friendships you've neglected. The love you find from your tribe is what supports and keeps you going forward.
Adventuring to faraway places alone is suddenly possible because no one else's feelings have to factor in. You are free to do whatever you want. Your life becomes a series of adventures, limited only by your own fear (or not).
Falling deeply in love with who I was had to be the most important thing to finding my true happiness.
Being single can be scary, too. You know why? Because you no longer have an excuse to play small. You have the chance to face the grim places in your mind and to begin to heal them. But only if you are brave enough to do so.
Many of us shy away from the opportunity to uncover who we truly are because change is uncomfortable, and we fear we might not like what we uncover. The road is rocky. Unlearning self-loathing and replacing it with self-love takes practice, patience, and sacrifice. But if you are bold enough to take the first step, the endgame will be like nothing you've ever imagined. The greatest service you can perform for the world is to be the truest expression of yourself.
I never believed I could wake up every morning excited for what the day would bring. But now, when I look at my reflection in the mirror, I don't see the person I'm pretending to be. I see myself. And every day I'm alive is a day I can't wait to tackle.