5 Signs You Need A Break From Dating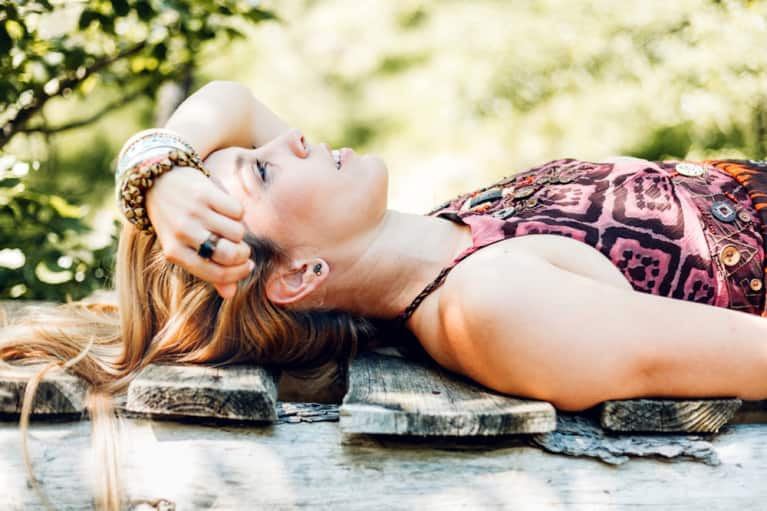 As a coach, matchmaker, and someone who has gone on over 100 first dates, I personally know what it feels like when you just need a break. I can recognize when my clients need one too.
So if you're dating and beginning to feel that there's no light at the end of the tunnel, quiet those beliefs. They aren't true. Rest, don't quit. Here are five signs that you might want to take a little break from dating.
1. You're neglecting self-care and things that bring you joy.
When you're on a mission to find love, it's easy to adhere to that mission, especially when an exciting new prospect enters your dating world. But, if you find yourself constantly neglecting the things you love and that make you YOU, you're going to end up feeling resentful and burned out. If you're in this run-down place, take a momentary hiatus from dating and begin to add back in the things that bring you joy and make you feel whole (think nights with friends, solo time for reflection, a yoga class, etc.). The right person will understand and appreciate that you have boundaries, a solid whole life, and that you aren't looking for someone to complete you.
2. You're not having fun.
Dating is supposed to be an enjoyable experience. Granted, not every date is going to be awesome, but every date can be an opportunity to get to know someone new, be present, and perfect your conversational skills—all skills you can also use in everyday life. When you feel like dating has become a chore, that's a sure-fire sign you need to take a break, recharge, and change your energy. Because it's that light, curious, confident nature that will allow you to pull in who you're looking for and weed out the others fast.
3. You decide the date will suck before you even get there.
This is the the biggest warning sign that you need a dating break. If you find yourself prejudging and assuming your date is going to be horrible, then your date is going to be horrible because that's the energy you're bringing to it. If you're in this place, enjoy a meaningful dating hiatus and work on letting expectations go and being present.
Feeling defeated when you're dating and not finding "the one" is normal. But you are not defeated. Feelings come and go. Allow yourself to take a step back, feel your emotions, and come back when you're recharged.
5. You feel confused and disconnected from what you want.
In your dating process, different triggers and emotions will come up. Sometimes those emotions and different dates can begin to make you feel scattered, unclear, or like there are too many feelings flying around. If you begin to feel ungrounded, confused, or unclear about what you want, take some time to home in on your romantic vision. When you're clear and you can see your vision, but most importantly feel it, it allows you to draw that energy in.
Cheers to love, light and resting, not quitting.
In order to be your best self in your relationships—whether it's with a friend, family member, or partner—you need to FEEL your best, inside and out. Ready to learn more about how to become your most vibrant self? Register now for our FREE Functional Nutrition Webinar with Kelly LeVeque.