A Psychic's 10-Minute Exercise For Manifesting True Love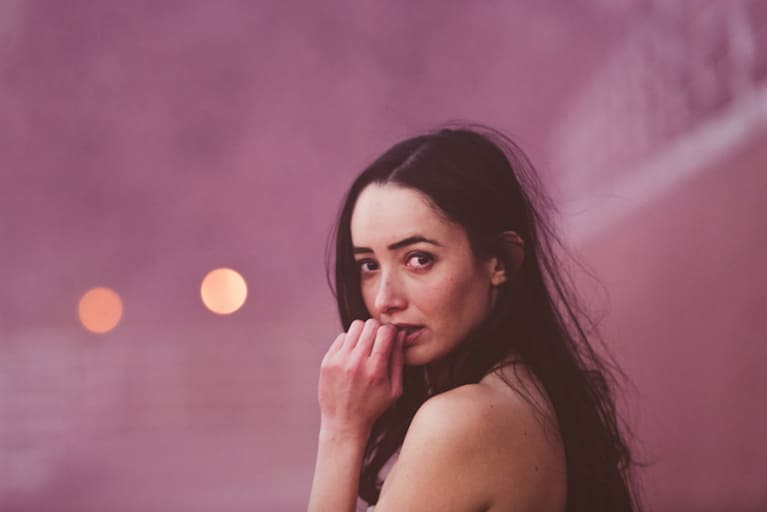 Surrounding yourself with healthy relationships does more than add excitement to a Friday night or expand your definition of family. Love reinforces your best self, feeds the existing passion in your soul, and allows you to dole out even more of yourself to others.
As someone who has connected to the Spirit world since I was young, I've seen love-related blocks occur primarily when one of three things happen: You choose to be in harmful relationships (romantic, friendship, family, and otherwise), you don't love yourself, or both. Spirit has a lot to say to my love-blocked clients during their readings, and the throughline of the messages is this: If your own love-related choices aren't serving you well, your Team will not help them along because their job is to keep you on your soul's best path, which is always paved with positive, nourishing love.
In fact, Spirit may create detours that prevent you from moving forward in bad relationships or bombard you with signs to redirect your attention rather than give you what you think you want. As this happens, you may worry that your Team is stopping you from finding love or feeling loved or having the relationship with others or yourself that you crave—but they are actually trying to help you rejigger your priorities.
This is the exercise I give my clients to help them understand and truly embrace a positive, nourishing love.
1. Take out a notebook or a journal and pen. Handwriting rather than typing is important here.
2. Think, for a moment, about the following questions:
What would I feel like if I loved myself more or loved another person differently?
What would it take for me to feel fulfilled in love?
What would it take for me to give myself to this person without reservation?
3. Now, focus on what really matters—maybe a partner who supports you emotionally or knowing that past mistakes don't have to define how you see yourself.
4. With this in mind, write this person, or yourself, a letter. Address what you want to feel from your bond and what you are willing to bring to the table. Don't send the letter, but do keep it in a safe place to remind yourself about the kind of love you need.
Remember, you deserve positive love in your life. So invite it in! The Universe wants us to be happy. Embrace that thought. You can even use this as a mantra: "I deserve to be loved in a positive way. The Universe wants me to be happy."
When you act to surround yourself with as much love as possible, you'll feel the difference. The energy that feeds and emanates from your soul will transform you and make you feel lighter. Your relationships will feel balanced among those who celebrate your wins and are there for your losses. You will laugh more, trust more, and cry less.
After all, when you limit and release negative energy from your life, it makes room for positive influences to enter.