7 Things You Need To Know Today (February 14)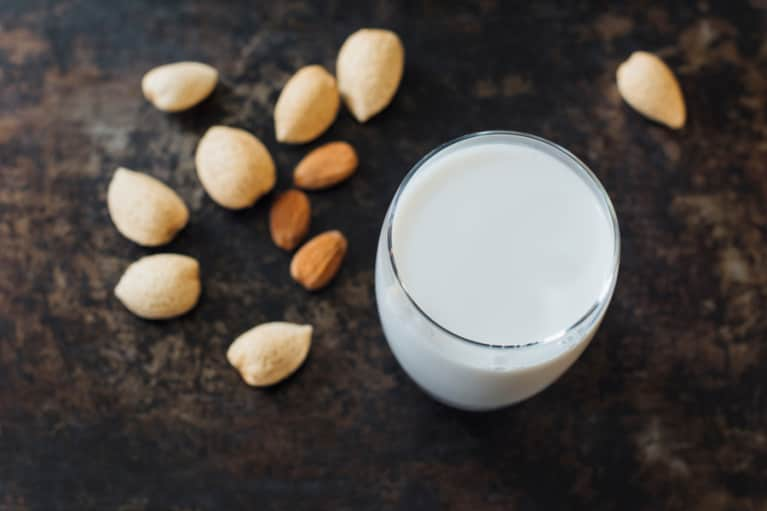 February 14, 2017 — 10:25 AM
1. What exactly does "milk" mean?
The dairy industry is up in arms over nondairy products made from soy, nuts, seeds, and more being referred to as yogurt, milk, and cheese. They argue that the very word "milk" denotes a cow-based product, and the technical FDA definition concurs, calling milk "lacteal secretion" obtained by milking "one or more healthy cows." Bottom line: Our almond milk might soon be just an almond drink, and we're now having an existential crisis and questioning what all words mean. (NYT)
2. Nike is launching a star-studded "equality" campaign.
Looking to fill out your athleisure wardrobe? In honor of Black History Month, Nike is releasing sneakers and T-shirts with the word "equality" on them, along with a short film starring LeBron James, Serena Williams, Gabby Douglas, and more. The shirts and sneakers will go on sale this Thursday. (The Cut)
3. Probiotics play an important role in beauty, health, and primal attraction.
The notion that our microbiomes control everything we do is increasingly suggested in mainstream media. As it turns out, the bacteria we consume and cultivate contribute to our attractiveness, well-being, and can predict our ability to be good parents. Excuse us while we pop a probiotic. (NYT)
4. Plants are even more powerful than we imagined.
A new study from Emory University and the University of Iowa revealed that the Brazilian peppertree—a common weed—was able treat methicillin-resistant Staphylococcus aureus (MRSA) infections. Amazingly, it works not by killing the bacteria but by preventing the release of toxins that lead to tissue damage. (The Washington Post)
5. This yogi's period blood is going viral.
To help dispel the stigma surrounding menstruation, Steph Gongora posted a video to her Instagram account, @casa_colibri, in which she performs a yoga flow with blood prominently showing through her white leggings. Why was it important for her to take a stand? She wrote in her caption, "Because hundreds of years of culture have made us embarrassed to bleed. Have left us feeling dirty and ashamed." She's hoping her video, which now has 248k views, can help change that. (Instagram)
6. Christian Siriano's NYFW show did diversity right.
The Project Runway winner has made waves as much for his inclusive roster of models as for his groundbreaking aesthetic. His fashion week show featured women of color and women that definitely don't fit the sample-size mold—but it's not something he did strategically. When asked about his unconventional casting choices, Siriano said, "I just book girls that are fabulous." (USA Today)
7. Reformation's founder wants to make buying a dress like buying a MacBook or Tesla.
Yael Aflalo, founder of the eco-chic fast fashion label Reformation, is about to change your shopping experience, and she's taken her inspo from Silicon Valley. Her concept? "Imagine being able to just purchase an item on the in-store touch screen and have it sent directly to your home," Aflalo says. "Or picking out a couple of outfits on the internet at home, and having them ready for you to try on when you enter the store." Talk about radical space reconfiguring that resonates. (Fast Co)