Do This One Thing Every Day & Say Goodbye To Cellulite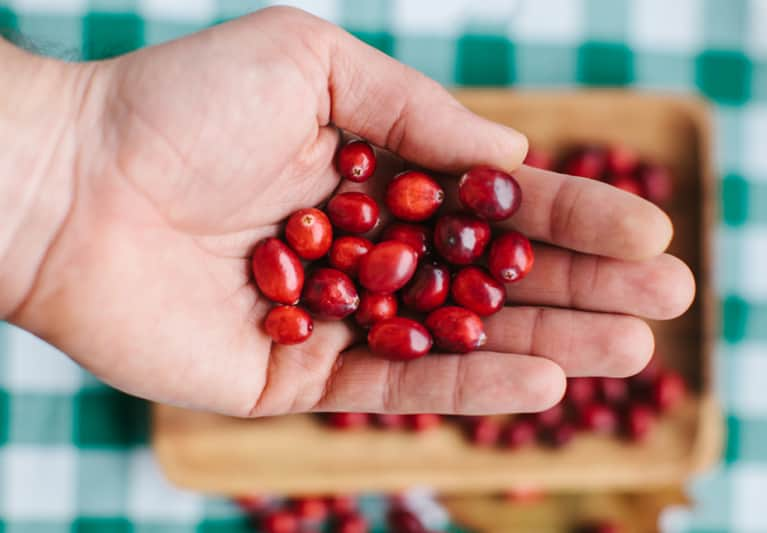 Our editors have independently chosen the products listed on this page. If you purchase something mentioned in this article, we may
earn a small commission
.
Cranberries are not just for the holidays. Scientists at the University of Scranton proclaim that cranberries—when compared to 19 other fruits commonly eaten in the United States—have extraordinarily high amounts of certain antioxidants called phenols, which protect against heart disease, cancer, and stroke. But, as I discuss in my book, the cranberry also has valuable cellulite-controlling properties. Many years ago researchers discovered that cellulite has more water-bearing molecules than smooth skin, which may lead to increased water retention. And the phytonutrients in unsweetened cranberry juice—and in many other brightly colored fruits and vegetables—have been shown to reduce fluid buildup in tissues.
Cranberries, cellulite, and the lymphatic system
I also suspect that cellulite is as much connected to a sluggish lymphatic system as it is to poor muscle tone or weakened connective tissues. At least one study, conducted at Brussels University in Belgium and cited by Elisabeth Dancey, M.D., found that women with cellulite showed lymphatic system deficiencies. The lymphatic system, a relatively unknown secondary circulatory system underneath the skin, rids the body of toxic wastes, bacteria, heavy metals, dead cells, trapped proteins, and fat globules. In essence, the lymphatic system is the liver's partner in toxic waste removal. And cranberries can help flush the lymphatics gently and thoroughly—which makes cellulite do a disappearing act.
Arbutin, an active ingredient in cranberries, also works to pull water out for elimination by the kidneys. At the same time, cranberry juice works on cellulite because the flavonoids in the fruit improve the strength and integrity of connective tissue, keeping your lymphatic system working smoothly. Drinking 64 ounces of cran-water daily will ensure that your kidneys and lymphatic system have the fluid they need to work properly to remove wastes and fat. Ideally, water should be filtered and noncarbonated. Water helps rid the body of waste, keeps tissues moist and lubricated, and may even help you burn calories.
Cranberries and your detoxification pathways
Cranberries are rich in vitamins A, B1, B2, B3, B5, B6, C, and E, as well as folic acid, boron, calcium, chromium, copper, iron, magnesium, manganese, molybdenum, phosphorus, potassium, selenium, sodium, and sulfur—all crucial vitamins and minerals for liver activity and other bodily functions. These potent red berries are also vital aids to liver detox because they contain high levels of antioxidants, which provide crucial support for both phases of detoxification. Furthermore, their high content of organic acids—such as benzoic, malic, quinic, citric, and ellagic acids—have outstanding therapeutic qualities. Malic acid, for example, is a potent digestion regulator and helps to protect against diarrhea.
How to make the ultimate cranberry tonic
This cranberry juice–water mixture eliminates water retention, cleanses accumulated wastes from the lymphatic system, and also helps to reduce the appearance of cellulite. To prepare cranberry water, purchase unsweetened cranberry juice and then get two empty 32-ounce bottles. Fill each 32-ounce water bottle with 4 ounces of unsweetened cranberry juice and 28 ounces of water. You can also use a cranberry juice concentrate.
To make cranberry juice yourself, here's a simple recipe. Put a 12-ounce bag of cranberries into a large saucepan. Add about four cups of purified water, and boil until all the berries pop. Strain the juice, and if you like, you can add a touch of stevia to take the edge off the tartness (brave souls can take it straight). This recipe makes about 32 ounces of straight cranberry juice, enough for about four days.