We Tried It: The Healing Turmeric Smoothie That Has Over 150K Pins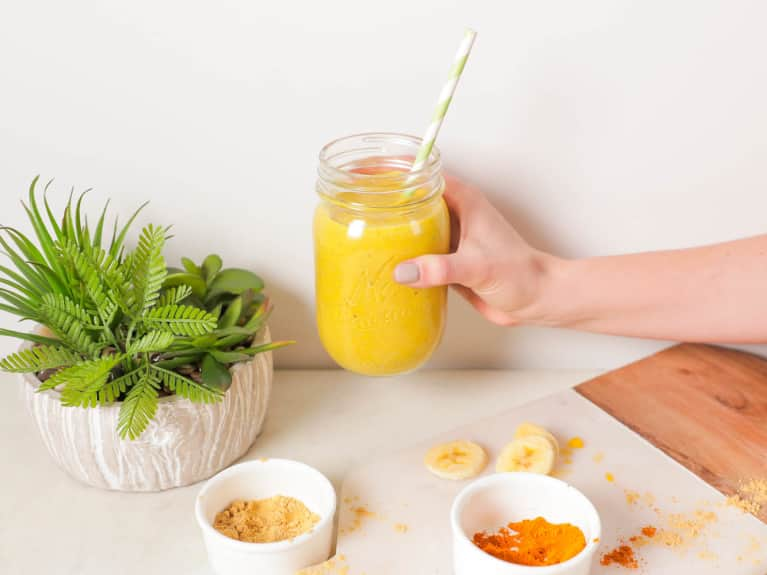 Who isn't obsessed with turmeric these days? It's an anti-inflammatory powerhouse and a staple of my daily diet, whether I'm tossing it into smoothies, stir-fries or lattes. So when I found out there was a turmeric smoothie that had been pinned over 150,000 times, I knew I had to try it. The ingredients were simple enough: coconut milk, mango, banana, turmeric, ginger, cinnamon, chia and coconut oil.
On a casual weekday afternoon, I whizzed up a batch in the office (it took about ten seconds, as the instructions were: add ingredients and blend). The result was surprisingly thick—and surprisingly delicious. "I think I need a spoon," said our social media manager.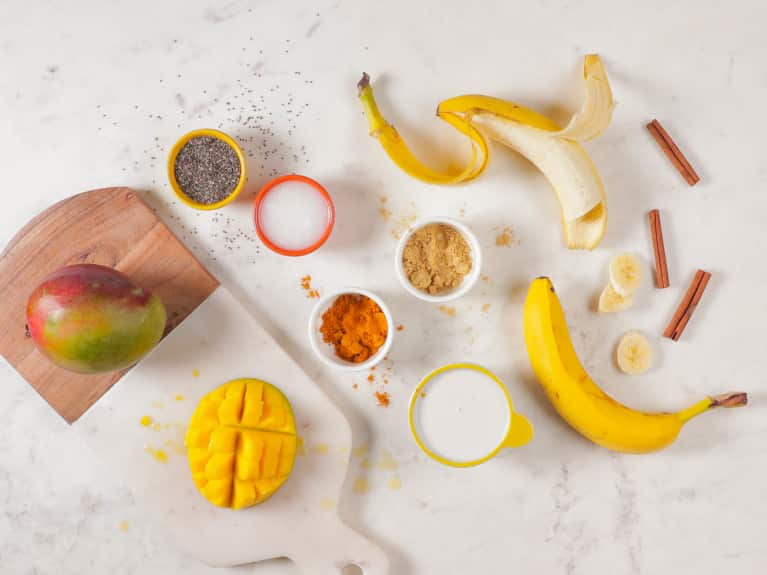 "It's very filling," noted our CFO. "Like a pudding," our beauty editor said.
The single biggest complaint? The smoothie was warm. With no frozen fruit or ice to make that classic, milkshake-like smoothie texture and temperature, and the molecules heated in their trip through the blender, the result was a bit warmer than room temperature, and much warmer than most testers preferred. If you make this smoothie at home, I highly recommend using frozen banana, frozen mango or both.
Still, the flavor won over almost everyone. "It's so good, I want to keep drinking it," said our social media manager, who added that she'd love to add it to oats, soaked overnight, to make overnight oats.
"It's not so sweet that I'd be weighed down by it, but it'd satisfy a sweet tooth," said another editor.
From a health perspective, the smoothie is good, although not great—I'd say, a B+. There's quite a bit of sugar from the mango and banana, but the release of those sugars in your body is mitigated by the fat from the chia, coconut milk, and oil, and the fiber from the chia and the fruit itself. Cinnamon also stabilizes blood sugar, making sure you won't experience any spikes and crashes. The coconut products are anti-viral, anti-fungal and antibacterial, and chia helps with digestion and soothing the stomach (which ginger, of course, helps with as well). If I were going to make this into a regular breakfast, I'd add a hefty handful of greens—you wouldn't be able to taste them, but the additional fiber would help balance out that sugar. I also love the overnight oats idea!
Want to make it yourself? Check out the recipe here. If you've in a turmeric mood, here are a few more popular pins we're loving.
Anti-Inflammatory Turmeric Tonic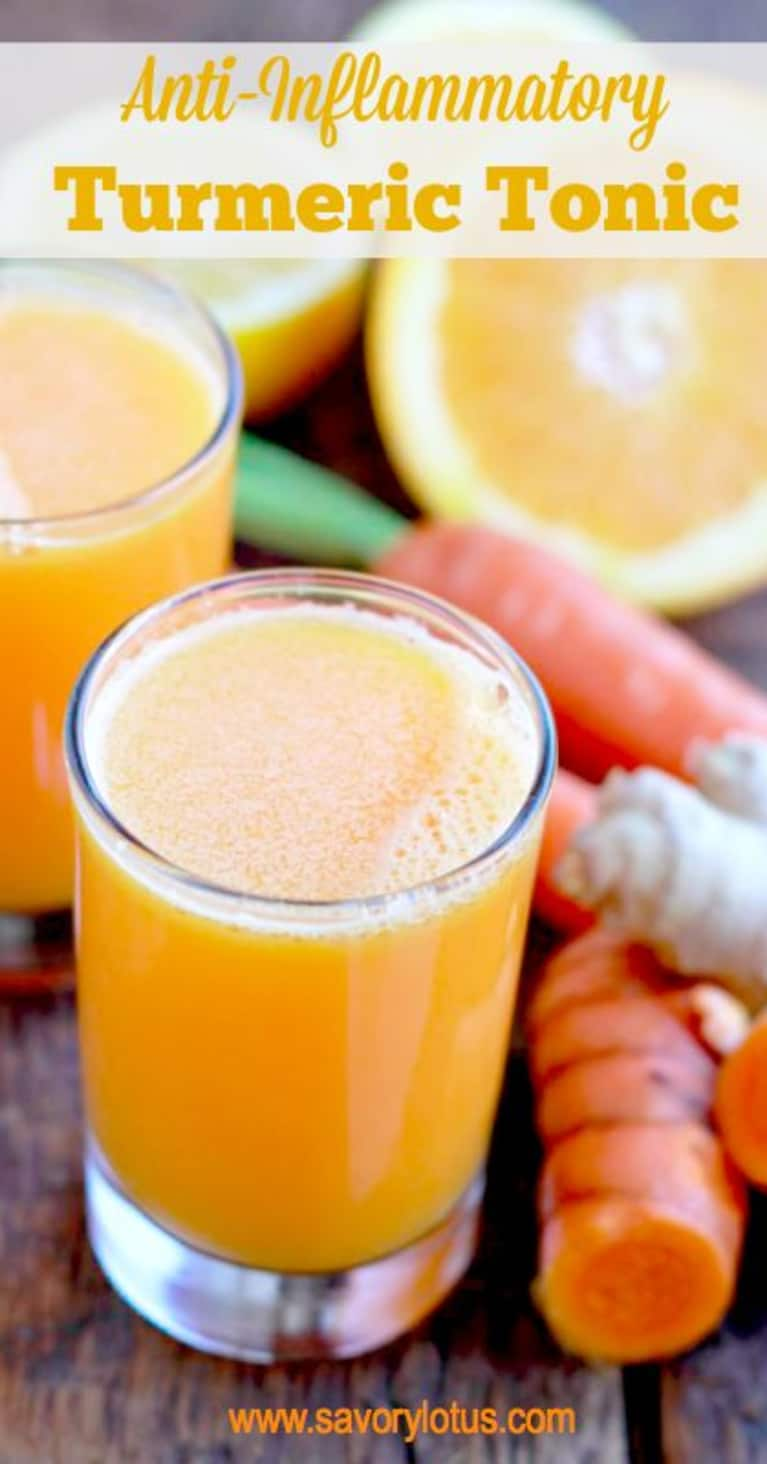 Turmeric Coconut Basmati Rice