6 Things You Need To Know Today (February 6)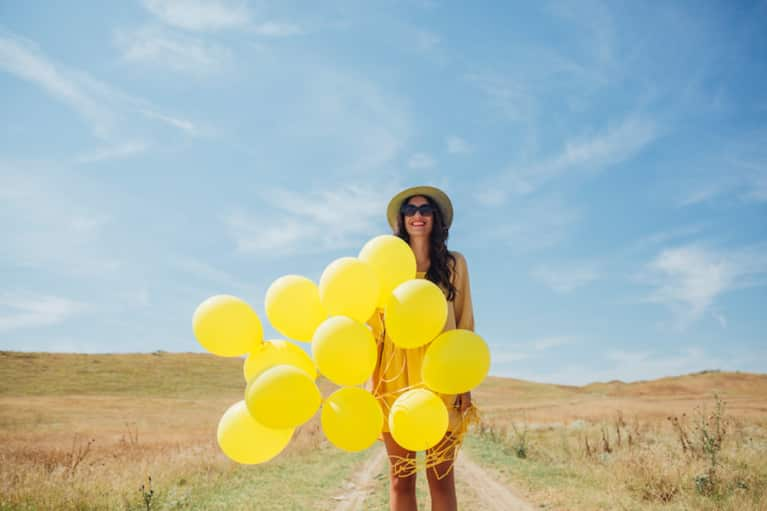 February 6, 2017 — 13:01 PM
1. Your clothes can make you happier—but not in the way you might expect.
The recent whimsy, colorful fashion shows from major designers like Armani and Maison Margiela beg the question of whether cheery clothes can actually make us cheery too. According to Carolyn Mair, a psychologist and fashion expert, it's what you think about your clothes that gives them power. So if the color black lights you up inside, go forth and craft the yellow-on-yellow look of your dreams. (The Guardian)
2. Ireland is showing record-setting dedication to environmental causes.
The Irish government is proposing a new bill to cut all the country's investments in coal, oil and gas. If passed, Ireland will be the first country to take such an aggressive stance on fossil fuels. (Fast CoExist)
3. More reasons to get some shut eye!
Electron microscope images of the brains of mice suggest that our synapses grow strong and large during the daytime and then contract by almost 20 percent while we sleep. Scientists speculate this shrinkage creates more room for learning the following day. (ScienceDaily)
4. Yes, you can control time.
Or your perception of it, anyways. Based on the concept that time is, in fact, a construct of our experience, scientists are finding ways to manipulate our experience of time, and thus time itself (you still with us?). Entering what's called a state of "flow," when you become completely lost in your activity, is not only the secret to happiness, but the secret to making the clock dial spin—if you're so inclined. (The Atlantic)
5. What America's serving this Super Bowl Sunday.
According to Google Trends, West Coasters are going heavy on dessert, with "football cupcakes" making an especially strong showing in Texas. The Midwest and East Coasters are focused on finding dips and salsa for their wings and chips, with Florida going hard on spinach-artichoke dip. (Eater)
6. Stretching is the next big workout.
A new wellness trend to watch, stretching studios are popping up all over the place. It's important to keep our range of motion intact and our muscles lose to prevent disease, reduce pain, improve posture, and promote well-being. (NYT)