8 Foods To Keep You Warm From The Inside Out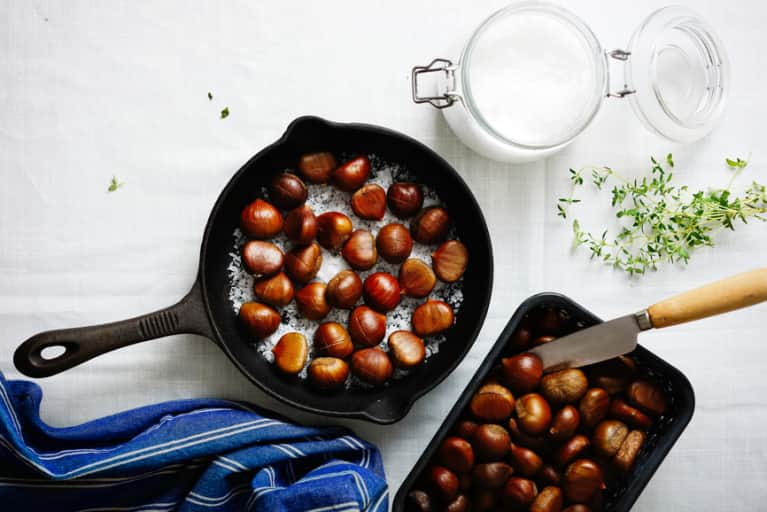 According to Traditional Chinese Medicine (TCM), which classifies food according to its energetic effects rather than according to its component parts, certain foods are viewed as warming, blood building, and qi boosting, while others are categorized as cooling, detoxifying, and eliminating.
To stay warm, it is important to build blood and qi, otherwise known as energy. Blood nourishes the vessels, and qi moves the blood through the vessels.
The foods highlighted below are high in nutrients that improve blood production and increase energy. If you are living in an environment that is cold, or you just feel cold all the time like me, here are some examples of warming foods that are not only tasty but will soothe those cold bones as well!
Chestnuts, with their sweet and rich flavor, are a special kind of nut. Unlike other nuts and seeds, chestnuts are relatively low in calories and fat but are rich in minerals, vitamins, and phytonutrients that immensely benefit health, including folates, which are required for the formation of red blood cells. According to TCM, chestnuts are a spleen, stomach, and kidney tonic as well as a good blood circulator.
Try this: A Cornbread Chestnut Stuffing that's as good during a random Saturday as it is during the holidays.
Famous for being in many Asian dishes, ginger has become a favorite for its immunity-boosting benefits. Unknown to most, ginger is warming and can actually increase your metabolism. Studies have found that the spice enhances thermogenesis, or creation of heat. According to TCM, ginger is a lung, stomach, spleen qi and yang tonic, and circulates blood while opening the meridians. I like to use fresh ginger slices to make a morning tea.
Try this: Ginger Chocolate Cupcakes that are healthy enough to eat for breakfast.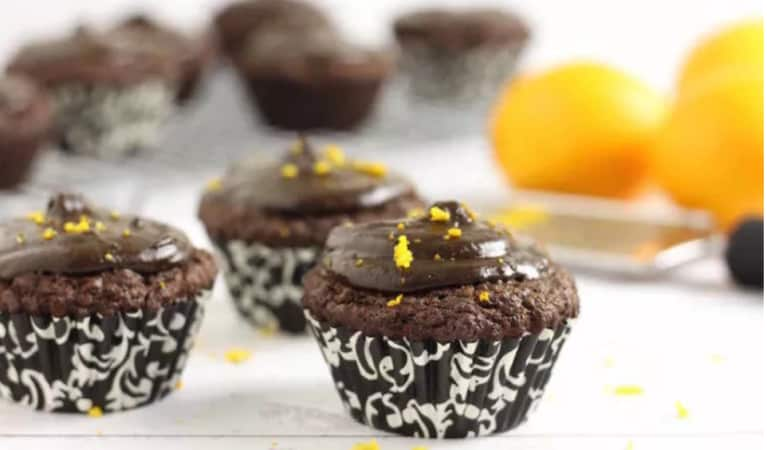 My personal favorite during Thanksgiving, these versatile vegetables contain impressively high levels of potassium and folate, a B vitamin, which makes them effective at building blood. The high level of potassium acts as a vasodilator and reduces blood pressure, helping lower stress on the heart. Their high fiber content, which helps facilitate the movement in our bowels, is an important component of free-flowing qi. Parsnips are not often a go-to for most family dinner recipes but should be for anyone looking to build blood, boost energy, and clean out their intestinal piping.
Try this: Ginger and Turmeric-Glazed Parsnips that fight inflammation and taste delicious.
This carbohydrate is widely used in Asia and can be found wrapped around your sushi rolls in Japanese cuisine or steamed with Chinese sausage and mushrooms in Chinese cuisine. Studies have found that thermogenesis increases after carb-rich meals, making this food a must on our warming foods list. Glutinous rice has a healthy profile of vitamins and minerals including selenium, manganese, copper, and vitamin B-5. Vitamin B-5 boosts your metabolism and helps your cells produce energy, both important factors in keeping your body warm. Copper, an essential trace mineral, helps with the formation of collagen, increases the absorption of iron, and plays a role in energy production.
Try this: Nori Rolls that are easy to make at home and packed with good-for-you ingredients.
5. Soup, Stews, and Slow-Roasted Foods
Eating food in warm soups, stews, and slow-roasted foods also helps enhance the warm energy benefits. So break out that slow cooker and make yourself a big pot of stew and you'll be feeling warmer when you walk out into that gust of cold air! These are, by far, not the only foods that warm the body, but they are a good starting point. Eat well and stay warm!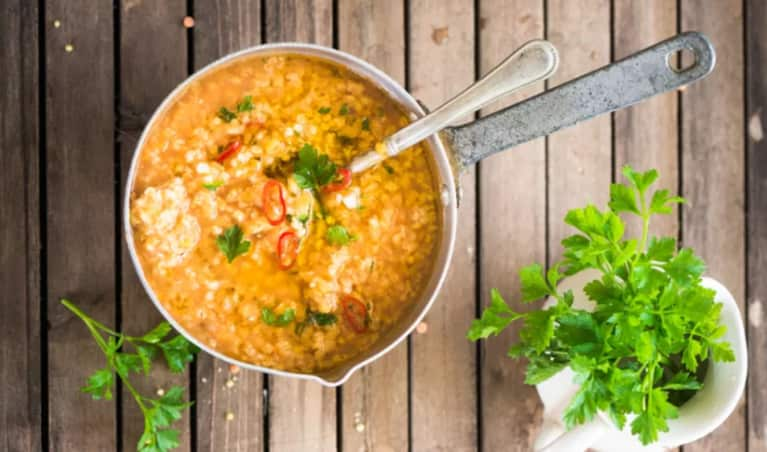 Beef is higher in fat and calories than some other types of meat, which is why you may want to eat more during the wintertime. The extra fat will help insulate your body to keep you warm, while the extra calories act like gas-burning fuel to keep your internal heater going. Beef is also rich in iron, which means that you are building blood, a nutrient that your meridians need to carry energy and warmth throughout your body. According to TCM, beef strengthens your sinews and bones, so if you feel cold to the bone, you may need more beef in your diet. Look for meat that's humanely raised and grass-fed and finished for optimal benefits.
Try this: A Slow-Cooker Thai Beef Stew that will be ready when you get home from work.
Leeks are thought to be native to Central Asia but have been cultivated throughout Europe for thousands of year. Leeks belong in the same family as garlic and onions, containing many of the same beneficial compounds of these highly antioxidant, immune-boosting stars. Not surprising since it is in this group of warming foods that leeks have a high concentration of folate, a B vitamin essential to iron production. Unlike some of the other foods, however, leeks help protect our blood-vessel lining from damage. Leeks have an impressive concentration of antioxidant polyphenols. These antioxidants and vitamins can actually help circulation, helping remove coldness from the limbs. Next time I go skiing, I'm going to make a nice soup made of leeks and parsnips to help keep all my body parts warm!
Try this: A Leek Risotto that's packed with detoxifying greens.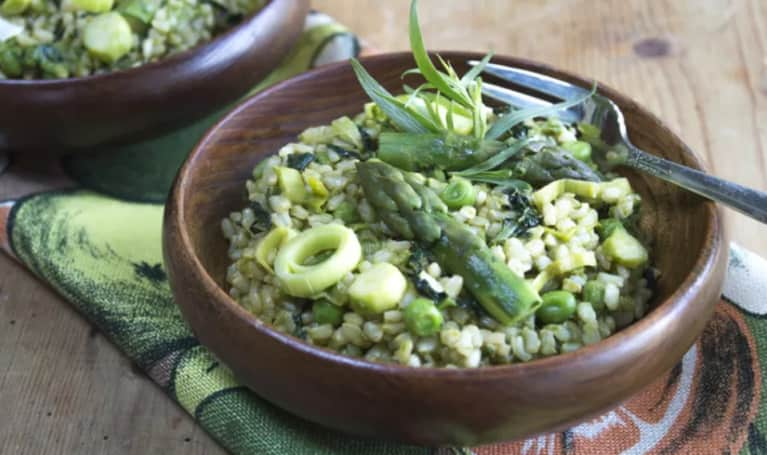 9. Eating Local & In Season
I also advise eating local and what is in season. Where you live and what temperature you are living in plays a role in your internal ecosystem. For instance, these warm foods may be good for people during the winter in the Northeast but may be too warming for people from Florida, where the weather stays relatively hot.
Try this: Check out our guide to the best healing ingredients that are in season right now, then get to cooking!