8 Things You Need To Know Today (February 3)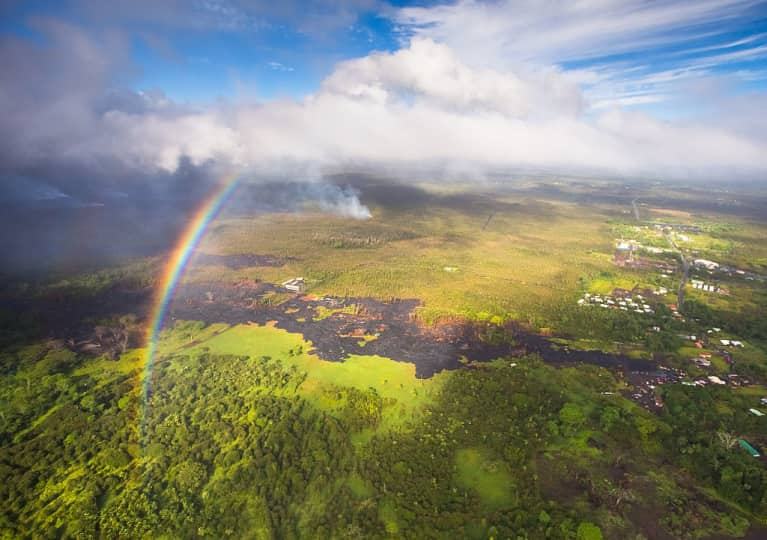 February 3, 2017 — 10:30 AM
1. Hawaii is the happiest state in the U.S. (for the sixth year running).
2. Here's a new way to think about fitness.
3. Fast-food packaging is as bad for you as the food itself.
That's right—you shouldn't just be staying away because of the burgers and fries themselves. A recent report found that the packaging is filled with chemicals that rub off on the food and are then ingested as you eat it. "The most studied of these substances (PFOSes and PFOAs) has been linked to kidney and testicular cancer, elevated cholesterol, decreased fertility, thyroid problems, and changes in hormone functioning, as well as adverse developmental effects and decreased immune response in children," noted the release that accompanied the study. Fries with a side of hormonal disruption? We'll pass on that. (CNN)
4. There's such a thing as "good" recess and "bad" recess.
You might not have thought there was much to strategize about recess, but when you consider a child's development, no activity should go unscrutinized. That's why the Society of Health and Physical Educators researched the elements of an optimal recess. For example, recess should never be used as a punishment, take place before lunch to encourage healthy eating, and promote physical activity. (NPR)
5. There's another reason to be wary of over-the-counter drugs.
A group of medications called proton-pump inhibitors are commonly taken for heartburn or GERD. But recently, studies have shown that taking these medications long term is associated with stomach infections, poor absorption of key vitamins and minerals, and now even dementia and kidney disease. (Scientific American)
6. How long do you have to work out to see results?
According to this exercise scientist, one minute. New research by Dr. Gibala shows that participants who did three 20-second sessions of an all-out push on a stationary bike (buffered by a couple of minutes of breezy cycling) enjoyed a significant, upward difference in their aerobic, muscle, and heart health. Yep, that "no time" excuse is now completely moot. (NYT)
7. This Saturday is World Cancer Day: Here's how you can make a difference.
It's important to unite for causes we believe in. On World Cancer Day, you can donate time or money in service of a mission we can all get behind: ending cancer for good. (World Cancer Day)
8. Teens are better at handling uncertainty than adults.
A new study finds that teenagers are more inclined to collect relevant information as they try out new tasks, but their actions aren't necessarily dictated by a desire for answers. This makes sense when you consider the fact that teens tend to be less risk-averse. (New York Magazine)