11 Moving Moments That Will Bring Out The Environmentalist In You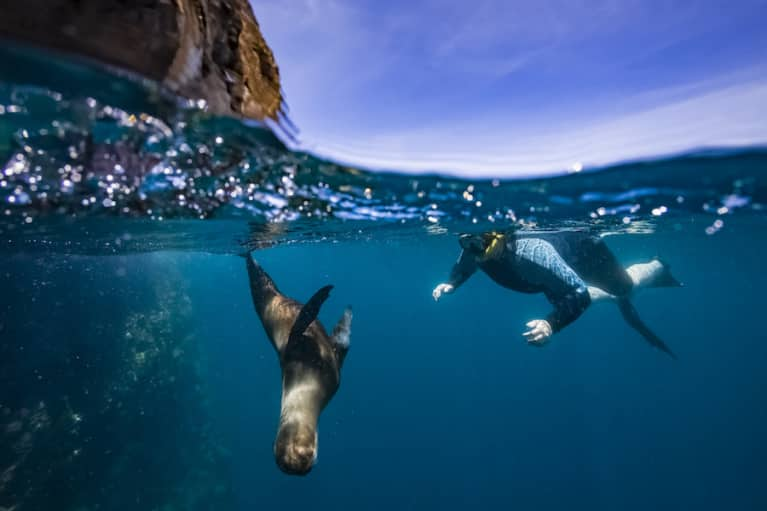 Our editors have independently chosen the products listed on this page. If you purchase something mentioned in this article, we may
earn a small commission
.
Whether it's a watercolor sunrise atop a mountain or an ocean horizon pulled straight from a painting, scenes from nature can make even the busiest of people stop, appreciate, and reflect. It's views like these, paired with the sobering realization that human activity is threatening them, that have inspired environmental activists to commit their time, energy, and passion to protecting the earth. Here, 11 leaders in the fight against climate change give a snapshot of the moment they committed to this cause. May their experience inspire you to make some small, positive action today too.
1. A really, really hot day
One sweltering summer day in 2006, I came home to an apartment that was frigid. I had left the air conditioner on all day long. Suddenly, I realized: In the Iraq War, which was a war for oil, thousands of young Americans had been killed. Hundreds of thousands of Iraqis died. If all these people died for energy, and I wasted energy by leaving my air conditioner on all day long with no one home, what did that say about me? What did it say about the wasteful culture in which I lived? There must be a better way.
—Colin Beavan, environmental activist and "No Impact Man"
The summer before Kindergarten my parents sent me to a day camp at the Audubon Sanctuary in the Berkshire Hills of Massachusetts. We spent our days hiking, identifying trees, and going "ponding" to catch and observe fish, toads and eels, knee deep in muck and mud. At the end of the two weeks, I received a certificate pledging that I was a committed being in the web of life and would honor, protect and preserve it. I went to that camp every year until I was too old, and then I continued as a counselor in training through high school. That certificate still hangs framed next to my Georgetown BS and my Cornell MBA in my parents home—and I am just as proud of it.
—Natalie Grillon, ethical fashion expert behind Project JUST
At a young age, I became interested in how some people don't see value in things, yet others do. Seeing how people threw away things that could still be used led me to think about garbage. The world uses so many of its finite resources, only to eventually throw it away without recovering any of the value. My entrepreneur nature led to this idea: Can you be profitable and do better by the environment at the same time? I'm always thinking about new ways to develop solutions for some of the world's worst waste streams and to work with companies and organizations to get consumers thinking more about the choices they make.
—Tom Szaky, sustainable entrepreneur and founder of TerraCycle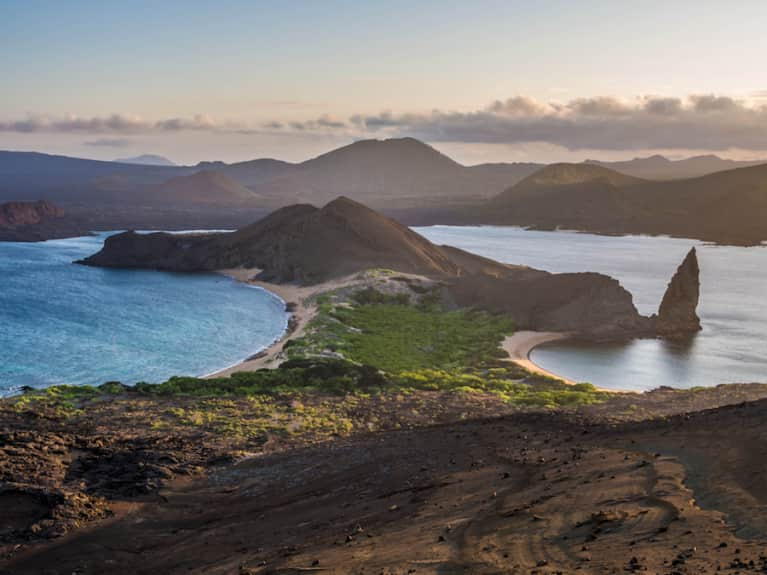 My junior year of college, I traveled to the Galápagos Islands. It was there I discovered the rare and incredible beauty of the natural world. I knew then I would spend the rest of my life working to protect our planet and all the life that resides within it.
—Brian Kateman, editor of the Reducetarian Solution
I think the first thing I ever did to be an environmentalist was in middle school. My mom had a subscription to Newsweek and Time, and I remember reading that we might run out of oil. I also knew that plastic was made from oil. I'm naturally a problem solver, so the next time I went to the mall, I started saying no to plastic bags and stuffing as much as I could into one bag. I mean, I was still shopping at those cheap teen jewelry places Icing and Claire's, so I certainly wasn't a full-on hippie yet. But that was when I started to make the connection between my choices and the rest of the world. From then on, I started questioning how my habits affect others, and that spread to all areas of my life. And I'm still very much against plastic bags!
—Alden Wicker, eco-conscious writer behind EcoCult
6. A documentary marathon
In 2011, I was living a fairly materialistic life focusing on my car, my stuff, my apartment, and money. Then I started to tune into documentaries like Food, Inc., Earthlings, and The Story of Stuff and realized that all was not well in the world. And I realized that I was contributing to all of these problems with all my daily actions. Right away, I started making small positive changes to transition to a more environmentally and socially just way of living. Each change was a building block to the life I am living today.
7. A musing on the future
The household I grew up in was very environmentally conscious: We ate a mostly vegan diet, recycled, composted, grew our own food, avoided toxic products and used solar power. But once I became a rebellious teen, my lifestyle changed a bit. It wasn't until I started thinking about having my own family that things shifted again. My eyes opened to the dismal situation when were leaving behind for future generations, and the desire to take responsibility for my personal impact (and encourage others to do the same) became incredibly important to me.
—Chandra Fox, conscious consumption expert behind These Native Goods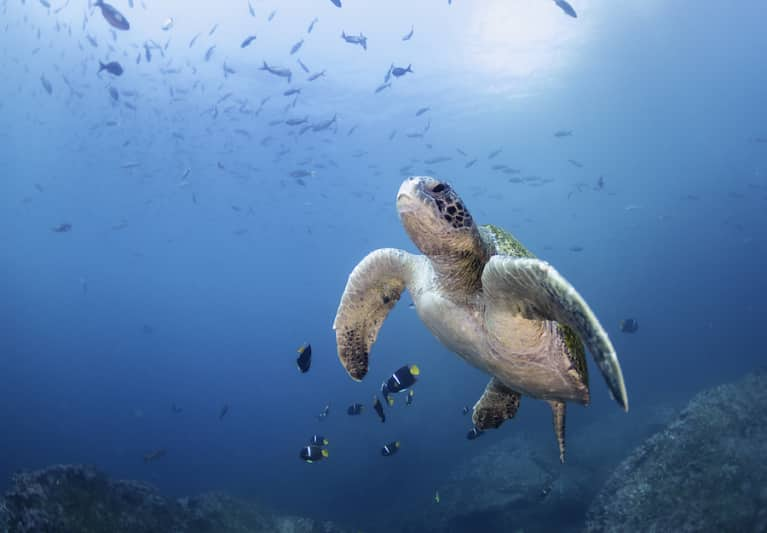 It first began with my simple-minded love for animals. In high school, I volunteered at the Panda Conservation in China and the Sea Turtle Conservation in Costa Rica—experiences that led me to really connect to our planet's beautiful living creatures on a personal level. After studying environmental studies at university and writing a research-based book on holistic health, though, a lightbulb went off in my head: In our planet's intricately connected web of life, protecting biodiversity can only lead to the enrichment and enhancement of our very own well-being. The combination of my shallow love for nature and my deeper understanding of the human-nature interconnectedness is what inspires me every day to lend my voice to the voiceless beauties of our planet.
—Kaméa Chayne, integrative health coach behind Thrive and Konscious Whispers
My journey toward an environmentalist mindset was a somewhat gradual one. I started shopping as organic as possible back in 2010, then I transferred over to a green beauty routine in 2012, went vegan in 2013, and ditched fast fashion in 2015. Then, my passion for sustainability intensified when I saw a documentary called Plastic Paradise. It was incredibly eye-opening to see the immense impact our negligence has on the planet, the animals, and our own health. When you learn of an island the size of Texas accumulating in the Pacific Ocean made entirely of plastic junk, it forces you to realize how unsustainable our lifestyles have become.
—Ashley Morgan, conscious lifestyle expert behind Ashley Morganic
In college, I bounced around from major to major because I never really knew what career path to pursue. The day I found the global studies department, I knew exactly what I wanted to do with my life. I wanted to live in a way that served my community and the environment. I no longer wanted to just be a bystander in the world, but an active member who inspires and ignites global change through various mediums like fashion.
—Hanna Baror-Padilla, ethical fashion designer behind Sotela
11. A closer look at the beauty industry.
In 2002, a study found that my hometown of Marin County, California had the highest breast, prostate and melanoma cancer rates in the world—but no one knew why. A couple of years later, when I was 13 years old, another report linked the ingredients in personal care products to cancer, birth defects and reproductive harm. I thought that I lived a conscious life, but had never once considered the impact of my personal care products on public and environmental health. What do you mean no one is looking out for health and well-being? What do you mean there's no government oversight? What can we do? Those questions were the impetus for our first Turning Green meeting in 2005, now a global, youth-driven non-profit over 12 years later!