The One Thing You Didn't Know About The Ketogenic Diet
mbg Contributor
By Leigh Weingus
mbg Contributor
Leigh Weingus is a New York City based freelance journalist writing about health, wellness, feminism, entertainment, personal finance, and more. She received her bachelor's in English and Communication from the University of California, Davis.
Medical review by
Bindiya Gandhi, M.D.
Physician
Dr. Bindiya Gandhi is an American Board Family Medicine–certified physician who completed her family medicine training at Georgia Regents University/Medical College of Georgia.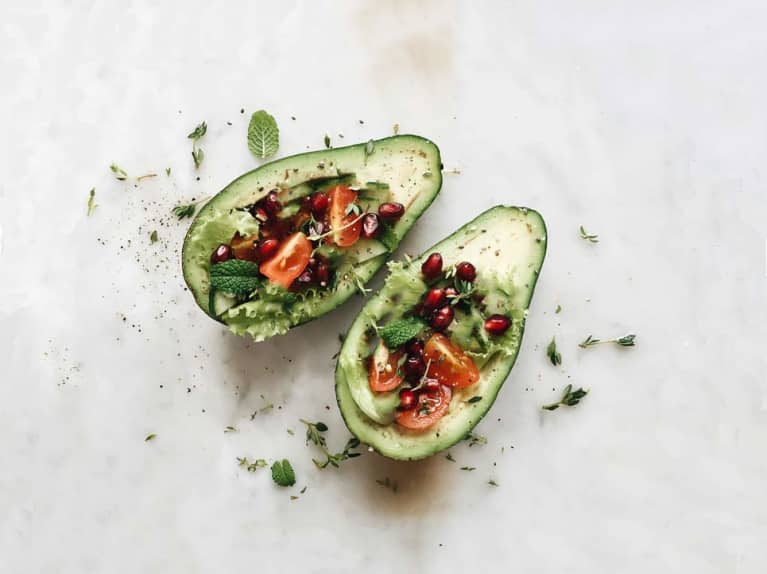 Last updated on November 14, 2019
In with the avocados, out with the carbs—that's what the ketogenic diet is all about. By eating a diet high in healthy fats, the idea is to reach a state of ketosis, meaning the body is no longer using glucose for energy. So it turns to stored fats and breaks those down instead.
In addition to weight loss and improved energy, research shows that going keto may be an effective way to reduce chronic pain, making it nature's pain reliever. While we're well-versed in what to eat while on the ketogenic diet—grass-fed butter, pasteurized eggs, coconut oil, fish, nuts, and vegetables—whether a high-fat diet lends itself to CrossFit or light jogging isn't as clear.
We decided to get to the bottom of how you should exercise while on the ketogenic diet. Here's what you should know.
If you're a long-distance runner who tends to carbo-load before a big run, consider ditching the pasta and loading up on healthy fats instead. According to celebrity trainer Wes Okerson, the ketogenic diet is ideal for endurance sports. "There are a lot of triathletes who are pushing more toward having higher fat content or variables in their diet, and they're cutting out the idea of carb loading," he says. "They're doing 20- to 30-mile bike rides and getting three, four, even five hours of exercise per day. The keto lifestyle works really well for them."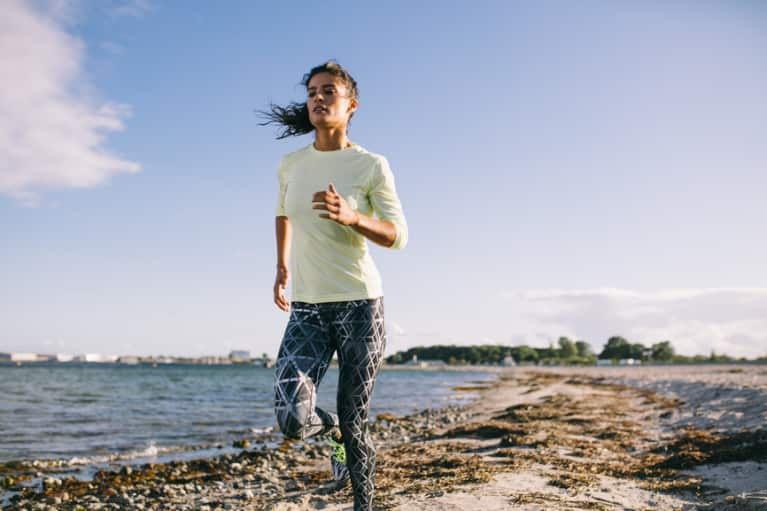 At first glance, the ketogenic diet may seem like a perfect fit for CrossFitters who are lifting massive amount of weight regularly. While the keto diet isn't necessarily bad for them, their workouts lend themselves to a slightly more carb-heavy diet.
"Those people are going through their warm-up and doing some basic calisthenic work and working full-on max effort—they're going to need some carbs," says Wes. "They should have their carbs before their workout—throw a banana into something, mix protein into oatmeal, and get steel-cut oats. They are going to need some carbs, especially if they're really working that hard."
Here's one we didn't see coming: Wes is a huge fan of yoga, especially for keto dieters. "People don't realize that you need to be functionally flexible. Yoga is amazing, and people who are practicing yoga—it's a good idea for them to be on a higher fat, moderate protein, lower carb lifestyle," he explains. "You can get into some outrageously hard poses. In those classes, our heart rate is elevated for two or three minutes at a time. You still want it to go for the fat storage. If someone's in yoga doing three or four minutes of a difficult pose and your body isn't fat adaptive, you'll get lethargic and tired."
Jordan Younger, an LA-based yoga instructor who Wes trains, echoes this sentiment. "I have a caffeine-free Keto OS in the evenings before I teach back-to-back hot yoga classes. I get an insane energy from it," she says. "And I usually have some complex carbs at night like sweet potato or quinoa because I find that it works best for my body, and then I start again with my mini ketosis in the morning."
Who's ready to go for a 7-mile run and then hit the yoga studio? We certainly are.