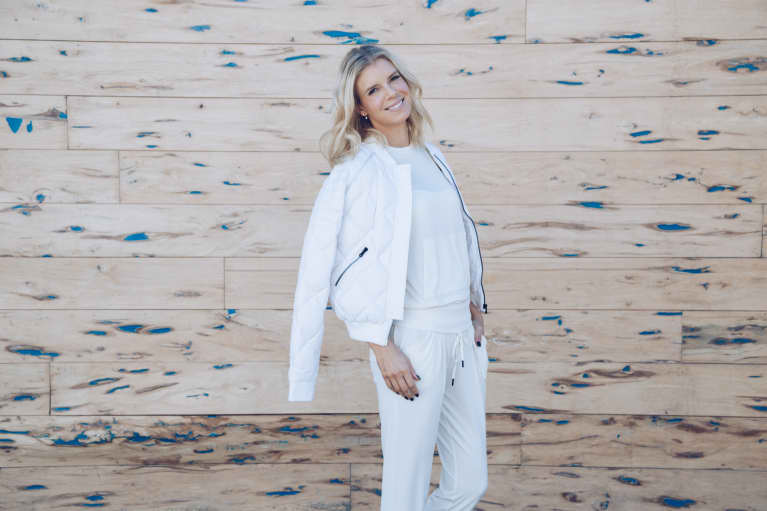 When it comes to taking care of myself, I try to do it in a myriad of ways that focus on more than just eating well. Beauty for me truly starts from the inside out, which is why it's so important that I focus on creating wellness rituals that make me feel amazing.
I'm Nikki Sharp, a wellness expert and best-selling author, who loves to share things that I've learned about a healthy lifestyle. This includes good-for-you products, best practices for self-care, and routines that will stick. It's taken me a while to get to know what works and doesn't, so it's really exciting to be able to share the things that have resonated with me over time.
When I started my health journey, I only focused on food and exercise, not giving much thought to the products I used, or creating habits that would help me feel better each day. Now, I try to focus on the best quality ingredients in my bath and beauty items, and I make sure that each day I'm grateful and happy for whatever comes my way.
Today is a really great example of how I go about my day and my typical beauty/health routine, because it can apply to you whether you're lounging at home, heading into the office, or traveling, like me.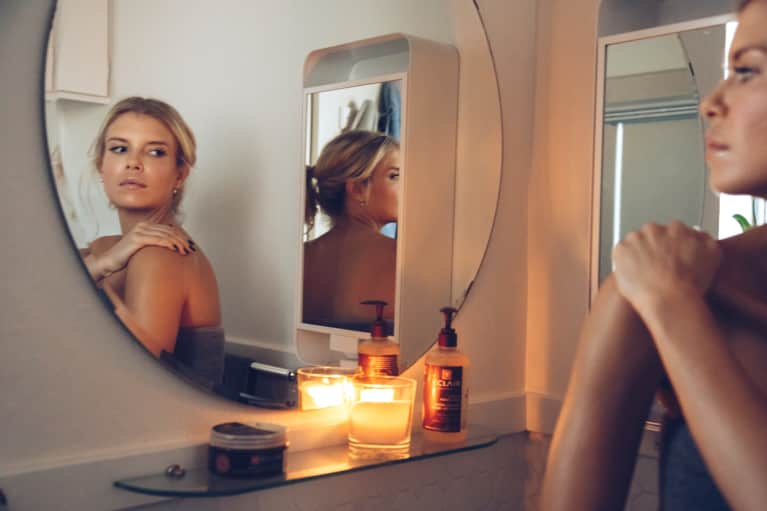 I woke up pretty early and took a shower, exfoliating with Éclair Naturals Body Scrub. Prior to flying I always like to get myself feeling really clean, wash my hair and moisturize well, because traveling usually makes me feel pretty gross! I don't wear perfume when I fly but rely on the clean scent of Éclair Naturals Shea Butter & Oatmeal All-Over Lotion to hydrate my skin and make me smell delicious.
I didn't have time for a coffee at home this morning, but it's normally one of the first things I do after a shower or workout, I believe in quality over quantity, so I grind my own beans, use a French press to make the coffee, and use my frother to warm my homemade almond milk.
I love making almond milk because it's so simple; you soak almonds overnight then blend them with water and strain. Unfortunately I was out of the house early, so I grabbed a soy cappuccino from the airport, as that's the only non-dairy milk they had, and a liter bottle of water. I also bought a Buddha-bowl salad to eat on the plane; a yummy combo of lettuce, beans, butternut squash, tomatoes, brown rice, and avocado. (A total score considering it was from an airport!)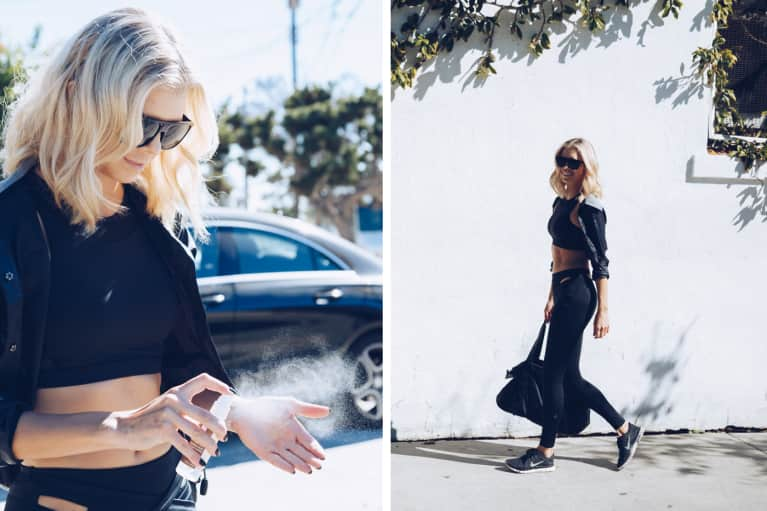 Because I flew today, I made sure to frequently look out the window. It reminded me how much I love living in LA because I saw the water, the city, and snow-capped mountains all in there. I wrote in my gratitude log while I was on the plane since I didn't have time in the morning (I normally do this first thing after waking).
Because beauty is so much more than how you look, I believe it's vitally important to be kind, gracious, and grateful throughout the day. I've been keeping a gratitude log almost every day for over two years! It reminds me that things are truly good no matter how bad they may seem, plus it allows me to reflect on my life in a positive way. Something as simple as a gratitude log can help you see the beauty around you and shine brighter, from the inside out.
To stop getting sick when I travel, I clean my hands as often as possible. Sometimes that isn't an option, so I keep Éclair Naturals Hand Sanitizer with me at all times, which I love because it has a beautiful vanilla and peppermint scent. It's really important that products I use on my skin are natural, and I've found that Éclair is great because they never use anything nasty. I love that they are non-GMO, vegan, and cruelty-free! The hand sanitizer came in handy today especially as I was on a plane, where it's super easy to catch a cold.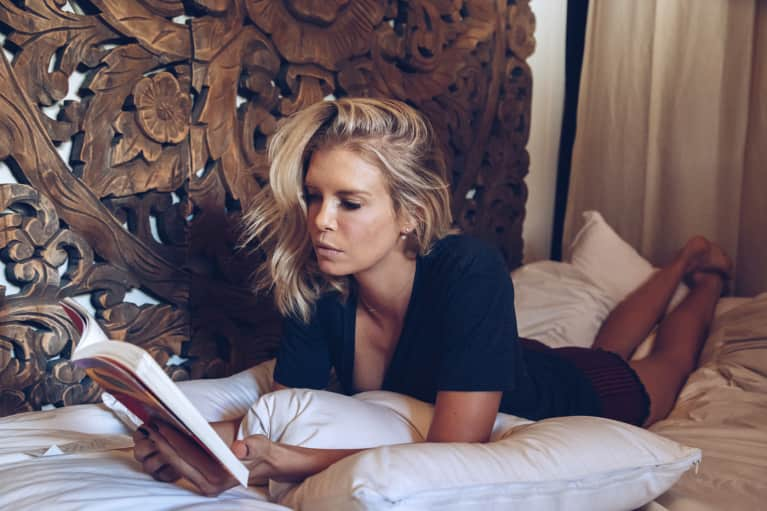 After a full day of travel, I was pretty exhausted and really happy to sit down to dinner. Today I flew in to see my dad, so I knew that I would be able to cook him some healthy dinners for the next few days and feel at home with him. I decided to make a really nice stir-fry, which is quick and easy. I added sugar snap peas, broccoli, red pepper, and purple cabbage, along with sautéed tempeh and lentils. It was so delicious, and we enjoyed it with a glass of wine.
Tonight I ended up taking a bath with an Éclair Naturals Fizzy Bath Bomb, which I took with me from home. I washed my face and applied coconut oil, another little go-to as it's such an amazing product for the skin. After a long day of travel, it was great to have a relaxing night of reading and restful sleep.
It's really important to practice self-care—this can be as simple as taking a bath to end the night, eating healthy meals that give me energy, or using products that feel luxurious on my skin. I especially love the little things like lighting candles, writing in my gratitude log, and sitting down for dinner without electronics. These self-care habits take me out of life's craziness and help me appreciate what's going on in front of me, no matter if I'm traveling or working from home.
My beauty routine is a lot different than most because it's so focused on my overall wellbeing, which makes me feel radiant from the inside out.