6 Things You Need To Know Today (February 2)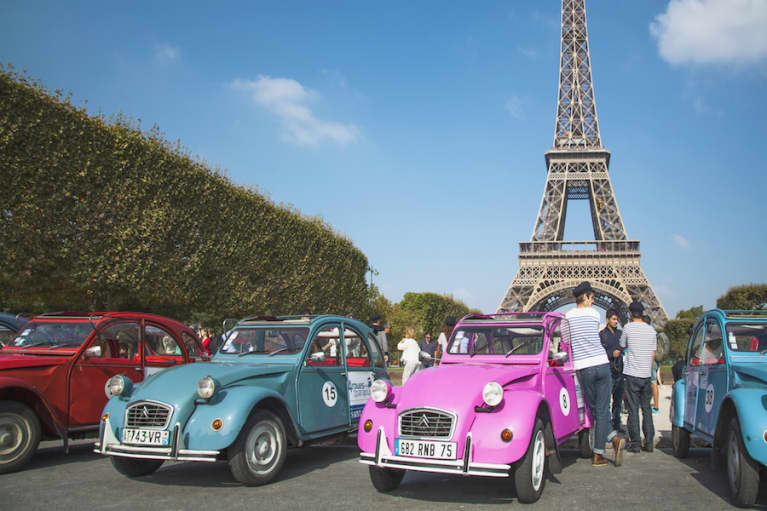 February 2, 2017 — 10:00 AM
1. Paris has a unique weapon to fight smog.
France issues air-quality certificates based on the age of a car and the type of fuel it uses. These certificates are optional in France as a whole but mandatory in Paris, which actually banned diesels over 16 years old last week. That's not enough to wipe out the huge amount of smog in our atmosphere, but it's a lot better than other cities are managing. Who knows, maybe one day we'll look back on urban cars as things of the past.. (FastCoExist)
2. A happy ending for a Boston Marathon survivor.
Roseann Sdoia, who had to have her leg amputated in the aftermath of the Boston Marathon bombings in 2013, is now engaged to marry fireman, Mike Materia, who saved her life. (NY Post)
3. Bey and Jay are expecting twins!
4. Priyanka Chopra aims to change the perspective on female sexuality.
The star of Quantico has begun using her influence to voice her feminist opinions. Her character made a speech about women not needing to use their bodies to get ahead—words Chopra was involved in writing. She believes "the way we look at women and sexuality is what needs to change. Not our behavior, not who we are, not what we say. It's the intentions that should change." (Motto)
5. It may be time to make some changes to your news diet.
If the news has been getting you down in recent months, you're not alone. But if you don't want it to have a negative impact on your mental and physical health, it might be time to make some adjustments. Some psychologists recommend sticking to positive news (here's a good place to start) or avoiding reading any news close to bedtime. (NYT)
6. This dumpling is made of garbage.
No, really. We predicted food waste would be a huge trend this year, and now, the first food-waste dumpling has arrived in NYC. It's stuffed with the ends of zucchini and baby bok choy, carrot skin peels, outer cabbage leaves, and a peanut-ginger-miso sauce—ingredients that are typically thrown away. (FastCoExist)