Awakening from Our "Storyland" Slumber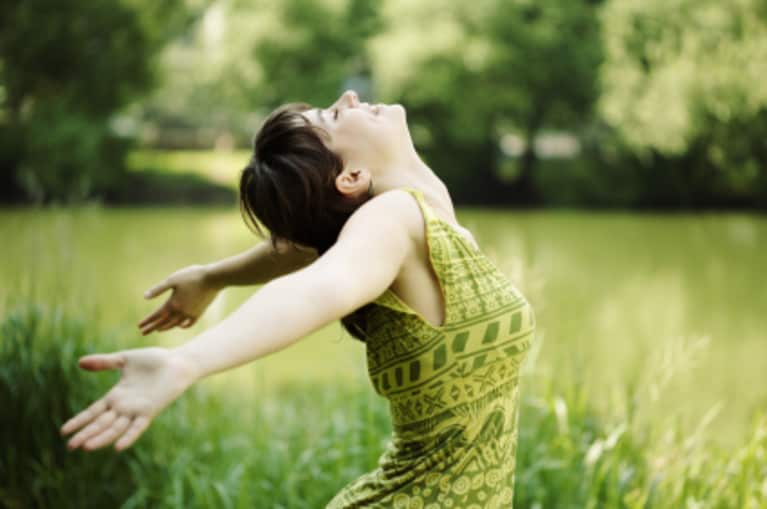 I've spent the past few years been deeply attached to my "story", making up a whole bunch of excuses as to why I couldn't do the things I really wanted to do in my life. As a teenager and throughout my twenties, this wasn't the case. I was up for anything and the word "impossible" never seemed to cross my mind. I don't quite know when things began to shift, but inevitably they did. I became less willing to take risks and go after the big dreams. I could come up with plenty of "reasons" why this happened (my "story"), but the truth is, they are all excuses for not showing up in my life completely.
So many of the stories we tell ourselves, about ourselves, are fiction. "I'm not smart enough", "I can't afford it", "I'm too busy", "It's too big"...the list goes on and on. But when we knock down those excuses and see them for the false beliefs and avoidance techniques that they truly are, we begin to open up a brand new world of possibilities.
As a stay at home mother of two, I got sucked into my story BIG TIME. I told myself all sorts of stories about not being enough (good enough, smart enough, pretty enough, successful enough) and couldn't get past my beliefs that there wasn't enough time, money, or help to accomplish what I wanted to. Don't take me wrong. I LOVE being a mom and am tremendously grateful that I have been gifted the chance to be at home with my children. The problem was that I began to lock myself into a cage, no longer seeing bigger possibilities for myself. Until someone called me out my "story" by simply telling me "that's silly". That simple statement re-ignited my passion and purpose. I no longer saw myself as "just a mom" and remembered all of the things that I've accomplished in my lifetime. And though excuses still pop up from time to time, I recognize them for what they are and choose not to let them hold me back from living a life of passion and purpose.
I'm happy to say that I've dropped my "story" and fully embrace my beautiful, playful, somewhat normal life. How I choose to use up the precious moments of my life is what ultimately matters. And while I sometimes feel a bit envious of my friends jet-setting all across the globe on fabulous yoga retreats or frustrated by the fact that my non-parenting friends are in that yoga class I can't be at, I wouldn't trade my life for anything.
Over the past months, I've learned to stop waiting for "someday" and begin now. And guess what...life is responding beautifully. I've found that I can do so many of the things I once only dreamed of doing without ignoring my responsibilities as a parent and spouse. Over the past months I've completed a 200-hour yoga teacher training program, opened a yoga studio, and have enjoyed my time with my family even more than I could ever have imagined. This fall I'll be taking a vacation that I've dreamed of and traveling across the country to attend an advance teacher training. I'm living proof that anything can happen when we learn to get out of our way. I wholeheartedly believe that you can do amazing things too.