Why Being Busy Is BS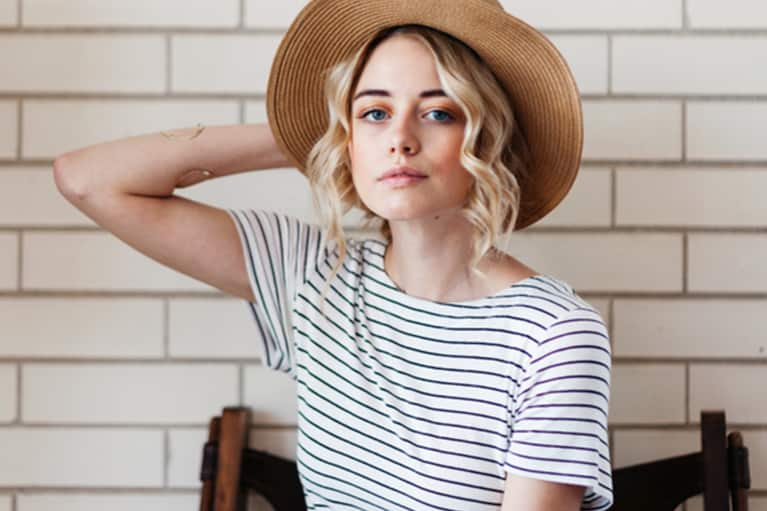 Prone to all things stress, overwhelm, and anxiety? Is "keep calm" your go-to mantra? Do you constantly feel burned out, wondering where all your time has gone? These days, we all get a little dazed and confused on occasion, and the myth that busy is better doesn't help.
So, if your alter ego is Debbie Downer or Beatrice Busy Body at the moment and you're searching for ways to add more chill, positive brightness to your days, insert one of these sure cures for the blues and the busies:
Yes, you heard me right. Make more time for your inner child and less time for worry. Because, in all honesty, does life have to be all that serious? The next time you feel fear, anger, and anxiety, stop and ask yourself, what would 4-year-old you do? Give yourself permission to smell the roses, twirl around outside, take a nap, or treat yourself to a glitter-bomb-fairies-are-real-tra-la-la moment. Because sometimes, the only way to cope with stress is by sticking out your tongue.
2. Lose yourself in a book.
And I don't mean listening to an audiobook while you try to check a million other things off your to-do list. Sit that busy butt down and soak in some new insights and perspectives. Reading will silence your hectic thoughts, mellow out those chaotic moments, and let you plug into what really matters. Looking to kick things up a notch? Read a book in the bath!
3. Ditch the busy at bedtime.
Now I will be the first to admit that when my emails file in, I come running. But bed is definitely not the place to be working on anything other than lullabies, lavender essential oils, cuddles, and eye masks. With the busy movement has also come the blue-light movement, which has been shown to be pretty harmful. So, ditch the devices before bed if you want to fall asleep faster, dream better, and wake up way less stressed.
If scrolling through Instagram has you longing for a better diet, job, lover, and all-around life, do yourself a favor and call a timeout on the FOMO. Newsflash: likes, LOLs and love hearts don't actually help fill your daily love quota. The only way to do that is to surround yourself with laughter and love, so make the time to see people you care about, who make you feel good and light you up. Remember that not every element of your life needs to translate to social media. Soak in the now, and lap up those live laughs.