4 Shocking Ways Your Microbiome Can Make You Gain Weight
Functional Medicine Practitioner
By William Cole, D.C., IFMCP
Functional Medicine Practitioner
Dr. Will Cole, D.C., IFMCP, is a leading functional medicine expert who specializes in clinically investigating underlying factors of chronic disease and customizing a functional medicine approach for thyroid issues, autoimmune conditions, hormonal imbalances, digestive disorders, and brain problems. Cole is also the bestselling author of Ketotarian and The Inflammation Spectrum.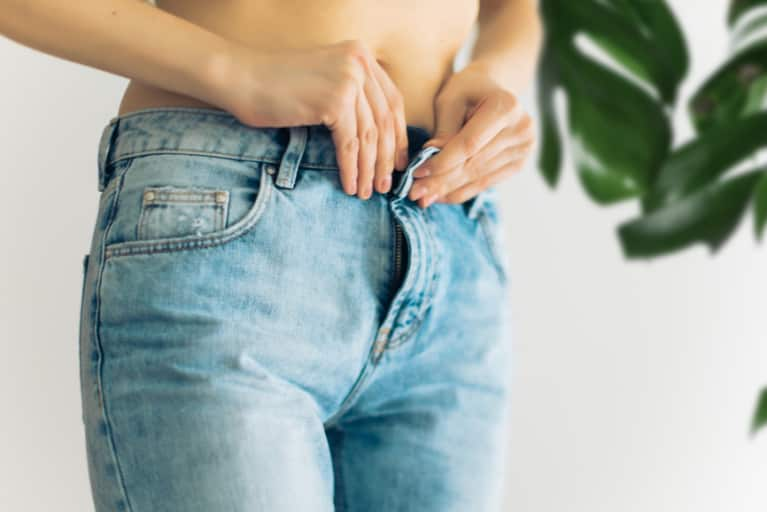 Working with patients all around the world, I see a common theme among most of them: It's becoming increasingly difficult to lose weight. And sadly, this is not just in my experience. The obesity epidemic continues to worsen; a shocking 38 percent of us are struggling with obesity and 33 percent of us are overweight! Those numbers are only expected to rise, so it's clear that what we're doing isn't working. Despite having the most gyms, workout videos, diets, weight loss pills, and potions, we are the sickest, most overweight generation in human history.
So what's the deal with weight gain?
I have previously written about the impact of stress, hormonal imbalances, toxins, viruses, poor diet, and inflammation on our weight, but one often overlooked factor is the microbiome. Essentially, the microbiome is a universe living inside of you, composed of trillions of bacteria. Sound gross? Well, you wouldn't be alive without them. Your immune system, brain, and mood are all largely controlled by your microbiome, and we are constantly discovering more connections between gut health and weight. I, too, find that many patients are not able to lose weight until they deal with their underlying gut problems—so my goal is to get them healthy to lose weight rather than lose weight to get healthy. Here are the ways your gut can make it seem impossible to lose weight:
Think of your microbiome as a big city. The "microbiome metropolis" is filled with different "cities" or bacterial colonies. And strong diversity of your healthy probiotics is needed for optimal health and metabolism. Research has found that people who are overweight and obese have lower microbiome diversity. People with weight loss resistance also tend to have a lower amount of Bacteroides, Verrucomicrobia, Faecalibacterium prausnitzii and a higher amount of Actinobacteria and Firmicutes.
Your sleepy-time hormone (melatonin) is made in the brain—but there's also a lot of it in your gut! And the health of the bacteria in your gut is essential for healthy melatonin levels. In short, an unhealthy microbiome will mess up your sleep. The problem? Losing out on sleep can make fat cells 30 percent less able to deal with your fat-storing hormone, insulin.
3. Short-chain fatty acid levels
Short-chain fatty acids (SCFAs) get made in your gut as a result of bacterial fermentation. In short, the bacteria also feed off of the food you eat and they make SCFAs, which are really important because they prevent gut problems like small intestinal bacterial overgrowth (SIBO). Research is finding that our SCFAs also promote weight loss and the three types of SCFAs (acetate, propionate, and butyrate) all decrease cravings.
Studies have shown that people with markers of leaky gut syndrome also had increased levels of fat and a larger waist circumference, which suggests that intestinal permeability can increase fat around our organs and contribute to metabolic syndrome. Leaky gut syndrome can also lead to increased blood-brain barrier permeability (leaky brain), and this low-grade brain inflammation can further complicate losing weight by messing up our hormone balance.
Your gut health game plan:
You don't have to be experiencing gut symptoms to have an underlying gut problem. By running functional medicine labs to assess for leaky gut syndrome, SIBO, candida overgrowth, and short-chain fatty acids, we can find out what's really going on in your gut.
2. Increase your bacterial diversity
Probiotics are a great tool to balance your microbiome, and a combination of bifidobacteria, enterococcus, and lactobacillus has been shown to have a positive effect on small intestinal bacterial overgrowth. I am also a fan of soil-based probiotics to further broaden the varieties of microbes in your gut. Probiotics work by influencing the balance of the microbiome and encouraging healthy bacterial populations. Eating a variety of fermented foods like sauerkraut, kimchee, kombucha, and coconut kefir also offer different bacterial strains, promoting healthy bacterial diversity.
3. Promote healthy short-chain fatty levels
SCFAs are made when you eat healthy prebiotic and high-fiber foods. Load up on nutrient-dense leafy greens like spinach, kale, Swiss chard, and watercress and other super plant foods! If you need to increase the fat-burning butyrate, I suggest bringing Hi-Maize Resistant Starch into your diet to boost butyrate in your large intestine. Hydroxymethyl butyrate can also be supplemented.
Want more healing tools to bring into your life? Check out my 60-day Elimination Diet video class to start healing your gut and find out foods what your body loves and hates.