The Best Healthy Super Bowl Snacks On The Internet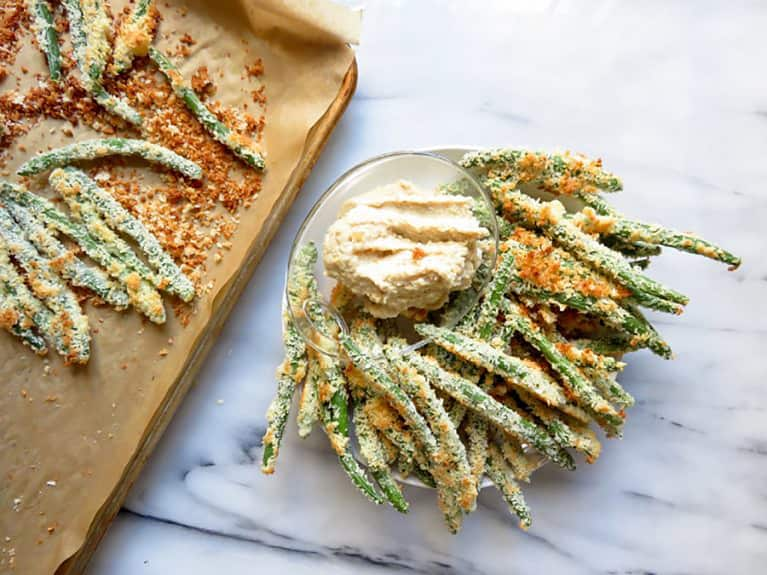 Game day is here, and of course, we've got your healthy noshes covered. We've scoured the internet to find the best Super Bowl snacks that you can feel amazing about eating—read on for our picks.
Loaded Sweet Potato Nachos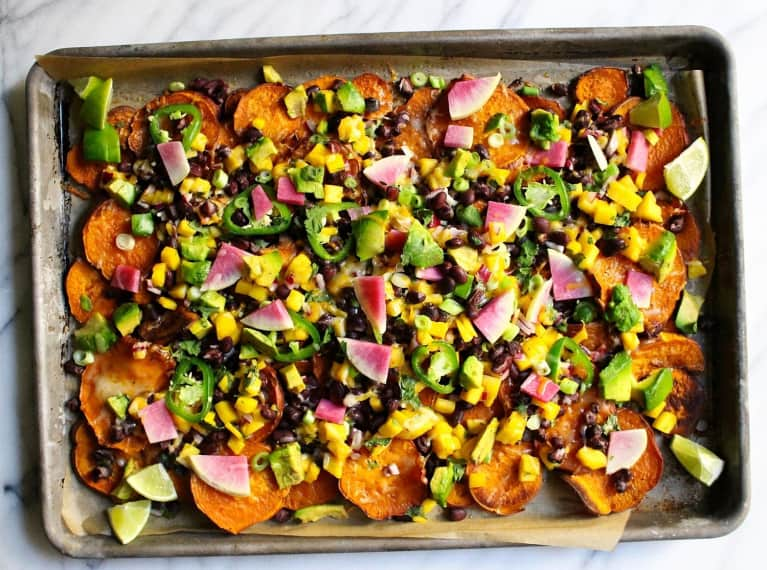 These sweet potato nachos from mbg class instructor Miranda Hammer are loaded with delicious toppings, including a to-die-for sweet and spicy black bean mango salsa. Get the recipe here.
Cauliflower Buffalo Wings with Dairy-Free Ranch Dip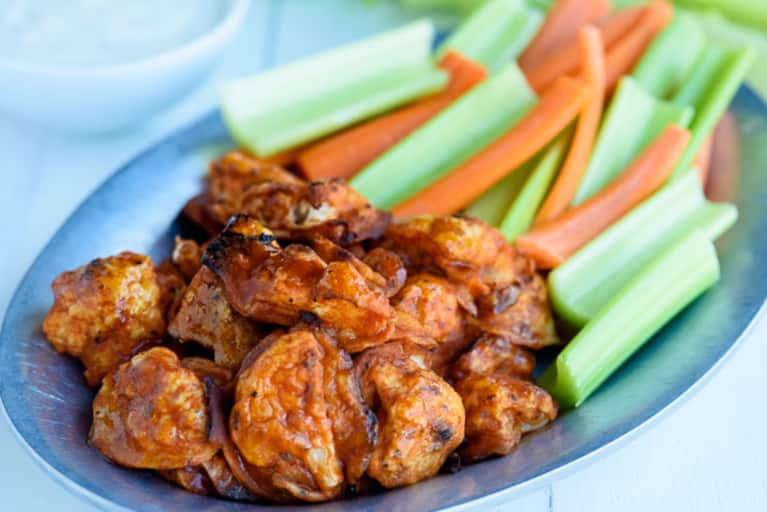 These baked cauliflower buffalo wings are covered in a sweet and spicy sauce that'll have your guests drooling. Dip 'em in the creamy vegan ranch sauce for extra oomph. Get the full recipe here.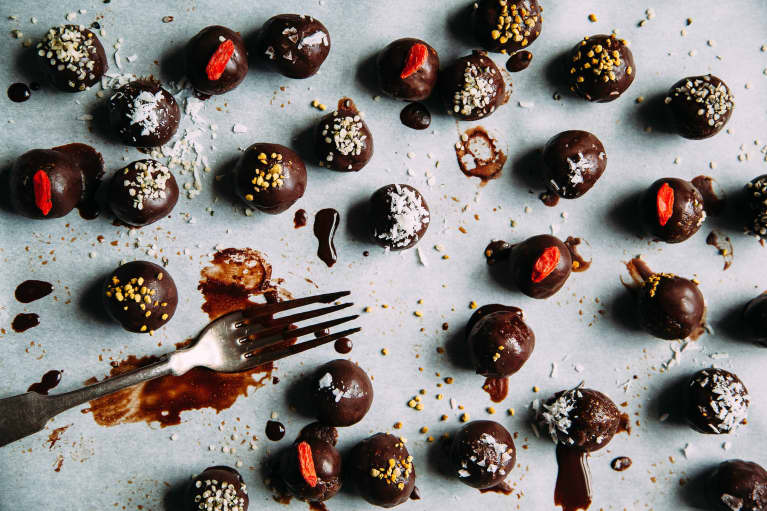 If you need a sweet nosh, these brownie bites have you covered. Chocolate-coated and packed with superfoods (mesquite! maca!), these are oh-so-delicious. Get the full recipe here.
BBQ Crispy Roasted Chickpeas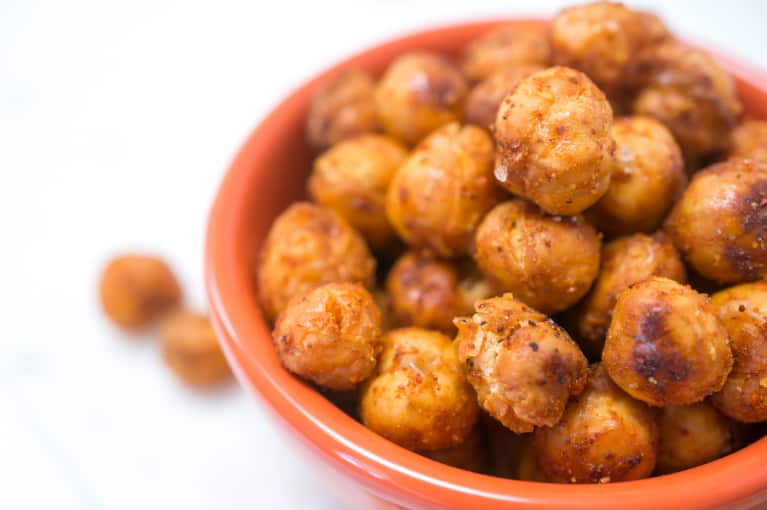 These crispy roasted chickpeas taste exactly like your favorite BBQ chips—except they're filled with protein and fiber. You can snack on these for hours and feel amazing. Get the full recipe here.
Japanese Sweet Potato Fries with Wasabi Aioli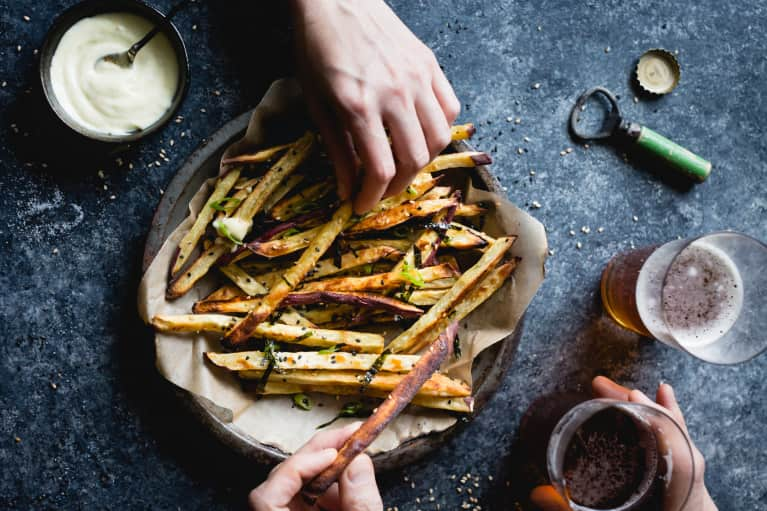 Using Japanese sweet potatoes instead of regular gives these fries a sturdier texture—plus, Olivia Munn says they're the secret to her glowing skin and stronger hair. Get the full recipe here.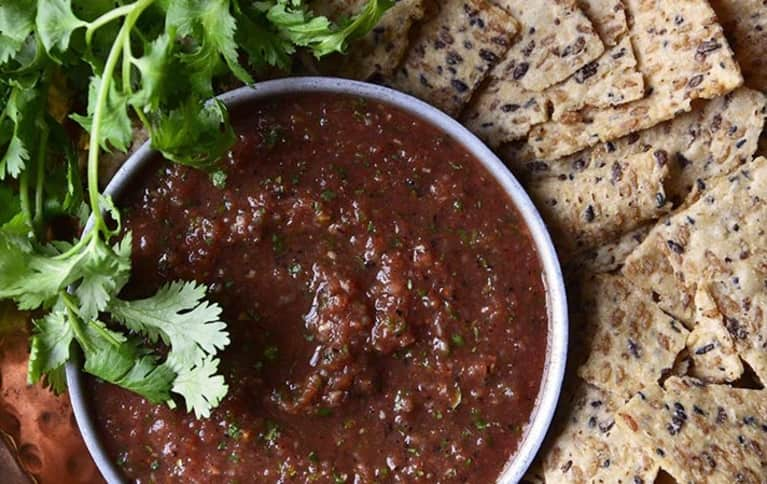 This salsa uses only a few ingredients and takes less than five minutes to make, but it'll blow your mind and make your chips or cruditè very happy. Get the full recipe here.
Coconut-Crusted Greens Beans with Creamy Cashew Dip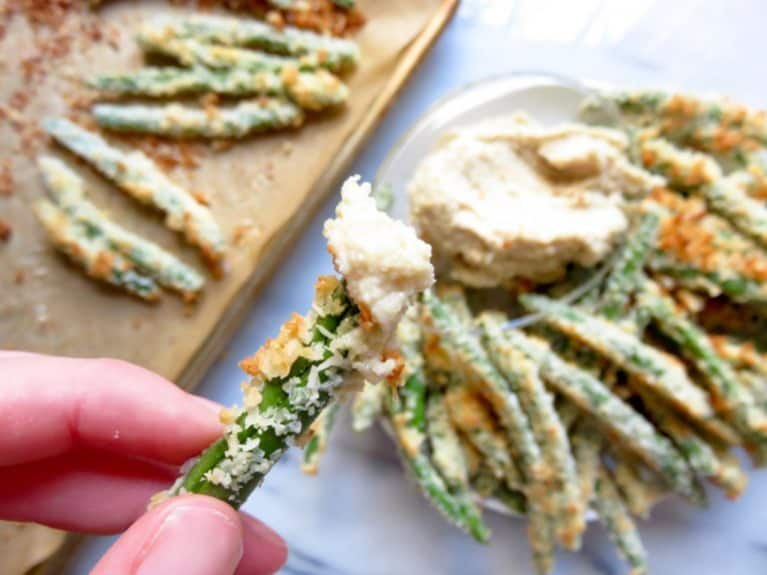 These coconut crusted green beans are just the right combo of sweet and savory. They're outside of the usual finger food realm, while hitting on a familiar note of childhood. Get the full recipe here.
Beetroot Hummus with Crudités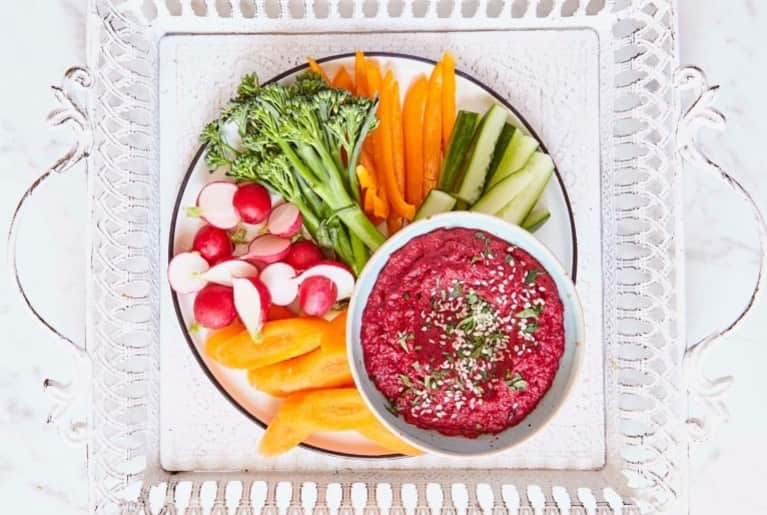 This bright pink beet hummus will make your snacks spread the prettiest around, while offering additional liver-supporting benefits that'll help with any next day hangover. Get the full recipe here.
Grain Free "Ramen" Burger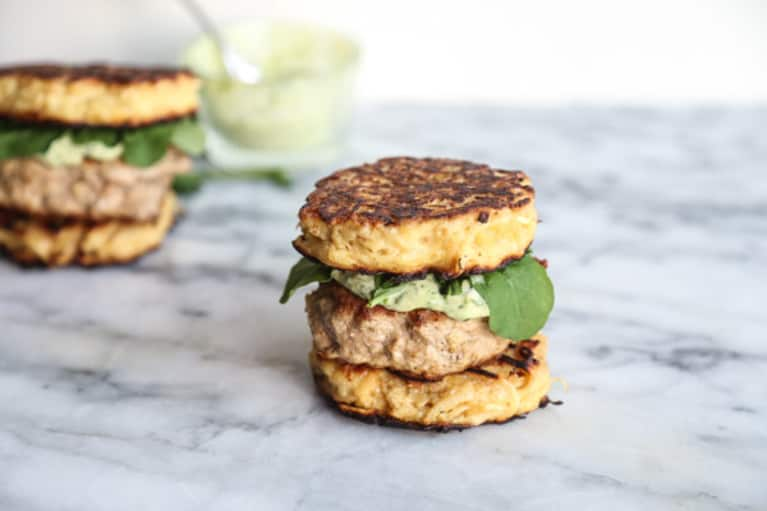 This burger's ramen-like buns have a secret: they're actually made of spiralized parsnips. With pastured turkey inside (feel free to sub your favorite veggie burger), these sliders are sure to please. Get the full recipe here.
Matcha Dark Chocolate Popcorn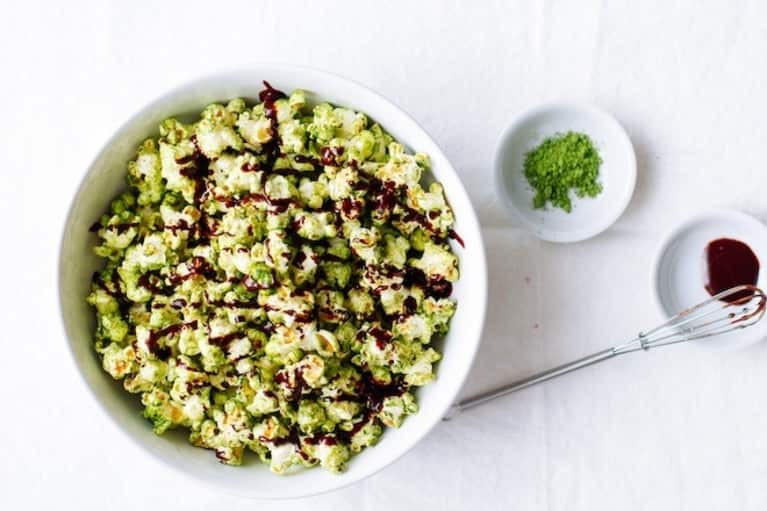 This is popcorn, elevated. With antioxidant packed matcha and a drizzle of sweet dark chocolate, this is a snack you can feel good about munching on throughout the entire game. Get the full recipe here.