Unilever Is About To Clean Up The Dirtiest Word In The Beauty Industry
Written by
Environmental Working Group
The Environmental Working Group is the nation's most effective environmental health research and advocacy organization. Their mission is to conduct original, game-changing research that inspires people, businesses, and governments to take action to protect human health and the environment.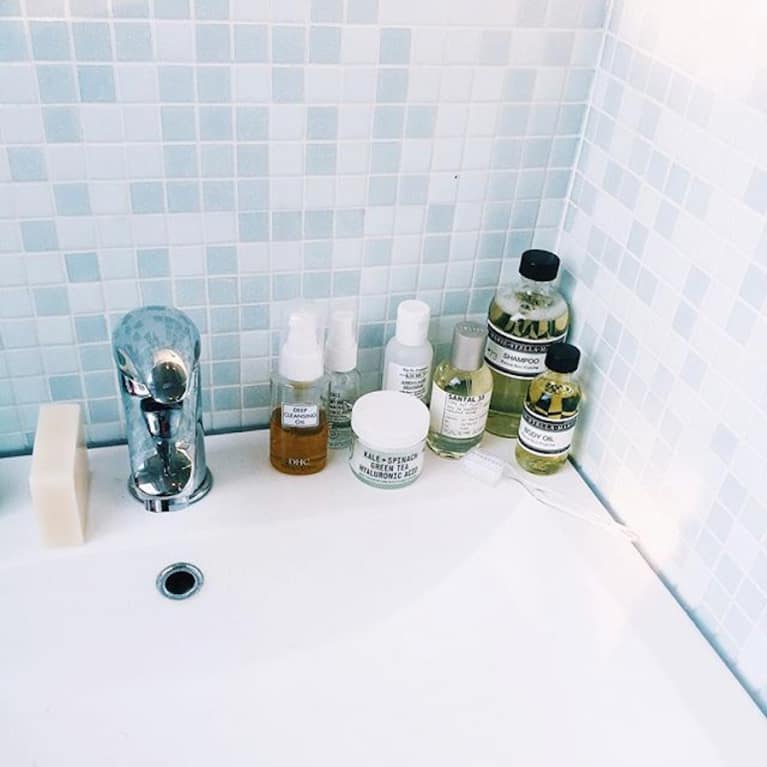 February 7, 2017 — 17:00 PM
While it may sound innocuous enough, "fragrance" has become one of the dirtiest words in the beauty industry. The catch-all term for added scent describes up to 5,000 ingredients, some of which are potential human carcinogens, but none of which need to be listed on labels under U.S. law.
Unilever, the brand behind Dove, Axe and Degree, has always been a progressive force in the large-scale beauty market. (In fact, we just wrote about its sustainable initiatives last week.) Here, the Environmental Working Group breaks down the company's latest pledge to demystify fragrances once and for all.
For decades, federal regulations have let companies use the word "fragrance" on soap, shampoo, skincare and other personal care product labels to hide the identity of multiple chemicals, many of them linked to allergies or other health effects. For the most part, personal care product companies and fragrance manufacturers have resisted calls for disclosure, and "fragrance" has remained a black box for hundreds of chemicals in thousands of everyday products.
But in a major move today that could dramatically alter the personal care and fragrance markets, industry giant Unilever announced a bold new initiative to provide detailed information on fragrance ingredients for all products in its multibillion-dollar portfolio of personal care brands, including Dove, Noxzema, Lever 2000 and NEXXUS.
It is an unprecedented leap toward transparency for a major company and a landmark win for consumers' right to know, said EWG President and Co-Founder Ken Cook. EWG is the leading independent source of information on the health and safety of personal care products through its Skin Deep® cosmetics database.
"Unilever's action is a game-changer for transparency in the personal care product market, and we expect other major companies to follow suit," said Cook.
Unilever shared details of its market-changing new policy with EWG experts prior to its announcement. The transparency initiative will provide customers with:
Fragrance ingredient disclosure through SmartLabelTM: This year, Unilever will start to voluntarily expand its product ingredient lists available through SmartLabel™ to include the fragrance ingredients in a product's formulation above 0.01 percent (100 parts per million). Unilever aims to complete the SmartLabel™ updates by the end of 2018.
A "What's in our products" section on UnileverUSA: Unilever is launching a new webpage that will provide additional product information, including the company's approach to developing safe products, explanations of ingredient types, answers to common questions and access to SmartLabel™.
Unilever will label fragrance allergens to European Union standards across its full range of personal care products on the U.S. market, where such disclosures are not currently required by the government. The driving reason for the disclosures, company officials said, is their commitment to being as transparent as possible.
"This is an enormous win for consumers' right to know," said Cook. "It may not happen overnight, but Unilever's watershed actions will place enormous pressure on the rest of the market to respond and make it very difficult for other companies to continue to shield their fragrance ingredients from consumers."
"Fragrance chemicals ultimately end up in and on the bodies of virtually everyone who uses personal care products, including babies," Cook added. "I hope today's decision by Unilever will prompt similar action by other companies in the personal care market and beyond."