Tom Colicchio On What Needs To Change In Our Food System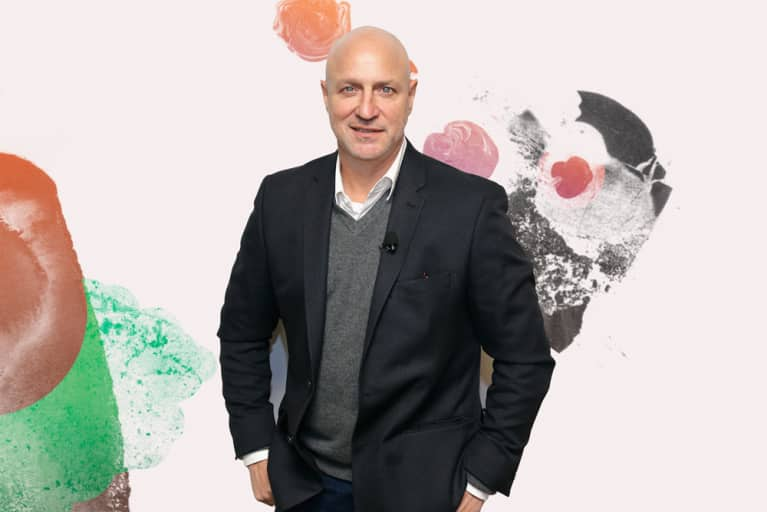 In an age when a fast food burger can cost the same as a head of broccoli, tracking down healthy, affordable, environmentally responsible food is no easy feat. Tom Colicchio is on a mission to change that.
The Top Chef personality who has won America over with his line of wildly successful Craft restaurants, is carrying his passion for healthy eats outside of the kitchen to incite change in our food system. He founded the Food Policy Action (FPA) network alongside EWG President Ken Cook in 2012 to mobilize other industry leaders and hold legislators accountable for votes that directly influence our food. The organization's latest campaign, The Plate of the Union, calls on consumers to advocate for reform like increased SNAP funding and decreased food waste.
Here, the chef explains the role that we all play in shaping a healthier food system.
A Q&A With Chef Tom Colicchio
EL: What inspired you to co-found the Food Policy Action network?
TC: Working as a chef, I thought I knew about why people were hungry in this country, but it turns out that I didn't know a whole lot. Once my wife and I started doing research for a film that she directed and produced, A Place at the Table, a few things became clear right away. One was the scope of the problem; I didn't realize that 49 million Americans were food insecure at the time. And these people weren't hungry because of famine or drought. They were hungry because we didn't have the political will to end hunger in this country.
At the time in 2012, this idea of letting a member of Congress know how you feel about these issues felt a little "yeah, right." So I started brainstorming how we could bump up this issue of hunger so it could become something people think about when they go to the polls. I thought, well, I'm also involved in this other food movement of chefs and eaters who care about how their food is produced and how it affects the environment. Typically, those people who care about their food sources also want to feed the hungry. So how do you mesh these two together? That's how Food Policy Action came about.
Our first piece of business was to produce the online Scorecard, which gives consumers a way to easily see how their representatives are voting on food. The second year, people started paying a little more attention to it. By the third year, we started hearing people say that they were really starting to keep score.
The Plate of the Union campaign calls for reform on The Farm Bill, which will be voted on in 2018. What sorts of policies does this bill set and how do they affect our food?
The Farm Bill is massive. It covers programs like SNAP and it controls what we're eating, how we're eating it, and the price of food. Right now, the majority of government subsidy programs go toward commodity crops like corn and soy that go into highly processed, fast food. Very few of these subsidies go toward what we call specialty crops: fruits and vegetables. We've seen a huge consumer shift over the last 10 years about what people are demanding. Organics alone is a $48 billion business right now. Consumers want high-quality food, so we're trying to get the Farm Bill based more on what consumers are looking for, not what Big Ag is looking for.
How do we make healthy food more accessible and more affordable?
I hope that this farm bill further tackles the issue of food waste. Right now, we waste around 40 percent of our food. A proposed change to the labeling bill calls for us to adjust the "sell by" and "spoilage" dates to be more clear. There are also ways to incentivize farmers to take ugly fruits and vegetables off the farm to be sold, reclaimed and reprocessed. I also think it's important to keep the Double Up Food Buck program going. Under the program, if someone on SNAP spends, let's say, $40 at participating grocery store or farmers market, they get an additional $40 to spend on locally grown fruits and veggies. It gives low-income people a way to eat more nutritiously, and that money goes directly back into the community, back to the farmers.
There are a lot of conservation bills in the farm bill as well. We hope that these stay and even get enhanced to make sure that we're not dealing with runoff and nitrates in streams that could threaten our water supplies.
So what role can consumers play in this process? Colicchio recommends first reading up on the issues (EWG and FPA are great places to start), then educating yourself about where your local representatives stand. If you think they could do more to make healthy food accessible and affordable, tell them that! Make a call, write a letter, and make sure to vote in your next municipal election.
This interview has been edited and condensed.