This Minimalist Home Is Any Plant-Lover's Dream. Let's Take A Tour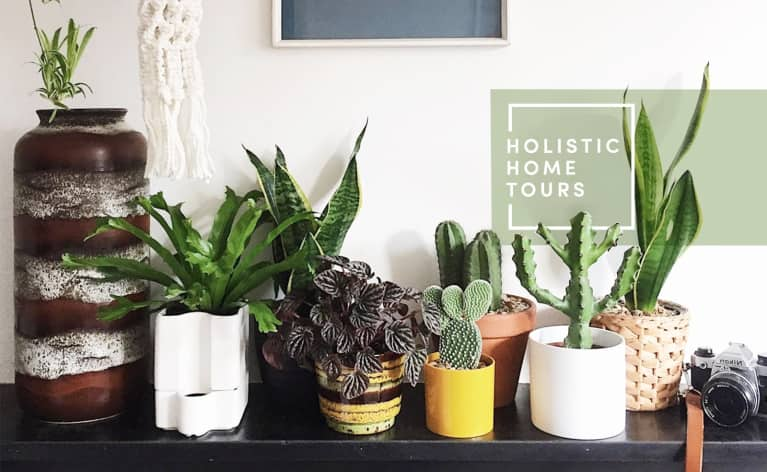 Welcome to Holistic Home Tours—a new series that will bring you inside feel-good sanctuaries. Today, we're traveling to Essex to peek inside a plant-loving family's minimalist haven and snag some tips about how to recreate the look.
In Colchester, Essex, you'll find the stunning home of wedding photographer Kate Chilver, who lives alongside her partner Craig (who also happens to be a wedding photographer!); their kids, Marcie, Bodhi, and Rowe; and dozens upon dozens of plant friends. The sea of greenery brings an otherwise white, subdued home to vibrant life, beckoning "oohs" and "ahhs" galore.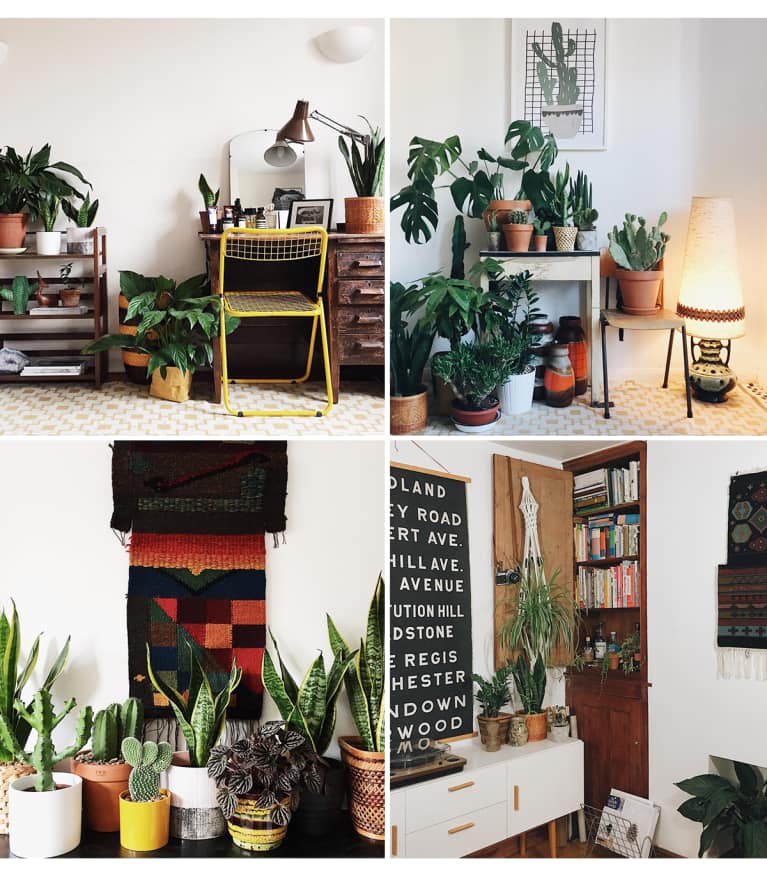 What are three words that describe your design philosophy at home?
Functional, empathic, and growing.
Your house has so many houseplants! How did this obsession begin?
So from a very young age, I have always been drawn to plants, mainly cactuses and succulents. We used to visit garden centers a lot when I was growing up, and I'd always persuade my parents to buy me a cactus of some sort. I could never keep them alive—I suppose I didn't have the patience or the know-how—but it didn't stop me from trying.
When Craig and I got our own place, I had a small collection and from there it has (excuse the pun) grown and grown. When we moved to the house we live in now, I just kept adding plants to give the space more life. I used to never be content with my space, and I'd constantly find myself painting, buying new furniture, redecorating, rearranging. But now, plants are enough. I can decorate a room with my houseplants and feel content.
What's the oldest thing in your home? The newest?
We have an ancient desk that used to belong to the mayor of Colchester. It's well-used, beaten, covered in scratches, and missing pieces, but we love it dearly. I currently use it as a dressing table. On the newer side, I have some white metal shelving, designed by Adriaan Dekker for Tomado, that I use to display my ever-expanding cactus collection.
How does your home relax you?
Relaxing looks different for me than it does for most people. My version of relaxing is sitting in my messy house, with my twin boys crawling around me making all sorts of noise. When things are quiet, I start feeling uneasy.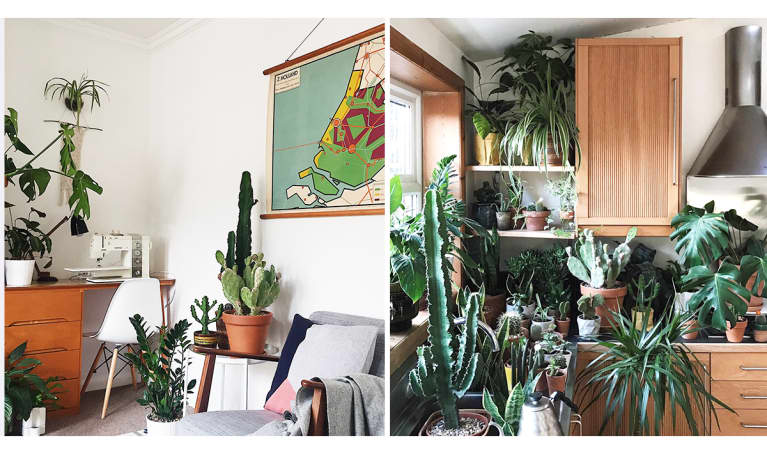 Favorite place to buy furniture and accessories?
Our local thrift store has some real gems. I visit every other day, just looking for that "something." I love Danish design and furniture from the '60s and '70s era; I am always on the lookout for pottery from Western Germany and G-plan furniture.
For accessories, I frequent Carboots (which is basically people in a massive field selling their junk from the trunks of their cars). I love buying old plant pots and vases with a history. When I buy secondhand, l feel immense satisfaction knowing l have something original and a little unique. Knowing that I'm recycling and giving an item a new lease of life is pretty awesome too.
Favorite season in your home?
Summer! I am a photographer so I am always chasing light. Plus, my plants and family always seem happier when the sun is shining. We are definitely an outdoors bunch, and as soon as the sun shines, our doors are open and we spill out into the garden. Craig and our daughter Marcie love to be in the garden cutting the grass, digging, chopping, and watering the plants. I have an Ercol chair positioned right by our double doors so I can sit and read with a coffee and watch them having fun with the sun pouring in. It's just bliss.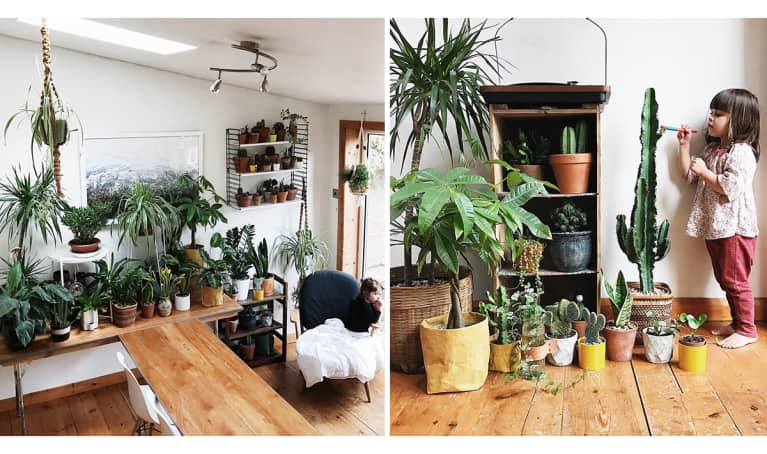 What noises can be heard in your home? What smells?
We have music playing in our house 24/7. Oh, and babies crying and a 2-year-old screaming! We also have three massive trees at the back of our house and we can hear the leaves rustling when the wind blows. Marcie will sit for hours listening to the strangely relaxing noise in a complete daydream.
As for smells? Coffee. We drink a lot of coffee. I also have an air diffuser, which is always topped up with essential oils, mainly lavender and chamomile. There always seems to be fresh, clean washing hanging around the house too.
What's the most sentimental thing hanging on your walls, and what's the story behind it?
A vintage map of Amsterdam. Craig and I went on a mini vacation there and it was the best trip we've ever taken together. I just loved the coffee shops and bars, the beautiful streets full of history, and the cool vibe. We stumbled upon an awesome vintage shop on our last day and it was filled to the brim with treasures. We were both drawn to the same wall-hanging!
How often do you entertain? What does a party at yours look like?
We don't entertain often, and if we do it's always unplanned and spontaneous. Family or friends stay longer than planned, so we run out and get food and all cook together. Our kids bathe together, borrow pjs, then snuggle on the sofa while us adults eat, drink, and chat about life.
These essentials from Kate's home will help you transform your space into an equally cozy greenhouse.