7 Things You Need To Know Today (January 27)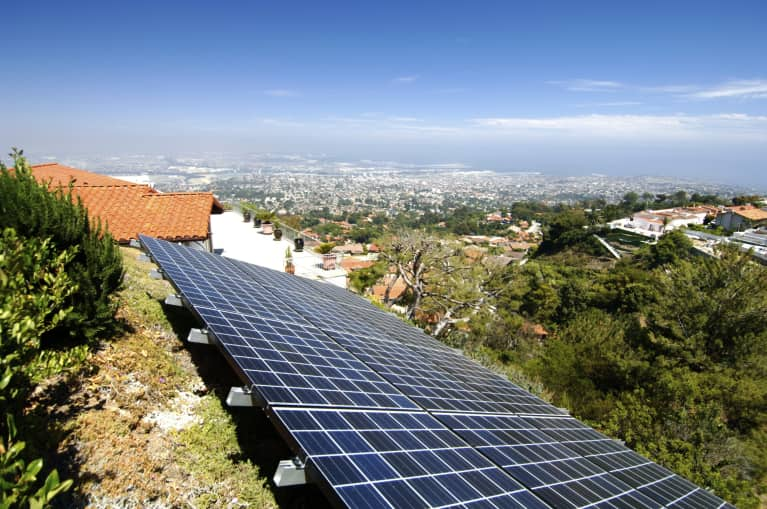 January 27, 2017 — 10:47 AM
1. Green energy is great for the environment AND the economy.
A new report by the US Department of Energy shows that the solar power industry employed more people than the coal, gas, and oil industries combined. All signs point to sustainable energy as the industry of the future. (Forbes)
2. Your local Panera just got a whole lot more appealing.
The nationwide sandwich and salad shop just announced that all of its products and in-store menu items are now 100 percent free from additives. The move speaks to a growing industry acceptance of consumers' desire for foods free of artificial color, flavor, and chemical products. The company has a "no-no" list easily available online that details more than 50 ingredients they'll no longer allow in their food. Says CEO Ron Shaich, "Guests deserve to know not only what is in their food but where it comes from and how companies are impacting the food system." (foodtank)
3. The entire country of Finland is quitting smoking.
The government has just declared their intention to be a tobacco-free country by 2040. To meet their goal they plan to raise taxes on the sales of tobacco products across the board and curb sales of products that might encourage smoking in youths, like e-cigarettes and candies. (CNN)
4. Neurotic? It might affect the texture of your cortex.
Neurotic people have thicker, more wrinkled cortices (the outer layer of the brain) than people who are more open. People often become less neurotic with age, and that's reflected in the physical maturation of the brain as well. Our cortices tend to grow thinner as we age, too. (Science of Us)
5. The date is set for the next People's Climate March.
On Saturday, April 29, in Washington, D.C., a steering committee of over 20 organizations is organizing to protest the president's agenda of promoting fossil fuel development. There's also talk of a March of Scientists, but the exact date has not yet been set. Stay tuned! (Inside Climate Change News)
6. Yet another study confirms that exercise makes people happier.
According to a study conducted in the UK, people are happier when they live active lives. Whether it's rigorous exercise or simply going for a walk, working out in some way on a regular basis makes you happier—and you're happier in the moments that you're exercising as well. (PLOS One)
7. When nut allergies and airplane snacks don't mix.
Many airlines still serve peanuts, or some kind of nut, as the complimentary in-flight snack. Interestingly enough, pilots have been making the call on whether people with allergies are allowed to board, since severe reactions risk having to ground the plane. The least airlines could do? Be consistent: with snacks, pre-boarding policies, and allergy-related decision making. (NYT)