8 Things You Need To Know Today (January 26)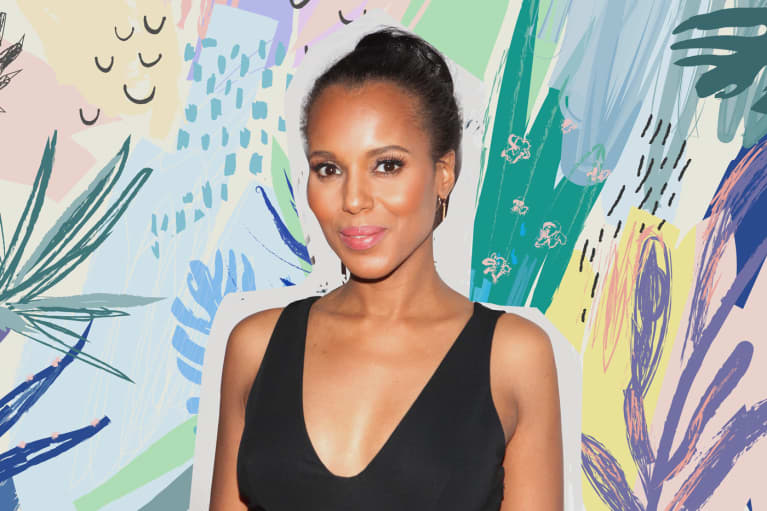 January 26, 2017 — 9:40 AM
1. Kerry Washington says doing Pilates is a key part of her self-care ritual.
The Scandal actress practices at least two to six times a week with her trainer, Julie Turner. She says, "There are a lot of forms of exercise where you have to leave yourself out of the room while you force yourself to do this thing. With Pilates, I get to bring my true self. I cry, I laugh. I get to go: Where is my body today? What do I need today?" (The Daily Mail)
2. Falling is pretty common, so you should learn how to do it right.
Teaching yourself to fall correctly may not be on the top of your priority list, but it may be time to consider devoting some time to it. Falls are the most common cause of injuries seen in the emergency room, accounting for more than one-third of visits. According to physical therapist Jessica Schwartz, the most important thing to do is to protect your head and avoid falling onto outstretched hands or your knees. (NYT)
3. Your mom is in charge of how quickly you age.
A recent article reveals that aging begins in the womb, and a woman's physical and mental health during pregnancy can affect her child's health destiny. Apparently, if your mom has short telomeres (a sign of premature aging, stress, and poor health) she can directly transmit them to her child. (Daily Mail)
4. In good news, social media helped move the needle on our Oscar nominations, making them more diverse.
Since #OscarsSoWhite started an awareness wave last year, the Academy is making a five-year effort to "diversify its membership." This year included nominations of six non-white-themed films and more than 10 black actors and filmmakers after two years of severe lacking. That makes us proud, and we'd like to see even more diversity next year, please! (Deadline)
5. Questions loom over a recent Canadian oil spill.
Earlier this week, a pipeline in Western Canada burst, leaking over 50,000 gallons of oil. It gets worse: The spill occurred on Aboriginal land. It is not yet clear how the current incident happened or which company is to blame. (Reuters)
6. Would you eat an apple that looks fresh forever?
Well, now you'll get your chance. The Arctic Golden Apple, a genetically modified version of the Golden Delicious apple, will hit Midwestern stores in February. The new apple has been modified not to brown and will potentially be approved by the USDA in 2018—a move that has some GMO critics crying foul, saying it's "understudied, unlabeled, and unnecessary." (Grub Street)
7. The grandest Dame of them all says no makeup should be a "fashion."
Dame Helen Mirren has said it would be "wonderful" if it became more fashionable not to wear makeup. The actress recently appeared without heavy makeup alongside actresses including Nicole Kidman and Lupita Nyong'o for the 2017 Pirelli Calendar. Dame Helen said: "Things are always cyclical, so I suspect we might've reached saturation with the whole selfie thing and maybe we're moving in another direction." Here's hoping! (Daily Mail)
8. Post election, IUD insertions rise dramatically.
One college graduate who had been happy using the birth control pill decided to get an IUD while it's still free under the Affordable Care Act, which President Trump has already taken measures to reverse. Since the election, the number of women going to Planned Parenthood for an IUD increased 900 percent. (CNN)