Angel Cards Are The New Horoscope. Here's Your Reading For The Week Ahead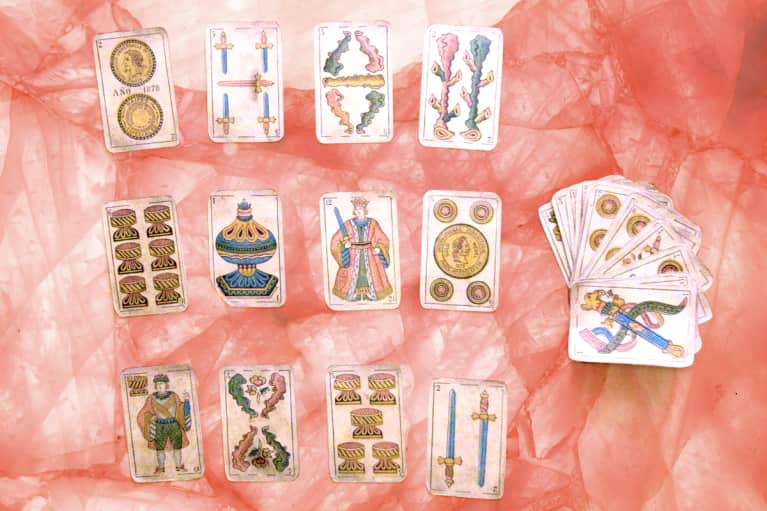 If you, like us, are all about getting a little mystical from time to time, we've got something to add to your high-vibe repertoire: Angel Cards. Slightly different than tarot, these cards depict powerful spiritual leaders of times come and gone and apply their insights to life here on earth. Here, David Piazza, a popular Angel Card reader on the NYC wellness scene, shares what the deck says about the week of February 20 to 26.
In the midst of the complex, sometimes difficult human experience, angels and spirits of all kinds exist to give us the clarity, purpose, and hope we need to head in the right direction. Angel Cards work as a direct phone line to these guides.
I feel so connected to my deck of angel cards (an array of Ascended Masters, crafted by New Age author Doreen Virtue). Anyone can learn from the valuable insights that they hold in their gorgeous imagery, and their innate wisdom is truly universal. Like with tarot cards, you can read different Angel Card spreads, including a three-card pull that speaks to the energy of the coming week. Here is what the cards say about the seven days that lie ahead of us.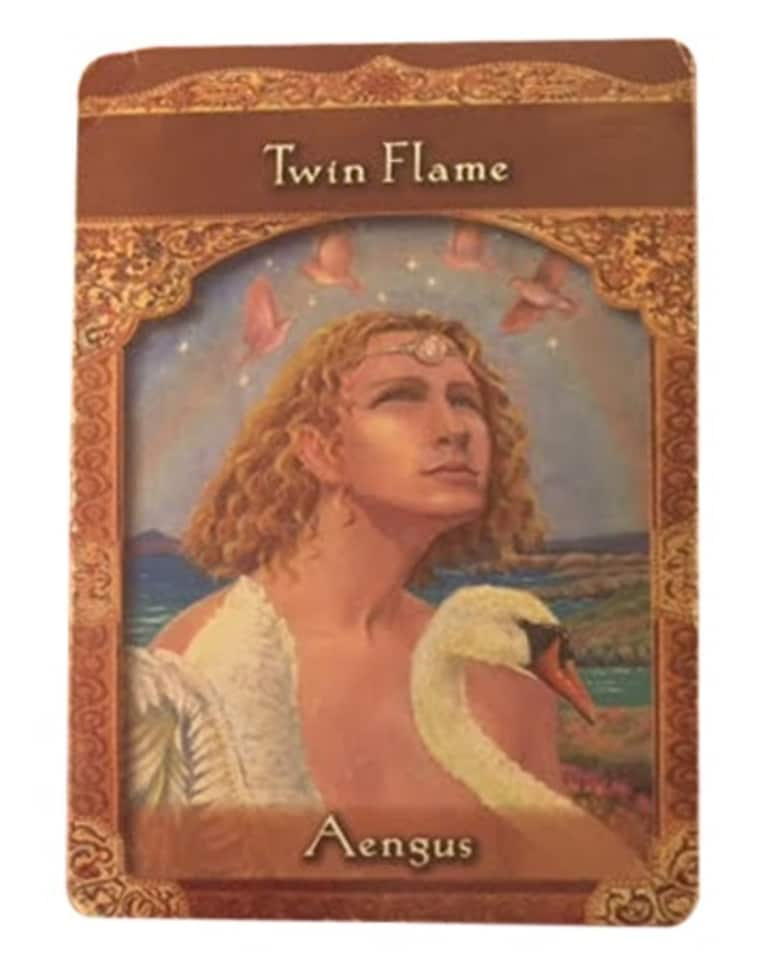 Card 1, which speaks to Monday and Tuesday of this week, depicts Aengus—the Matchmaker.
Well, what do you know...the week starts out with a message of love and romance! Aengus doesn't show his face too often in my readings, so when he does, I take him very seriously. He is a Celtic god who works as a matchmaker of sorts for soul mates and twin flames (an eternal version of soul mates) and assists in building and strengthening romantic relationships.
Whether you're in a long-term relationship or yearning for a new flame, Aengus is here to remind you of the vital importance of consistent self-love. If you don't care of yourself and work on moving through the deep layers of the spirits, you won't be able to create the space for the right person to step into your life. As the great RuPaul says, "If you can't love yourself, how in the hell are you gonna love somebody else?"
Aengus asks us to listen closely to what our hearts tell us about our current experiences with love and romance at the beginning of this week. His message? "As we grow, heal, and open our hearts, love will appear and prevail in blissful abundance." Can I get an amen?!
Wednesday & Thursday: Isis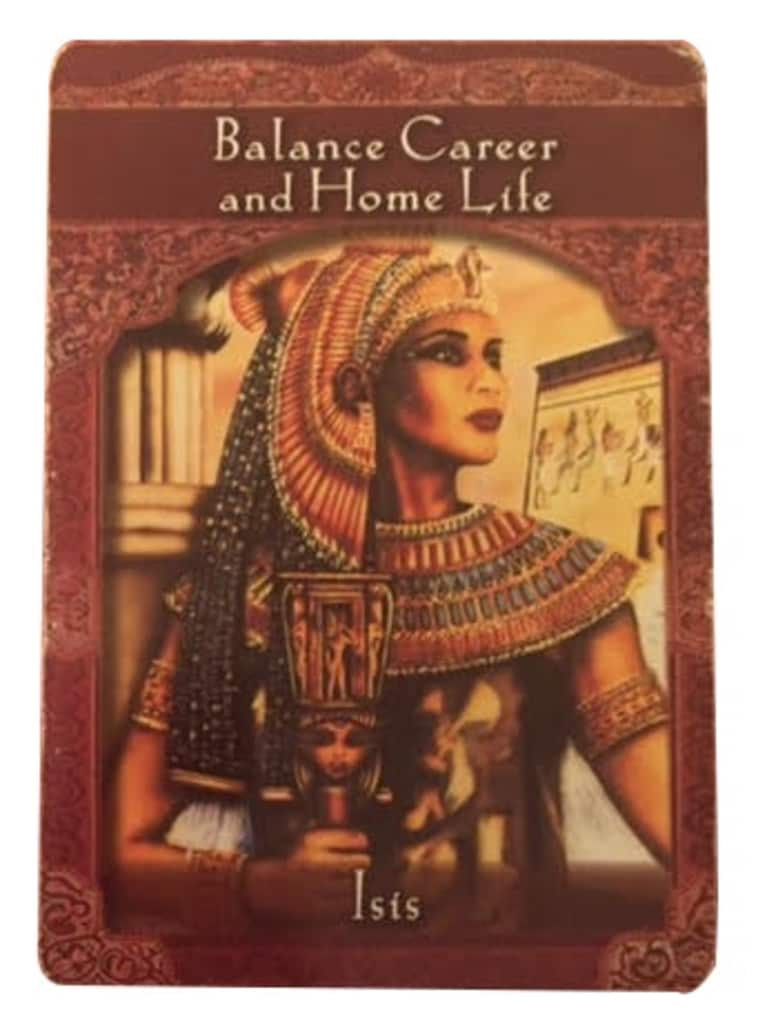 Card 2, which speaks to Wednesday and Thursday of this week, depicts Isis—the Equalizer.
By the middle of this week, it's time to either decompress or buckle down. Isis is a deeply revered Egyptian goddess—the epitome of a strong and powerful woman. Both a spiritual teacher and a beloved mother, she embodies the true definition of balance.
She appears here to remind us of the importance of hard work and persistence but also self-care and rest. As much as society may teach us differently, we truly cannot have one without the other. Being that Isis follows Aengus this week in a similar theme of self-care and self-reflection, my intuition tells me that more of us may be on the overworked and overwrought side of the scale, in need of space and time to breathe, relax, and play. If this is the case, take Isis' advice with confidence and relief! It is not only OK to take a break, but it is essential! So go on an adventure, meditate, or make a special meal this week to plant the seeds for new and authentic inspiration.
On the other hand, if you've been feeling unmotivated lately, Isis is encouraging you to take small steps toward productivity and action. This might mean going for a run, writing in a journal, or dedicating just 30 minutes of the day to getting one thing on your to-do list accomplished.
Friday & The Weekend: Hina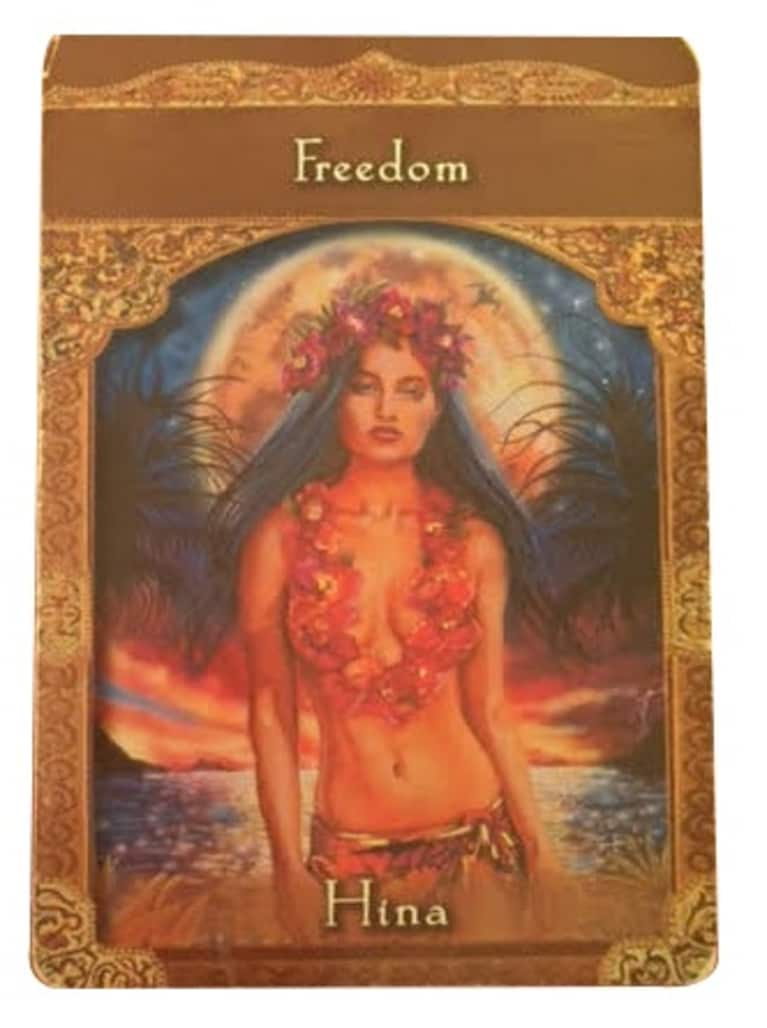 Card 3, which speaks to Friday and this weekend, depicts Hina—the Freedom Seeker.
Just in time for the New Moon weekend, the Hawaiian moon goddess, Hina, pays us a visit with a beautiful lunar message of freedom and renewal. For many of us, this past moon cycle has been emotionally taxing. Hina's appearance signifies a major shift and clearing—an invitation for us to remove any shackles and walk free. Her message continues to support this week's theme of self-care and self-love, as she asks us to take a look at all situations, environments, and relationships that may be holding us back and move forward to release unneeded stress.
This weekend, Hina asks us to take inventory of where we are now and where we want to be and allow the universe to take charge and guide us forward.