This Is The Room In Your House That Will Bring You The Most Happiness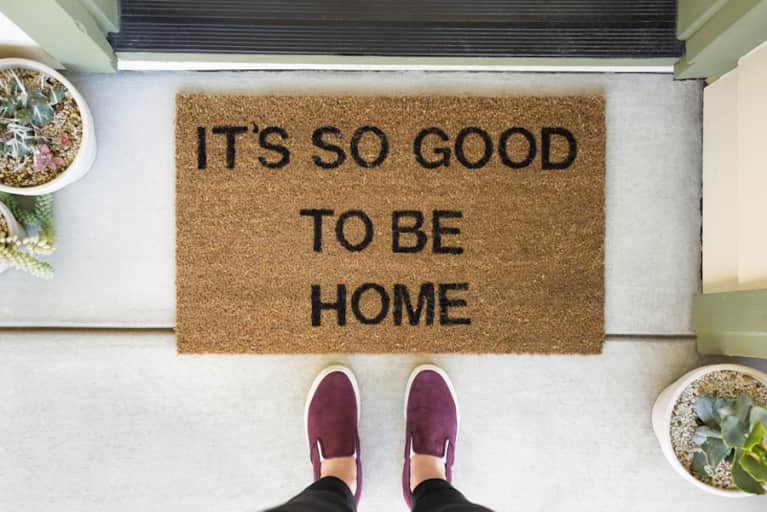 When you buy a house or apartment, what are you really buying? A real estate agent for many years, I've come to find that a home is a collection of personal preferences—not a single thing. And this study on how Americans value the rooms in their homes illuminates what exactly it is about our homes that can make us happier.
Let's work our way backward, from 5 to 1, to the happiest room of a home, starting with...
No. 5: The Master Bedroom
Thought this would be higher on the list? Well, the time and use study shows that Americans do little in their bedrooms besides—well, that—and sleep. Does your bedroom have a sitting area? You likely won't use it. Deck? No, not that either. Yes, master suites are popular for home shoppers but not homeowners. If you're in the market for a new place or a remodel, save the money you would have put in a master suite and use it on a room that's higher on this list.
This may not technically be a "room," but the National Association of Realtors found that storage was of the most coveted home features. Attics and crawl spaces can be great for storage if they're dry. Wine cellars? Rad. The next time you're shopping for your home, you can probably break away from the shiny floors and faucets and look out for boring old storage. If you are remodeling, consider installing storage under stairs or up above to bring vertical depth to smaller rooms.
They may be the stage of basically every horror movie, but Americans actually love basements. It's probably because a hurricane can run through them and no guest will ever see a thing. They're comfortable, relaxed spaces where homeowners can go to escape. Plus, a lot of homes have unfinished basements, sitting, waiting for you to finish them!
In longhand, separate living quarters (also called "additional dwelling units" or "mothers-in-law") are great for your parents, out-of-state guests, anyone really. These days, they're equally great to rent out short-term. But warning: Not all ADUs were created equal. If you buy a home with one, make sure to check with the municipality to see if you can legally rent it out. If you can't, well, your mother-in-law may actually move in (and, of course, that would be fine if my mother-in-law is reading this).
Here is your excuse for a big, expensive remodel! Oh no, my friend, the kitchen is far, far more than where we eat. Americans spend as much as 80 percent of our waking hours here. Compared to the rest of the house, we get way, way more value out of the kitchen, than, say, the master suite. Golden toilets? No way. Go golden faucets! It's so worth it to put money and time into crafting a kitchen that really inspires you to be your happiest, healthiest self.