I Went On An Ayurvedic Cleanse For A Week. Here's What Happened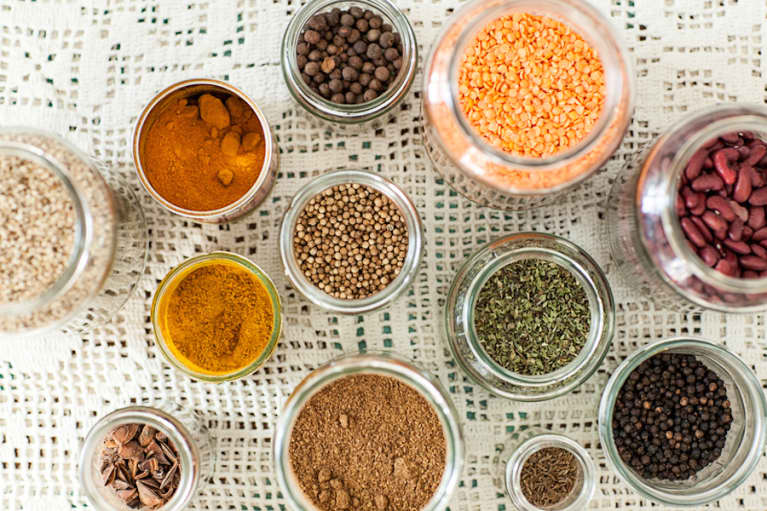 I opted to kick off this new year with an Ayurvedic cleanse, only eating kitchari, a grain-based dish native to South Asia, for five days.
Ayurveda, a Sanskrit word that translates to "the science of life," originated in India more than 5,000 years ago, making it one of the the oldest continuously practiced health care systems in the world. Kitchari is a popular Ayurvedic dish typically made by mixing basmati rice, lentils, yellow split mung dal, ghee, and digestive spices such as turmeric and cumin. It is a light, nourishing dish that is easy for the body to digest.
According to Ayurveda, one of the reasons we cleanse is to clear our channels—the organs and vessels that are vital to our livelihood. When our diet is filled with processed and unhealthy foods, our bodies creates "ama," which blocks our channels and leads to fatigue, illness, and disease. One of the goals of cleansing is reducing ama by giving our digestive system (the root of our health according to Ayurveda) a much-needed break. By living off a consistent diet of kitchari for a few days, you give your digestion a rest while ensuring you continue to get the nutrition you need.
Every cleanse is a physical and mental journey. Here are five lessons I've taken away from my voyage.
1. My portion control was way off.
I made myself a large pot of kitchari each morning of my cleanse and then split it into three batches to eat for every meal. When you have a set amount of food for the day, it makes you more mindful of how and when you are eating. I found myself eating slowly and savoring each bite and was surprised that I was truly full and satisfied after every meal.
2. Over time, bad habits sneak up on you.
I also gave up caffeine and alcohol on my cleanse, which was a definite challenge. This exercise made me realize that my daily cup of coffee has increased to a few cups with some creamer added in for flavor over the years. Aside from the caffeine and sugar withdrawal I suffered for the first few days, I also felt a longing for the comfort and routine that coffee provides. But I can get that with one cup—and without all that excess sugar. Now, I'm back to having one cup a day with milk and I feel great.
3. Your body needs a break sometimes.
It is important to take the time to rest during a cleanse to help your system reset. A typically very active person, this was a challenge for me. However, I ultimately found the value in simply meditating, reading a good book, journaling, even watching a mindless TV show. They can all help you slow down and tune into your body.
4. Fewer diet decisions mean more brain space.
It amazes me how much time can be spent planning meals, food shopping, and looking for restaurants. When you are on a stricter diet, you get all of that time back. This extra space gave me the opportunity to do important planning for the year ahead, including mapping out my vision board and goals.
5. There's value in commitment.
A cleanse shouldn't be about losing a few pounds but making a commitment to yourself and your long-term health. While the first few days are never easy, I always walk away from cleanses feeling refreshed and rejuvenated. The process reminds me of one of my favorite sayings: "The only way out is through." You have to commit to getting through the uncomfortable parts of life to reap the rewards on the other side.
My company, WellBeings, is offering a free cleansing guide to any new Ayurveda or meditation clients in the months of January and February. To learn more, reach out to Jeanette@wellbeings.co