7 Things You Need To Know Today (January 20)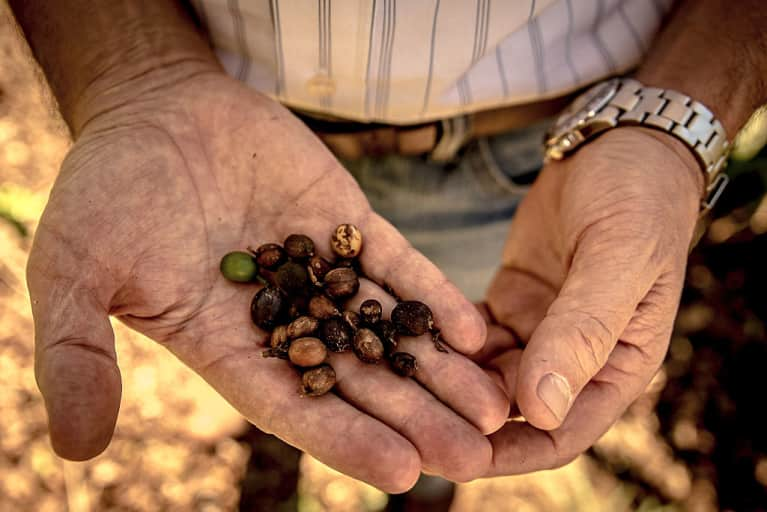 January 20, 2017 — 10:50 AM
1. If you've noticed your coffee getting more expensive, this is why.
With still no rain in sight for Brazil (the country has been mired in a multi-month-long drought), expect the price of coffee beans to continue to rise. Brazil produces 25 percent of the world's "robusta," the lower-quality bean used to make instant brews and non-name-brand coffee. Meanwhile, Vietnam, the No. 1 producer of robusta, has gotten too much rain, significantly putting a damper on their coffee exports. Come on, weather systems, get it together! Millions of bleary-eyed people are depending on you. (Grub Street)
2. Obama is spending $500 million on climate change, and Trump can't stop him.
The State Department announced this week that it will send an extra $500 million to the U.N.-affiliated Green Climate Fund, which helps developing nations shift to cleaner energy and adapt to climate change. The announcement comes just one day before Donald Trump is scheduled to take the Oval Office. Trump said during his campaign that he would defund international climate action, including the Green Climate Fund, which is the main international financing group working to implement the 2015 Paris Agreement. (Grist)
3. You can eat raw cookie dough again.
Yes, you read that right. After much hard work, a shop in New York's Greenwich Village called DO will start selling safe-to-eat raw cookie dough next week. Best. News. Ever. (Grub Street)
4. Five minutes might be all it takes to get families to eat healthier.
In recent years many states have created programs that increase the value of food stamps when they are used to buy fruits and vegetables. But apparently, few families are aware of these incentives, and once they were told, their use of the program increased fourfold. (Science Daily)
5. This new bill could change the meat industry in France.
Following reports of animal abuse in French meat production, the country's National Assembly has voted to place video cameras in all the country's slaughterhouses. It also proposes creating a national Committee on the Ethics of Slaughterhouses and setting harsher penalties for abusers. And just like that, France wins our hearts yet again. (Grub Street)
6. Being part of a crowd isn't always a bad thing.
Conventional wisdom suggests crowds can be psychologically dangerous. Where does the mob mentality come from, after all? Joining can result in "impulsiveness, irritability, incapacity to reason, the absence of judgment of the critical spirit." But the flip side is the positive impact of joining like-minded members to fight for a cause. The 200,000-plus marchers expected in D.C. this Saturday will experience "empathy, community, and a clarity of individual purpose." As long as we leave our pitchforks at home, it'll be a real growth opportunity. (Science of Us)
7. Rejoice! Recycled shampoo bottles now exist.
Procter & Gamble has joined forces with SUEZ utilities and our pals over at Terracycle to produce the world's first recyclable shampoo bottle made using recycled beach plastic. P&G also announced that more than half a billion bottles annually will be made from 25 percent post-consumer plastic in Europe by 2018, which will repurpose 2,600 tons of plastic each year. (P&G)