McDonald's Adds Fruit to Happy Meals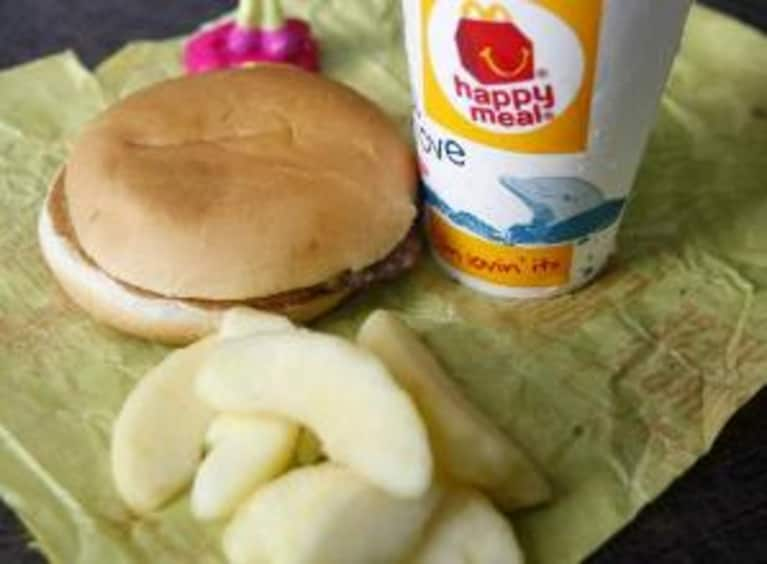 Say it ain't so -- is McDonald's attempting to get healthier? USA Today reports that they'll be adding apple slices in every Happy Meal. What do you think?
Starting in 2012 Happy Meals will include a half-order of apples and a half-order of fries and customers can get all fries or all apples if they ask.
First Lady Michelle Obama says it's a positive first step in solving childhood obesity but what do you think?
Vote in our Facebook poll and let us know!