7 Things You Need To Know Today (January 19)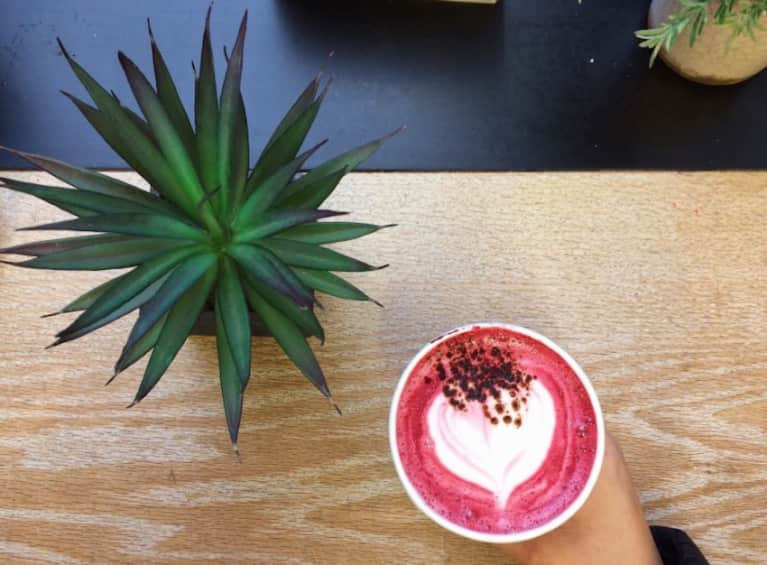 January 19, 2017 — 10:00 AM
1. NYC's newest vegan coffee shop has the coolest-looking lattes.
The Good Sort is a coffee shop serving up savory and sweet rice porridge, along with a rainbow of functional (dairy- and coffee-free) lattes—beet, charcoal and black sesame, turmeric, blue algae, and matcha lattes all look so gorgeous, we're going to have trouble choosing which one to try first. (Grub Street)
2. We just set yet another distressing climate record.
It's official: 2016 was the hottest year on record. This marks the first time that global temperatures have reached record-breaking highs for three years in a row since scientists began recording them in 1880. (NYT)
3. Our personalities are more malleable than we thought—with a therapist's help.
A new review of 207 studies shows that we are not, in fact, stuck with the personalities we developed as kids. With the help of a therapist, traits like neuroticism can be helped, but seeing a therapist drastically reduces the amount of time it takes to really change. Without a therapist, change can take up to 40 years, versus with a therapist, three short months. Insane. (Science of Us)
4. This new technology will crush your sugar cravings.
Researchers from the University of Exeter recently released a new app that—according to their research study on 83 people—can help you eat about 200 calories less each day. The app displays photos of different foods and has you click on only the healthy options, activating regions in your brain that help you control that 4 p.m. need for chocolate. (VICE)
5. Stressed out? Have some yoga with your beer tonight.
If your resolution to do more yoga in 2017 is already wearing you out, here's something to get you excited again: Something called BeerYoga now exists, and it's exactly what it sounds like—the pairing of beer and yoga. "BierYoga is fun but it's not a joke," a spokesperson for the company says. "We take the philosophies of yoga and pair it with the pleasure of beer-drinking to reach your highest level of consciousness." (Mashable)
6. The government is giving organics a boost.
The U.S. Department of Agriculture just announced its intention to create a checkoff program that could support the organic industry with more than $30 million annually to funnel into research and promotion. The Organic Trade Association believes the program will benefit organic farmers, businesses, and shoppers. (Food Dive)
7. No, running won't ruin your knees (collective rejoice!).
A growing (and exciting) body of research shows that long-term runners are less likely to develop osteoarthritis in the knees than people of the same age who do not run. Researchers at Brigham Young University recruited 15 male and female runners under the age of 30 with no history of knee injury or arthritis. In particular, they focused on molecules that are associated with inflammation (low-grade inflammation in the knee has been shown to contribute to the development and progression of arthritis). In almost every case, the runners' knees showed substantially lower levels of two types of cells that can contribute to inflammation within the synovial fluid, compared to their baseline levels. That gets us excited... (NYT)