Your Life's Mission Isn't Found, It's Made. Here's How To Build Meaning
Co-founder and Chairwoman of Handel Group
By Lauren Handel Zander
Co-founder and Chairwoman of Handel Group
Lauren Handel Zander is the co-founder and chairwoman of Handel Group, an international corporate consulting and life coaching company. She authored Maybe It's You: Cut the Crap, Face Your Fears, Love Your Life, and has spent over 20 years coaching thousands of private and corporate clients, including executives at Vogue, BASF, and AOL.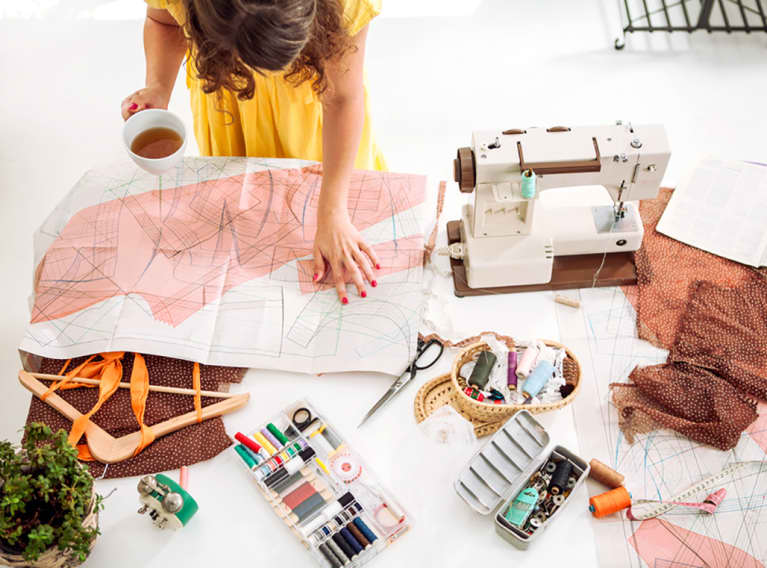 Are you feeling stuck in your career? Do you want to build your personal brand but don't know how to start? It's time to wake up to your dreams. The go-to life coach for Fortune 500 companies, Silicon Valley, and wellness pros like Dr. Mark Hyman and Elena Brower, Lauren Handel Zander guides you down the path toward the life you deserve with her new class, How to Build Your Personal Brand: Realize Your Mission & Craft Your Dream Career. Sign up now for over an hour of video instruction, exercises to maximize your growth, and interactive discussion boards to connect with Lauren and fellow students. Start loving your job today!
Being around a person who is committed to a cause, who has found and followed their true mission, is inspiring. They are changed and charged to their very core. Their mission rewires, reignites, and realigns their priorities. They move mountains for it, make magic, and motivate others to do the same.
But what does it look like for those on the other end of the spectrum––borderline bored and unchallenged with life as it is, searching for that "thing" or waiting for lightning to strike or once had "it" and let it go? Turns out, 90 percent of people come to coaching for this exact reason, even if they're already leading happy, successful, well-managed lives.
I was sitting with a client recently, getting down to the nitty-gritty with his life. He's the very picture of success––happily married, wonderful children, successful career, and stellar character. Yet here he was sitting with a life coach, trying to figure out why he feels like something is wrong or missing.
He felt empty.
As we were listing out his achievements, it occurred to me that his life thus far looked like an ambitious and accomplished bucket list. One with everything he wanted to achieve and every experience he desired marked complete and crossed out, but his last major accomplishment was over two years ago! He had been hanging out in "Now what?" for two years. So what used to feel like an extraordinary life now had a feeling of emptiness he couldn't put his finger on.
A Mission Is Different From a Goal
A goal is something you acquire. Yes, you can accomplish goals on the way to fulfilling the mission. But the mission is something unending. It's a commitment, a purpose you continually fulfill. It's something larger than you and outside the ego. It is sourced by something—you could call it God, spirit, a calling, just knowing, signs, etc. When you're connected to a mission, it has the ability to fuel your life––from beginning to end.
You become a missionary for your cause.
Does that sound like a tall order? I don't mean you should go join the Peace Corps or move to an ashram. You don't have to wait for your "true calling" to become a missionary in your own life. You can learn it, and we can teach you how!
Missions Are Made, Not Found
People who aren't deeply connected to a big dream perceive those who are as "lucky" or "fortunate" to have found their calling, but luck has nothing to do with it. It's a common misconception that people are wired for success or passion.
Everyone––yes, including you!––has something to offer, and it's your job to figure it out.
Discovering and living your mission takes time, intention, care, and yes, grit. If you are in the process of figuring out your mission (or maybe you know what it is but are scared to take the leap) or if you've already leapt but want to make sure you are on the right path––check out the business course I just led for mindbodygreen called How to Build Your Personal Brand: Realize Your Mission & Craft Your Dream Career. In it, I'll teach you how to grow your business from the inside out. You'll find the formula to become the entrepreneur, artist, changemaker, and leader you've always dreamed of.