Do This Tonight, Eat Healthier Tomorrow
Written by
Summer Rayne Oakes
Summer Rayne Oaks is a green entrepreneur, working across fashion, beauty, food, and wellness. She graduated from Cornell University with degrees in Environmental Science and Entomology.
The first month of the new year over, many of us have already renewed our gym memberships, brushed the dust off our running shoes, and talked about the "big" changes that we'll make in 2017.
Big changes, however, are not always the ones we're able to adhere to because they don't quite yet fit into our day-to-day lives. What many of us don't realize is that it's the small changes—simple hacks that we can make in seconds and within our own homes—that can provide us with a lifetime of positive impact.
For the past year, I've been working on a new project primarily in my home office, which means toiling away just a few feet away from my kitchen—a tempting prospect! But if you design your living and working environment to benefit your health, it all becomes easier.
Here are some super-simple kitchen hacks that I've employed at home and that you can too—with minimal effort. After all, we make over 200 unconscious decisions about what we eat every day. If we're making them without being fully aware—we might as well set ourselves up for success right from the get-go.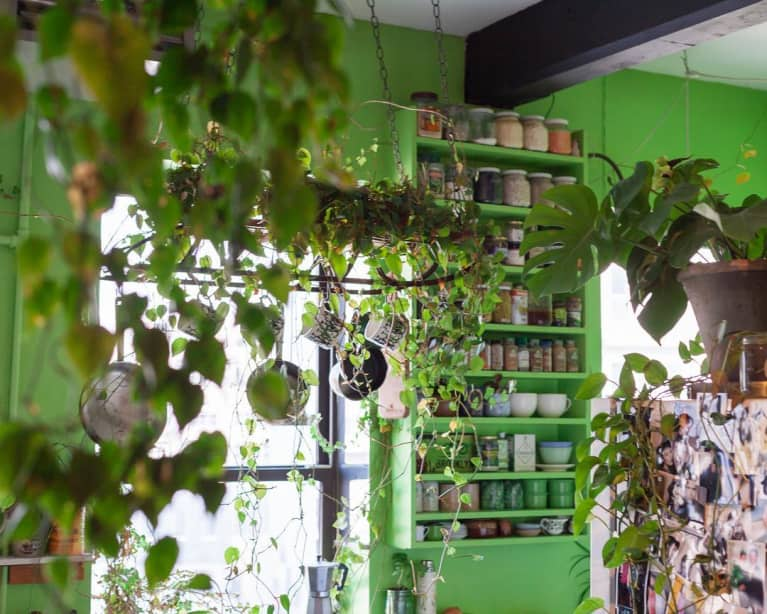 Are you someone who leaves your dirty dishes in the sink, mail on your kitchen table, and wrappers on your countertops? Disorganized, chaotic environments have been shown to encourage unhealthy eating.
So much so that one study found that women had eaten twice as many cookies in 10 minutes in a messy kitchen compared to women in the same kitchen when it was organized and quiet. Take the time to clean your kitchen—and if you live with kids, share with them the importance of an organized kitchen as well.
Place food strategically.
Even if we're not hungry, when we see food, we often just eat it. Additionally, if we're rushing between two meetings or just multitasking, we often will eat the first thing we see. It's just human nature.
When food is out of our line of sight, it's essentially out of our minds. Hide any tempting foods in your cupboards, in the back of drawers in the refrigerator, or covered in opaque containers. You'll be surprised how quickly we forget about them!
I have a beautiful bowl for fruits and veggies right within arm's length of my kitchen table. Easy-to-eat fruits, like apples and pears, are accessible snacks that can be noshed on readily.
Have your kettle, pots, and pans ready.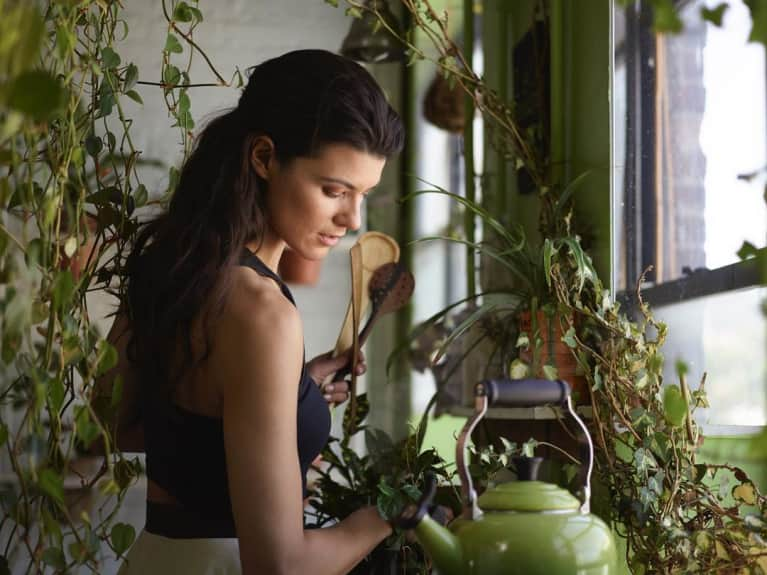 The best reminder that you should be making a healthy meal in the morning are simple kitchen cues you stage the night before. In my kitchen, a kettle is always on the stovetop, the olive oil is within arm's reach, the fruit and veggie bowl is on display, and the pots and pans are within easy grabbing distance. To make cooking even more pleasurable and convenient, I installed a little DIY composting station to the left of my cutting board so that it makes my time in the kitchen that much more efficient.
Ditch the sugary beverages.
If you open up my fridge, you'd be hard-pressed to find any sodas, energy drinks, or even juices. The most elaborate drink will likely be sparkling water or a flask of lemon-mint water. That's all we need to stay hydrated, and considering that Americans on average consume half of their sugar intake from beverages, it's best to steer clear of the sugary stuff.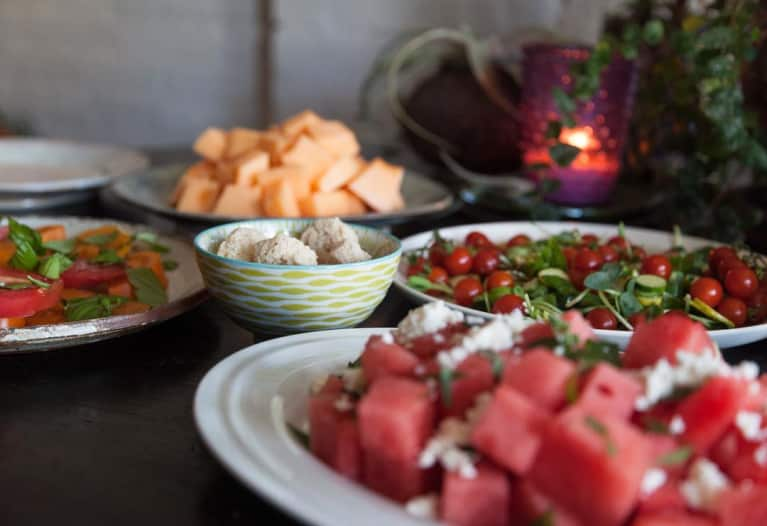 Keep your entertainment elsewhere.
Years ago I got rid of the television in my house because I found it to be such a distraction. When we watch TV, we often just zone out, and when we zone out, we often eat. Make it a point to keep the kitchen a device-free zone, and if at all possible, try to keep eating contained in the kitchen or dining room.