New Study Shows Chilis Make You Live Longer. Here Are Some Delicious Recipes To Spice Up Your Plate
Contributing Food Editor
By Liz Moody
Contributing Food Editor
Liz Moody is a food editor, recipe developer and green smoothie enthusiast. She received her creative writing and psychology degree from The University of California, Berkeley. Moody is the author of two cookbooks: Healthier Together and Glow Pops and the host of the Healthier Together podcast.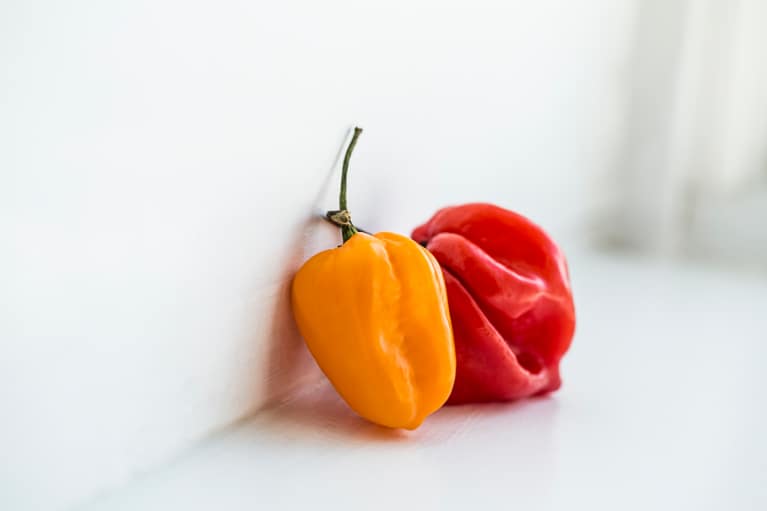 January 18, 2017 — 10:45 AM
Politicians eat them on the campaign trail for immunity, mbg has dubbed them one of the best affordable superfoods, and now, a new study confirms: Chili peppers increase longevity. The study, which looked at 16,179 adults who completed the National Health and Nutrition Examination Survey between 1988 and 1994 and found that, over a period of 19 years, 34 percent of them died—but of the people who consumed red chili peppers, the mortality rate was 12 percent lower, only 22 percent.
While further research will speak to the exact mechanism of action, all signs currently point to capsaicin, the active component of chili peppers that's responsible for what we interpret as their "spicy" flavor. Capsaicin is found in all types of pepper, so if you've got anything from ground cayenne to smoky chipotle sauce to a fresh red chili pepper, you're good to go.
Other Benefits of Capsaicin
We're constantly talking about our love of capsaicin here at mbg, and for good reason. Here are a few of our favorites:
It works by first activating the pain sensors in the body and then dulling them to eliminate pain and can be applied topically in a salve (think lower-back pain) or consumed (for things like headaches).
It's been found in a number of studies to shrink tumors and even protect against prostate cancer. More research is currently being done, but we'll likely see it integrated into cancer treatments in the next few years.
Similar to how menthol activates neuroreceptors that interpret cold, capsaicin makes the brain believe it's feeling mild warmth. Moral of the story? If you're feeling chilly, grab a chili.