Meet The #LadyBoss Who's Revolutionizing The Supplement Industry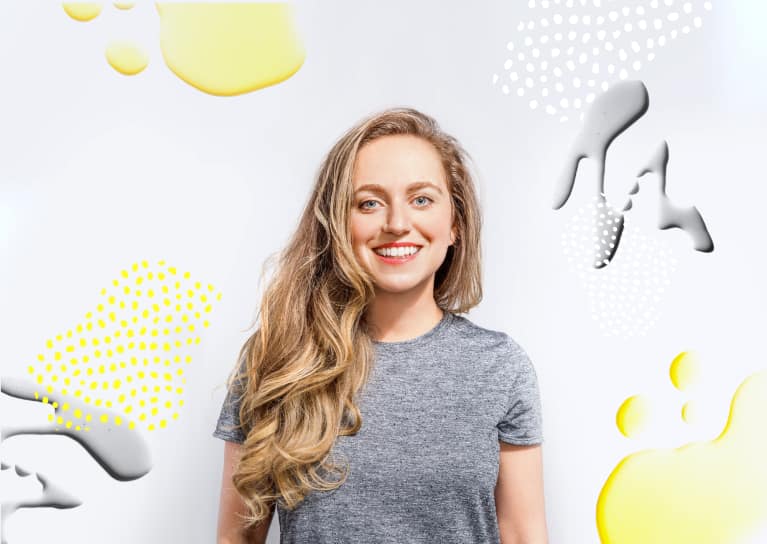 At mindbodygreen, we get to meet the female entrepreneurs who are passionate about making the world a healthier place. In this new series, we're profiling #WellnessWonderWomen who inspire us with vision and dedication—and hopefully inspire you, too.
Take a walk down any vitamin aisle and you'll find an overwhelming display of ingredients and health claims. Kat Schneider is on a mission to clean things up a bit.
Marketed as "The Only Vitamin You Need," her Ritual supplements offer a steady, sustained release of the nine essential nutrients most women are missing. By prioritizing ingredient quality, transparency, and a direct-to-consumer business model, Schneider is serving up a single pill that women can feel great about taking every day.
I spoke to the savvy entrepreneur about how pregnancy influenced her product, what she predicts for the future of the $80 billion supplement industry, and how women can give their bodies exactly what they crave.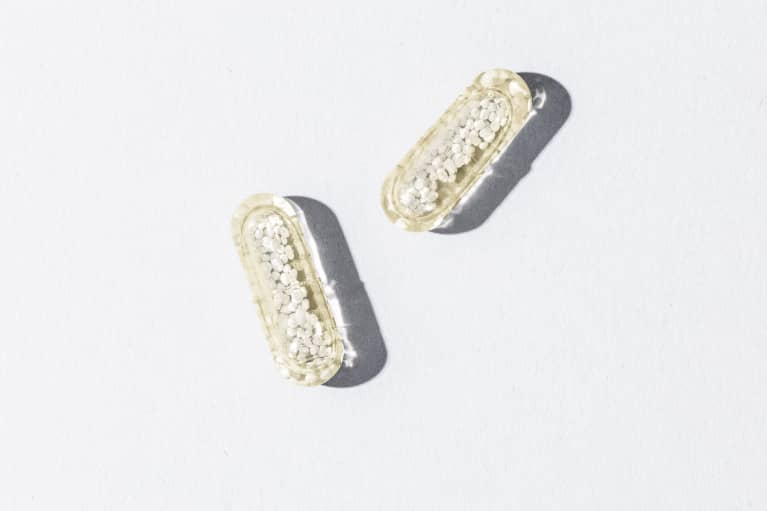 How did pregnancy change the way you think about health?
When I was pregnant, I cared about what I was putting in and on my body more than ever. I got rid of everything in our house that contained questionable ingredients, from my husband's deodorant to our toothpaste and even our milk. I had always assumed the vitamins I was taking every day were good for me, but I soon learned that many leading brands contained the same questionable ingredients I was avoiding throughout my house.
It turns out that all vitamins aren't created equal. What I mean by that is, the forms of nutrients matter. For example, folate and folic acid are actually two very different things. Folic acid is the synthetic form of folate, and over a third of women have a gene variation that keeps them from properly utilizing it. Unfortunately, most prenatal vitamins contain folic acid instead of better forms of folate, like 5MTHF.
What has launching Ritual taught you about the essential nutrients that many women are missing?
Even if you are leading a healthy lifestyle, there are still limits on what you can get from diet alone. Over 90 percent of us aren't getting enough vitamin D, for example, and about 70 percent of us aren't getting enough magnesium or omega-3s.
We also need to make sure our nutrients complement each other. For example, taking enough Vitamin D3, K2 (not K1), magnesium, and boron spares the need for lots of calcium because these essential nutrients work together to improve absorption.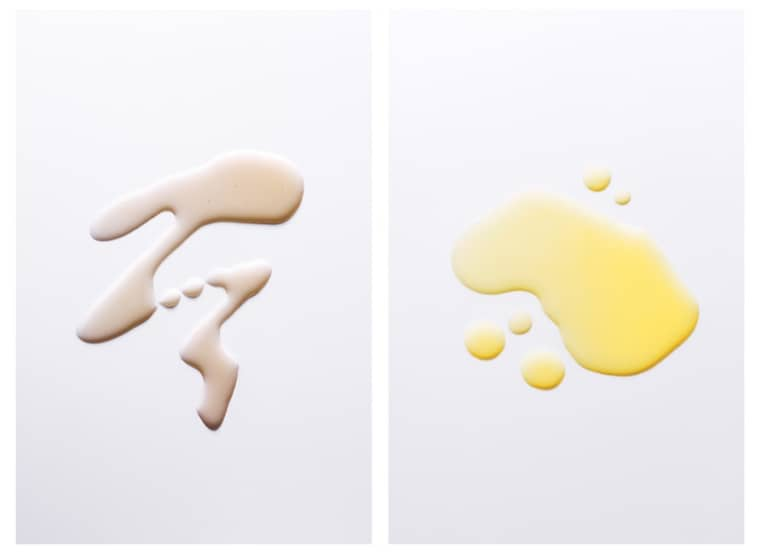 Can you explain this vitamin D deficiency research a bit more?
Studies have looked at the effects of vitamin D when taken before, during, and after pregnancy—on both moms and babies. They've shown that if an expectant mother takes at least 2,000 IU of vitamin D3 per day, she and her baby will both experience better bone and immune health, and the baby's brain development will improve.
Why is it important for you to list the manufacturer of all your ingredients?
Lots of companies talk about transparency, but at Ritual we think the evolution of transparency is traceability. For us, it's a way that we explicitly show our cards. We searched the world for the best ingredients, and we want to show our consumers why we chose the forms of nutrients that we did and what they do in the body. We are super proud of the suppliers we work with, and we have been really excited to share their stories.
We think the vitamins we take deserve the same scrutiny and understanding as the food we eat. It's important to know where your vegetables come from and which chemicals they've come into contact with; the same is true of your pills. So understanding supply chain as a consumer, or at least knowing that it's out there, is really important.
And you worried about how this affects your competitors?
It would be incredible if other companies used the ingredients we are using because that would result in healthier outcomes for everyone. At the end of the day, affecting the health of as many people as possible is what matters the most to me.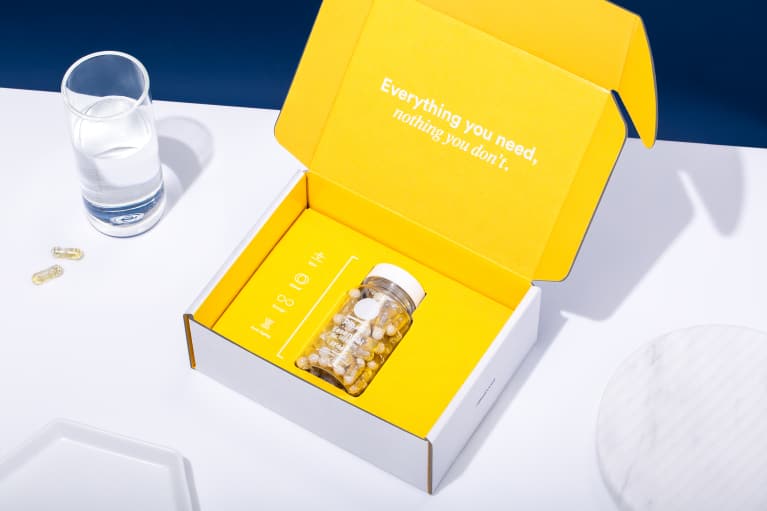 Your packaging is pretty stunning! Do you think presentation is important in the supplement realm?
I think everyone can agree that the experience of buying vitamins is terrible. Whether you're looking online or in stores, you're faced with information overload. With packaging and design, we wanted to cut out that noise, show people the facts, and make this as easy and straightforward as it should be.
We've noticed that consumers were sick of taking multiple vitamins, so we challenged ourselves to encapsulate all of our essential nutrients into one pill. The result is a clear capsule with tiny beadlets that contain ingredients in their original forms. All the fat-soluble nutrients are in oil so the body absorbs them better, while the water-soluble nutrients are in these beadlets. This approach keeps the nutrients that react with each other separated for better stability, so all those ingredients you normally need to get in separate pills can now coexist in one.
How do you manage running a startup and being a mom to a toddler?
Being a new mom has made me a better CEO in lots of ways. Most importantly, it's taught me to manage chaos. Parenthood teaches you how to keep your cool in stressful situations. You learn to make decisions quickly under pressure because you have no choice. The same applies to running a company.
We think vitamins deserve the same scrutiny and understanding as the food we eat.
What does your wellness routine look like these days? How has it changed since you had a baby?
It's changed a lot. Pre-baby, I was really into biohacking and trying every different fitness class on the planet, from vibrating plates to CrossFit boot camps. During my pregnancy, I stopped experimenting with Chinese herbs and Ayurvedic recipes. I became more drawn to simple grain bowls, soups, and salads. I started drinking more water and walking more. Now, I find enjoyment in the basics.
It turns out that when you do simple things like walk more, drink more water, eat nourishing foods, and fill your nutritional gaps with a vitamin, you'll find the energy you're seeking. It's not as exciting as trying to hack your body, but it actually works.
What's your advice for someone looking to turn his or her wellness passion into a business?
I think a lot of people are really "into" wellness, but I don't think they should start a business unless they fundamentally believe they are solving a major problem in the world. They should also feel like they have an unfair advantage of some sort that will help them execute that vision. You should be prepared to live, breathe, and sleep your business. If all of those things make sense, starting your own business out of passion is one of the most rewarding things you will ever do.