A bearer of high blood pressure, cardiovascular disease, and chronic inflammation, stress can wreak havoc on health if left unchecked. (And, let's face it, this year is off to a pretty darn stressful start for most people.) So we reached out to a few of our go-to wellness experts to get a sense of the tension-busting techniques helping them stay at ease. Give some of their advice a try the next time you find yourself on edge, and step into the enchanting world of immediate relaxation.
1. Make a fist.
When I need to distress, I immediately turn to a Kundalini yoga series called "Fists of Anger" and complete that for three minutes. Any frustration I have immediately dissipates with this musical breath series.
—Dana James, nutritional therapist
2. Separate the breath from the body.
In order to de-stress, I focus on the sound of my breath to remind myself I am separate from my body so I shouldn't get swept away in any experience of fear or overwhelm. This taps me more into my soul and less into myself.
—Jill Willard, intuitive healer
3. Get into a flow state.
First, I try to reroot myself with a quick, mindful breathwork session. This can be as simple as repeating the mantra "So Hum" in my mind while reconnecting my breath to my body for 10 inhales and exhales. If I have the luxury of time and space, then I get on my mat (or the ground) and move through a restorative yoga flow. Lastly, I try to remind myself that all stressful moments pass. If I can center my reaction to remember that, all is good and calm.
—Jordan Younger, wellness blogger behind The Balanced Blonde
4. Draw a (salty) bath.
I'm all about a good Epsom salt bath. Even if I have to be on my phone sending emails in the tub, simply being submerged in the warm water helps me take a deep breath and look at the work in a completely different way. It's perfect if I've been on the computer for hours and need a break but really need to keep going to get in bed at a decent hour.
—Kelly LeVeque, holistic nutritionist
5. Ground yourself...literally.
I've found that getting close to nature helps me de-stress. In Chinese medicine, walking barefoot on the grass is said to be relaxing and grounding while leaning on a tree is a healing act in itself.
—Dr. Scott Ling, acupuncturist and TCM practitioner
6. Wash everything away.
If I'm feeling particularly overwhelmed, I take a shower. Water has such great symbolism for washing away our worries, cares, and the dirt of the day. Often I come away with creative solutions to a perceived problem or realize that whatever I was fixating on will likely come out in the wash.
—Phoebe Lapine, chef and food writer behind Feed Me Phoebe
7. Step outside.

When I'm stressed, I get outside to find my inherent state of calm. This reconnection to my roots eases stress and tension in my mind and body and allows me to fully live in the present moment. Walking on the beach or hiking in the mountains soothes my primal need to feel at peace in my environment.
—Kristin Dahl, holistic nutritionist
8. Dance to your favorite tunes.
Once a week, I gather in community to dance with my fellow spiritual journeyers in a routine based on Gabrielle Roth's 5Rhythms ecstatic dance. Over time, I've collected a playlist that helps me move difficult emotions like fear, grief, and anger through my body. When I feel like my nervous system is ramped up in stress response, I say a prayer to surrender the whole thing to the Divine, then I crank up my playlist and let my body move those energies through me. It always works to enliven my body, quiet my mind, and unburden my heart.
—Dr. Lissa Rankin, integrative health practitioner
9. Take a cue from four-legged friends.
I'll take my two dogs (Ashi and Keonah) to the park, sit on the bench, and take in all the innocent playfulness and love. It's become a daily practice for me—and a major perk for my dogs!
—Kathryn Budig, yogi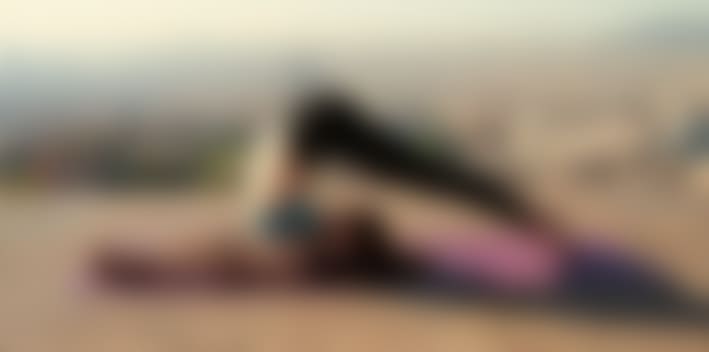 10. Get in a plow pose.
To distress, I first unplug completely from all work-related things—ideas, phone, computer. I take a deep breath, lay on the floor and do a plow pose. Something magical happens when you curl your spine with your feet over your head. It helps me surrender and realize that stress is not worth my precious time.
—Adriana Ayales, herbalist
11. Cleanse your space.
When I am feeling stressed and anxious, I create a space of stillness wherever I am. I'll diffuse or apply some calming essential oils (rosemary and bergamot are my favorites), get outside if I can (or just pull my succulents closer), smudge my surroundings with sage or Palo Santo, and remind myself to let go of any inner resistance that is fueling my stress.
—William Cole, functional medicine expert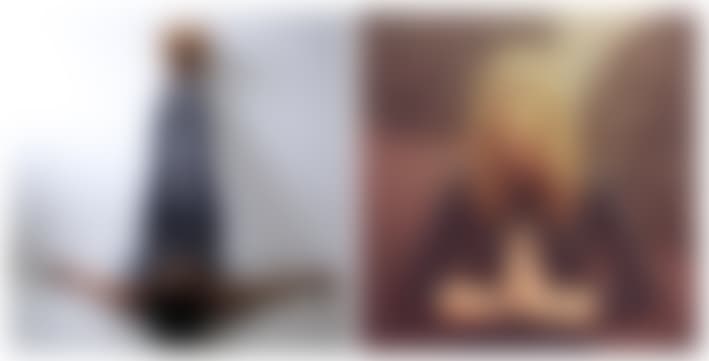 12. Complete a mirror gazing ritual.
My quickest technique for combating stress is to pause and smell the roses, literally: I take a therapeutic essential oil blend, breathe in the fragrance, and look in the mirror, taking a moment to really see my own eyes, greet myself, and meet myself. Then, after a deep breath in and deep breath out, I'll speak whatever mantra I need to hear most in that moment.
—Fern Olivia, thyroid expert
13. Stretch it out.
My favorite way to quickly de-stress is to stretch. The tension from sitting in front of a computer all day often settles in my hips, leading to a tight psoas muscle—one of the major hip flexors. To combat this stiffness, I do a hip opener stretch by putting my ankle on top of a bent knee while sitting in a chair. Then, I slowly bend forward and hold that position for 10 seconds before switching to the other side. Doing this every one to two hours helps me de-stress on days I don't have time to take a short walk outside between patients.
—Dr. Tiffany Lester, medical director of Parsley Health SF
14. Help someone who needs it.
As a daily meditator, sitting with my eyes closed 20 minutes twice a day is my main de-stressing activity. But if I have a particularly challenging day and I want to do something extra, I'll complete hill sprints, practice some deep breathing, or complete a random act of kindness. Helping someone or giving a compliment can lift us out of a stressful funk and drop us back into the moment where we're appreciative of where we are and what we have.
—Light Watkins, meditation expert and founder of The Shine
15. Breathe in, breathe out.
One of my go-to practices when I'm feeling stressed is to breathe deeply in through my nose and exhale out of my mouth. This is a great technique to ground the nervous system and calm a racing mind.
—Ashley Neese, breathwork expert