7 Things You Need To Know Today (January 12)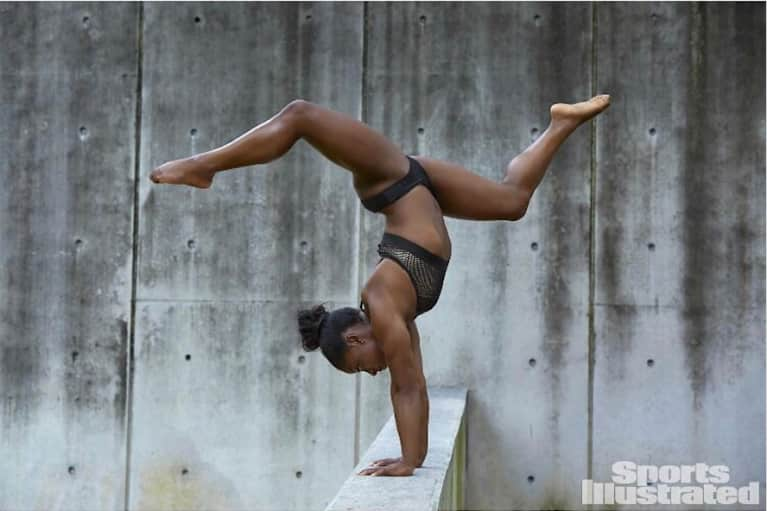 1. Last year's Ronda Rousey cover was a tough act to follow, but SI may have done it.
Gold-medal-winning U.S. women's gymnasts Simone Biles and Aly Raisman just announced they will be part of Sports Illustrated's 2017 swimsuit edition. We love seeing strong, athletic, diverse women in the classic annual spread. (Sports Illustrated)
2. New projects aim to make elephants happier. Basically everyone in the world applauds.
In one of the first comprehensive data-tracking initiatives for animals in captivity, a Fresno zoo has begun monitoring elephants' steps, collecting blood and fecal samples, and watching hours of video to help deduce the best conditions for the animals to thrive. This could be the beginning of using technology to make zoos much more humane, with several participating elephants already losing thousands (yes, thousands) of pounds of excess weight and showing marked signs of increased happiness. That certainly puts some pep in our step. (NPR)
3. Yep, using Google Maps does mess with your sense of direction (but it's reversible).
Research suggests that the digital tools we use to get around really are changing our brains. One study, for example, found that hikers who used GPS had a harder time recalling their route than those who had used regular paper maps. The good news, is that there is a way to strengthen your innate sense of direction, no matter how much time you've spent walking around with your nose nearly touching your phone. The bad news is that it looks a lot like giving up something you love. To get yourself back to baseline, it's best to go cold turkey. (Science of Us)
Researchers at the University of Montreal found that musicians have faster reaction times to sensory stimuli than non-musicians. Lead researcher Simon Landry is hoping to be able to apply the findings to treatments to help combat the inevitable slowing of reaction time that comes with age. (Science Daily)
5. Swear a lot? That might actually be a good thing.
According to a new study, there may be a correlation between swearing and honesty. In other words, you can count on that friend of yours who drops an abundance of F-bombs to tell the whole truth and nothing but the truth. (Medical Daily)
6. There's (another) reason to be mindful of red meat consumption.
A new study says that men who eat a diet high in red meat have a higher chance of developing diverticulitis—an inflammatory condition that affects the colon and causes a plethora of unpleasant symptoms. (U.S. News)
7. Goat yoga has a 900-person waiting list in Oregon.
We mentioned it in September and now it's true: Goat yoga is more than a thing, it's a trend, and many, many people want in. We're kind of obsessed with goats and very excited that this trend is taking off. We hope it comes to Brooklyn next! (The Oregonian)