Simple, Stress-Free & Cozy AF: Your Guide To The Modern Dinner Party
Contributing Food Editor
By Liz Moody
Contributing Food Editor
Liz Moody is a food editor, recipe developer and green smoothie enthusiast. She received her creative writing and psychology degree from The University of California, Berkeley. Moody is the author of two cookbooks: Healthier Together and Glow Pops and the host of the Healthier Together podcast.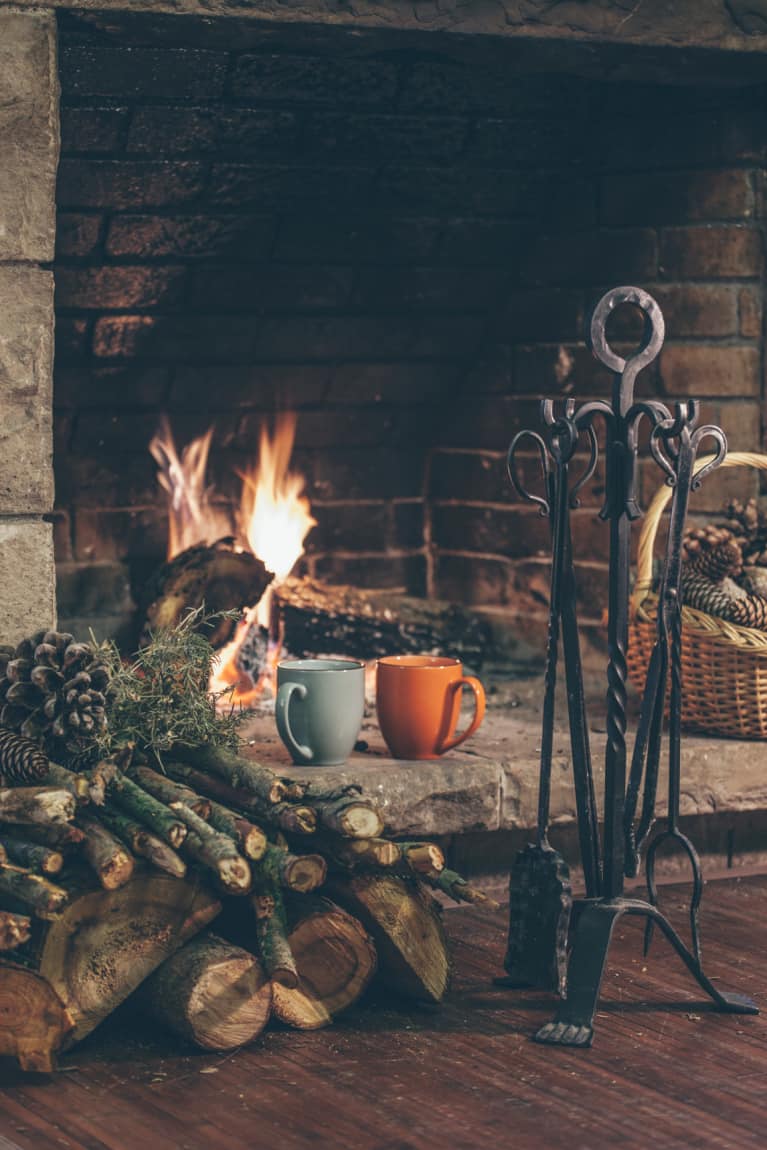 Our editors have independently chosen the products listed on this page. If you purchase something mentioned in this article, we may
earn a small commission
.
The concept of hygge—pronounced "hoo-gah"—has pervaded the public consciousness, and for good reason. Who wouldn't gravitate toward something that means "a quality of coziness and comfortable conviviality that engenders a feeling of contentment or well-being"? You know that feeling of putting on fluffy socks and curling up with a good blanket and a good book in front of a roaring fire? That's hygge.
Denmark, where hygge hails from, is consistently ranked in the top 10 of happiness studies, despite experiencing much longer, harsher, and darker winters than most of the United States. So why not steal some of their secrets and host your own hygge dinner party, in the spirit of keeping winter SADness at bay?
Invite over your favorite friends and follow these tips on how to have the ultimate cozy evening:
"Danes prefer smaller circles of friends when they are looking for hygge," says hygge expert Meik Wiking. While you still can have a great party with more people (or, as Meik says, a "hyggelig" time), he recommends keeping it to four to six people. That way, you won't feel like you're running around, having to entertain (a feeling that is the opposite of hygge).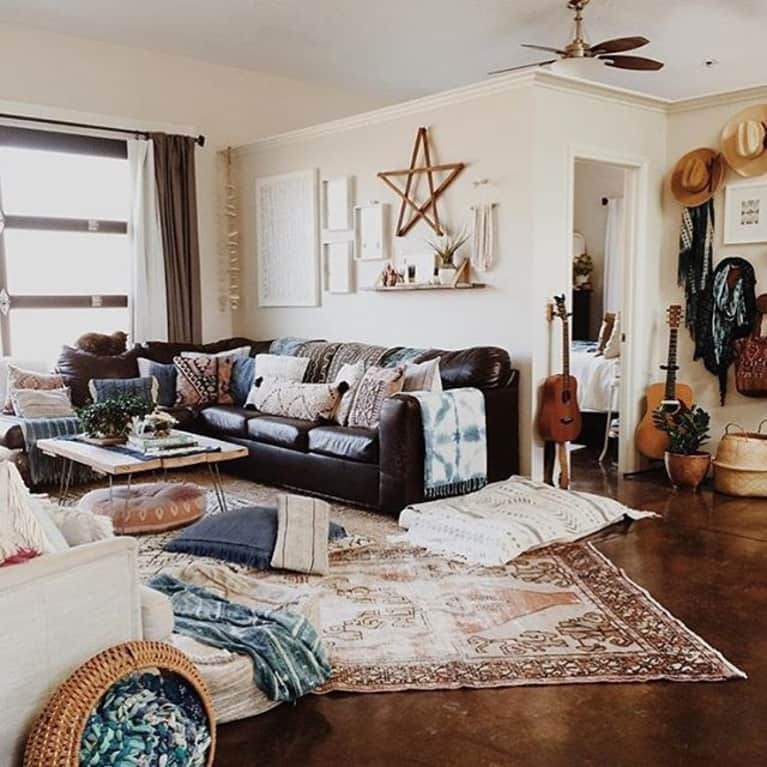 2. Make your house as soft and warm as possible.
While you can simply light a few candles for the dinner table and crank up the heat, we're big fans of skipping the table altogether and moving the couches out of the way to spread a blanket on the floor in the living room. Layer on other blankets and throw pillows until your living room feels like a big, inviting bed. Eating at an indoor picnic with snow falling gently outside? Sounds pretty magical to us.
Eliminate any stress of having the dinner party by asking guests to bring a healthy comfort-food favorite, or, even better, pick out a dish, assign out ingredients, and have everyone cook together. It'll make you feel closer to your friends, which is the ultimate feeling of hygge.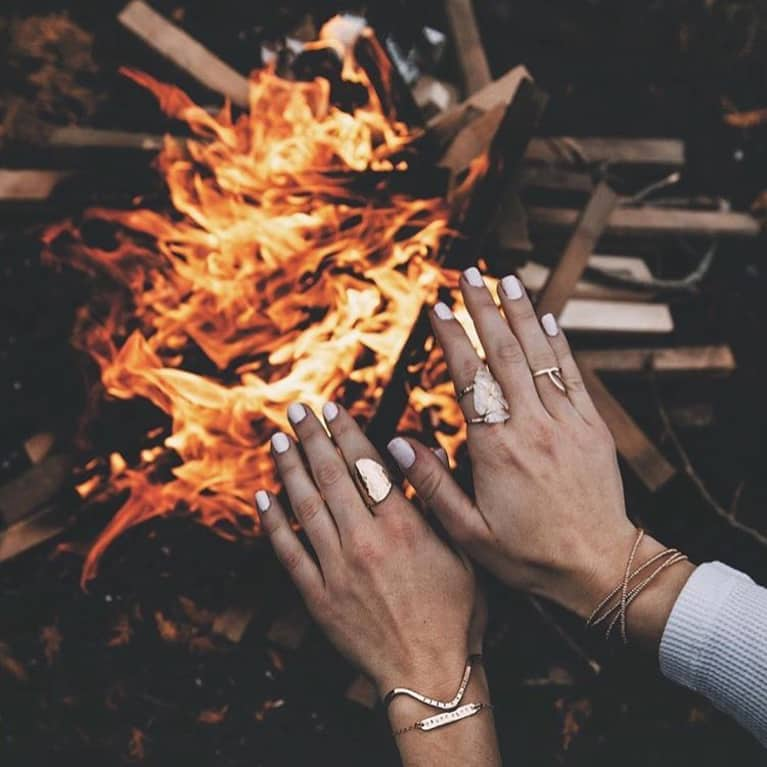 "There is no faster way to get hygge than to light a few candles," says Meik. Spread nontoxic soy or beeswax candles around your house, and light a fire if you're lucky enough to have a fireplace (and hear all of us New Yorkers sigh with envy). If you're not, cue up a yule log on YouTube (some play for hours)—you'll swear you can feel the warmth.
Try this: These nontoxic beeswax candles will not only cast a beautiful warm light on your place, but they'll purify the air while doing it!
5. Play that hygge music (white boy).
Play that hygge music right! If you're not a James Brown fan (or even if you are), make sure your soundtrack puts a comfortable smile on your face. This is probably not the best night to break out heavy metal or the newest bump-and-grind pop hits. Rather, soft, inviting music that's soothing to your soul.
Try this: A hygge playlist that will last the whole night long
Ask your guests to wear fuzzy socks and comfortable clothing, and invite them to take off their shoes when they arrive. You want them to feel like their clothing is hugging them, cradling them in warmth (also stretchy pants make it much easier to partake in a floor picnic).
Try this: Want to give your guests a take-home treat they'll treasure? Hand out these thick, soft, winter-themed socks when they come in.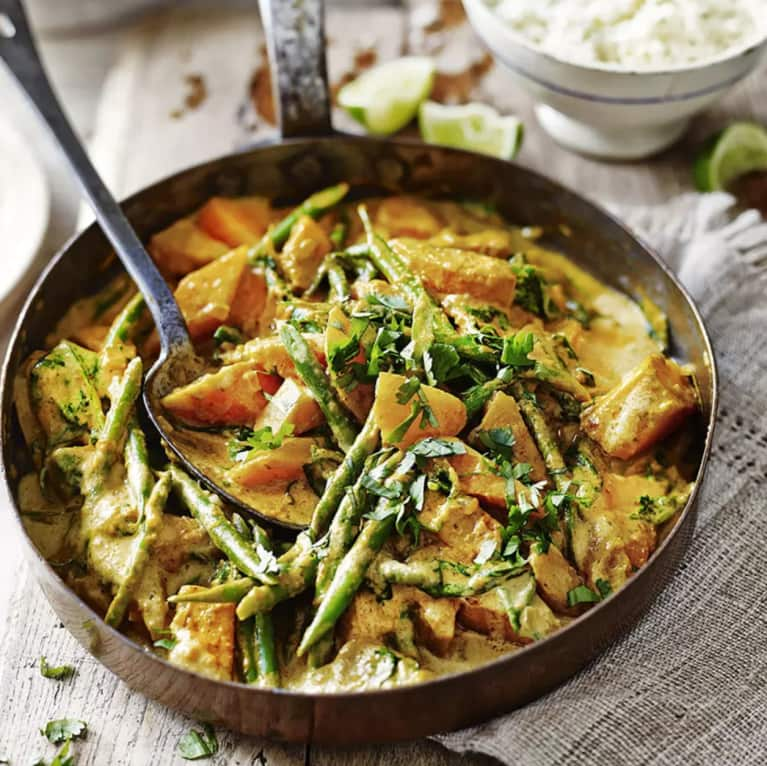 "Champagne and oysters may be many things," says Meik, "but hygge is not one of them. Hygge is humble and slow. Make the menu rustic and simple over posh and pretentious." Think about what food makes you feel warm and cozy and what's fun to cook with your friends (see step 2). We love soups, stews, and hearty dishes like mac & cheese. Finger food is also fun. You could try breakfast for dinner (pancakes, anyone?) or embrace the theme full-on with a Danish-inspired dinner. Just make sure whatever you create makes you feel warm and wonderful inside.
Try this: Vegetable-Packed Vegan Curry, Kale Pasta With Turmeric Parmesan, Roasted Root Vegetables With Sage Butter, Grounding Lentil Soup
Is there anything cozier or more hyggelig than that warm-from-within feeling that sipping a hot drink gives you? Our Ayurvedic experts recommend warm drinks in the winter for digestion, but we just love them because they feel good. If you do want cocktails, you can spike your warm drink with some rum, vodka, or whiskey—or you can just sip them as is, basking in the mood-altering effects of hygge.
Try this: Calming Hot Chocolate, Warm Cardamom, Vanilla, and Honey Milk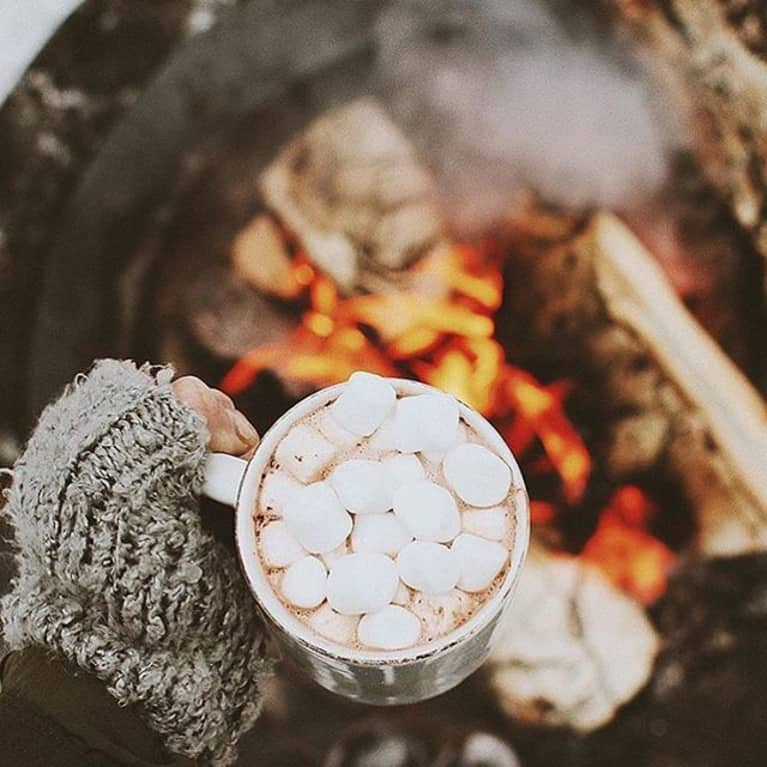 This is not a dinner party where you stress out about your guests' happiness or your impeccable hosting duties. Kick back, relax, and enjoy the food, friends, and cozy atmosphere, and have a hyggelig time!