The Biggest Star Of Sundance? The Environment
Former mbg Deputy Editor
By Elizabeth Inglese
Former mbg Deputy Editor
Elizabeth Inglese is a writer living in San Fransisco, California. She earned her bachelor's in english literature and cultures from Brown University and her master's in writing from The University of Southern California. She's the former Deputy Editor of mbg, and has also worked for Vogue, Architectural Digest, Bon Appetit, and Good Magazine covering food, health, and culture.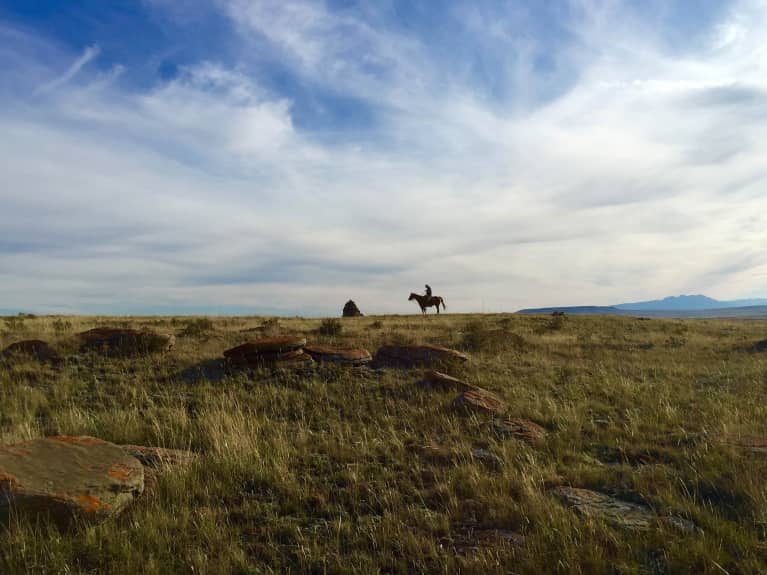 The 33rd Sundance Film Festival kicked off last night with An Inconvenient Sequel, Al Gore's follow-up to the Oscar-winning An Inconvenient Truth, setting the tone for a festival with a clear climate-change throughline. Opening the day before President-Elect Trump's inauguration, this year's festival, and its lineup of environmental films, hold a political significance few could have predicted. Jeff Skoll, chairman and founder of Participant Media, who produced Gore's films, told the Hollywood Reporter, "We had no idea that the administration would change. We could not have painted a time frame when this film could have been more important."
An Inconvenient Sequel, and many similarly themed documentaries, features, and shorts shown this year, stood in defiance of climate-change denials. They present climate change from the vantage point of the Montana Rockies, the Mexico City sewers, a Chinese recycling factory, and the plains of Africa.
Check in with your local theaters to see when one of these films is coming to a screen near you.
From Sundance.org:
Chasing Coral / U.S.A. (Director: Jeff Orlowski): Coral reefs around the world are vanishing at an unprecedented rate. A team of divers, photographers, and scientists set out on a thrilling ocean adventure to discover why and to reveal the underwater mystery to the world. World Premiere. (U.S. Documentary)
The Diver / Mexico (Director: Esteban Arrangoiz): Julio César Cu Cámara is the chief diver in the Mexico City sewer system. His job is to repair pumps and dislodge garbage that flows into the gutters to maintain the circulation of sewage waters. (Short Films)
Look and See: A Portrait of Wendell Berry / U.S.A. (Directors: Laura Dunn, Jef Sewell): This cinematic portrait of the changing landscapes and shifting values of rural America in the era of industrial agriculture is seen through the mind's eye of farmer and writer Wendell Berry. (Spotlight)
Melting Ice / U.S.A. (Lead Artist: Danfung Dennis): We take viewers on a transcendent exploration of the devastating consequences of climate change on Greenland's ice sheet. Stand under collapsing glaciers, next to raging rivers of ice melt, and witness rising sea levels—all visceral warnings of our planet's future. (New Frontier: Virtual Reality)
Plastic China / China (Director: Jiu-liang Wang): Yi-Jie, an 11-year-old girl, works alongside her parents in a recycling facility while dreaming of attending school. Kun, the facility's ambitious foreman, dreams of a better life. Through the eyes and hands of those who handle its refuse comes an examination of global consumption and culture. International Premiere. (World Documentary)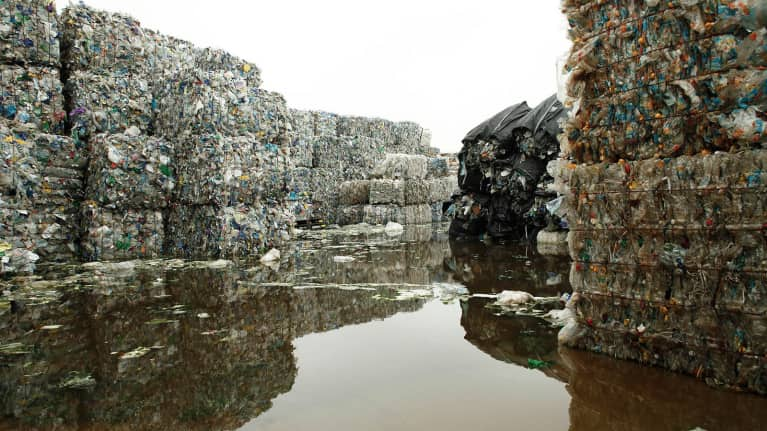 Rancher, Farmer, Fisherman / U.S.A. (Directors: Susan Froemke, John Hoffman, Beth Aala): From the Montana Rockies to the wheat fields of Kansas and the Gulf of Mexico, families who work the land and sea are crossing political divides to find unexpected ways to protect the natural resources vital to their livelihoods. These are the new heroes of conservation, deep in America's heartland. World Premiere. (Documentary Premieres)
RISE / Canada (Director and screenwriter: Michelle Latimer): This vibrant and immersive documentary series explores the front lines of indigenous resistance. Episodes Apache Stronghold, Sacred Water, and Red Power examine factors that threaten indigenous liberation in the 21st century. A series of contrasts, this series is both a condemnation of colonialism and a celebration of indigenous peoples. Continuing Sundance Institute's ongoing commitment to presenting bold stories from within the Native American and Indigenous communities, we are proud to debut three episodes: Apache Stronghold, Sacred Water, and Red Power, followed by an extended Q&A. World Premiere. (Special Events)
Tree / U.S.A. (Lead Artists: Milica Zec, Winslow Porter, Key Collaborators: Aleksandar Protic, Jacob Kudsk Steensen): This virtual experience transforms you into a rain forest tree. With your arms as the branches and body as the trunk, you experience the tree's growth from a seedling to its fullest form and witness its fate firsthand. (New Frontier: Virtual Reality)
Trophy / U.S.A. (Director: Shaul Schwarz, Co-Director: Christina Clusiau): This in-depth look into the powerhouse industries of big-game hunting, breeding, and wildlife conservation in the United States and Africa unravels the complex consequences of treating animals as commodities. World Premiere. (U.S. Documentary)
Visions of an Island / U.S.A. (Director: Sky Hopinka): Indigenous and foreign presences coexist on an Alaskan island in the center of the Bering Sea. (Short Films)
Water & Power: A California Heist / U.S.A. (Director: Marina Zenovich): In California's convoluted water system, notorious water barons find ways to structure a state-engineered system to their own advantage. This examination into their centers of power shows small farmers and everyday citizens facing drought and a new, debilitating groundwater crisis. World Premiere. (U.S. Documentary)