How Food Helped Me Heal From A Debilitating Chronic Disease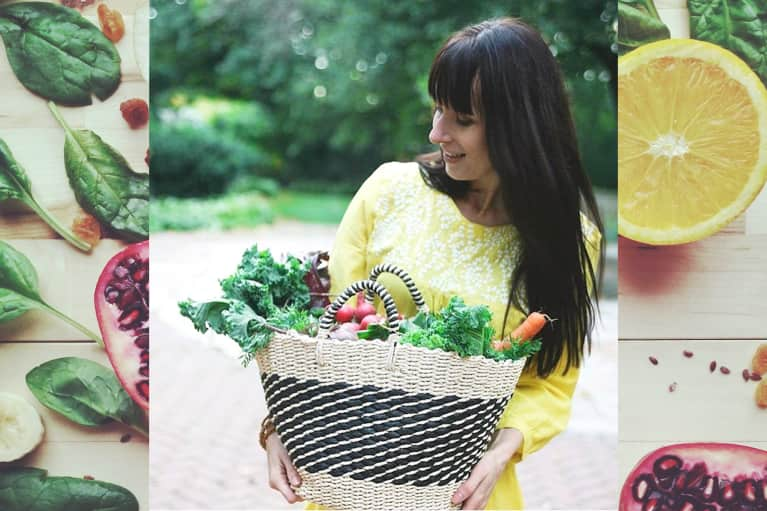 About nine years ago, when my daughter was 4 months old, I started suffering from mysterious symptoms.
I had difficulty breathing, chewing foods, and swallowing. I could barely form words and my speech was slurred and barely audible at times. I wasn't able to even fake a smile.
My limbs were also starting to get weak. One day, I was lifting my infant daughter out of her crib; my knees went so weak that I fell to the hard wooden floor with her still in my arms. She landed on my chest and was unhurt, but my head was smashed and bleeding. It was the scariest feeling I've ever had—not being able to trust my own body, not being able to hold my own baby. I couldn't manage with simple tasks, like brushing my teeth, holding a mug of tea or walking, and I needed help in getting up from a seated position.
I entered a dark phase of my life, imprisoning myself in my own home, afraid to leave the safety of my own misery. I spiraled into suicidal thoughts. Where had my life gone? Where were my dreams of new motherhood, of laughing and playing with my new baby?
It wasn't till 16 months later that I was finally diagnosed with a rare neuromuscular autoimmune illness that medically has no cure: Myasthenia Gravis.
I was already on a myriad of antidepressants, anti-anxiety, and insomnia pills, but after my diagnosis, I added steroids and immunosuppressants to the mix. But no matter what I did, I kept getting worse.
At some point, completely fed up, I realized if I wanted to improve my health, I'd have to do it on my own.
Slowly, I began to transition in my life, first through acceptance, then love for myself. I started to listen to my body and look at my lifestyle as a whole. I also got really curious in my health (or lack thereof) and began to research my condition. MG is a neuromuscular autoimmune disease and the word "immune" stuck out to me. I'd heard about the immune system before, of course, and wanted to know more.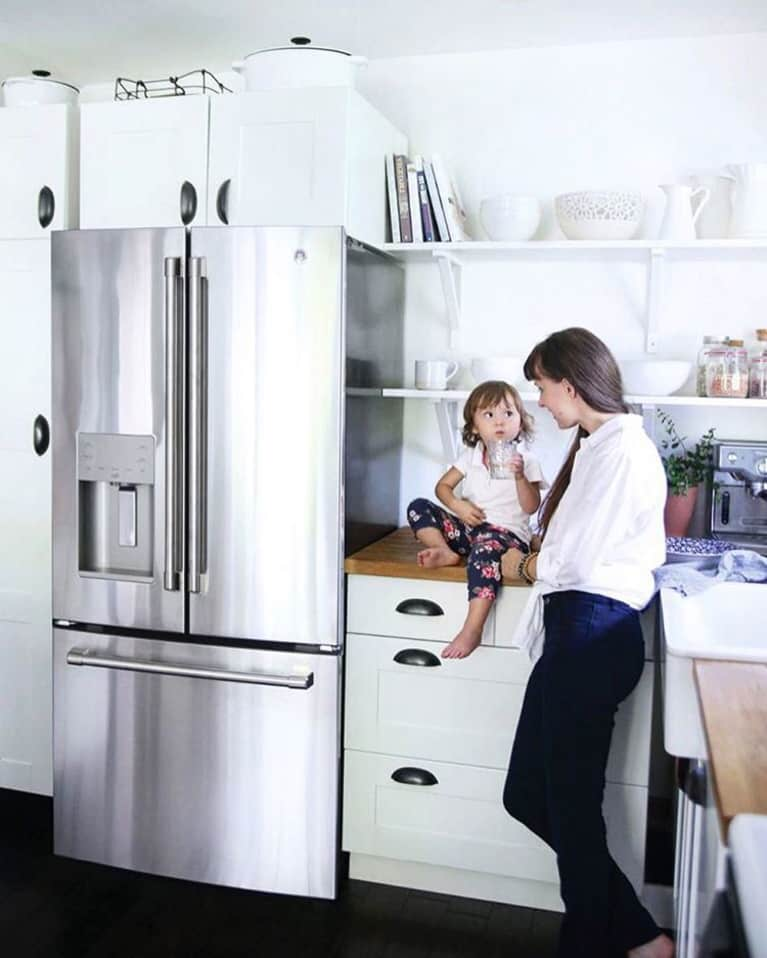 When I read about the immune system for a bit, I learned that 80 percent of the immune system was in the gut. I thought "that's where the food I eat goes" and just like that, a lightbulb went on over my head. It was the food I was eating that was making me sick!
I started to remove the obvious foods: processed foods, sugar, white flour, artificial flavoring, artificial coloring, and sulphates. I began to read every label, and started with elimination diets, removing eggs, dairy, wheat, gluten, and sugar for two weeks, tracking how I felt throughout. I learned that I had some food intolerances to these foods and they really affected my symptoms. When I eliminated them, I felt a bit better. But it was so hard—I kept focusing on what I was giving up. Food is so emotional, and I'd get connected to the foods I was eating, even if I knew they weren't good for me.
This was definitely not overnight success. It took me years to slowly improve, and it was usually two steps back and one step forward, but I kept going. As I started getting stronger physically and emotionally, life started to be more positive and fun again.
I now see my disease as a blessing in disguise.
I just wish I had tuned into my body early on and really listened to it before I became ill. Going back to my 20s, I realized that I had a lot of stress in my life, and this resulted in chronic anxiety, insomnia, and panic attacks. I also developed bad eating habits; I often skipped meals and didn't pay close attention to making sure I got proper nutrition throughout the day. Had I listened to my body's early cries for help and made some changes to improve my health and lifestyle this devastating illness probably wouldn't have happened. Food is now literally my medicine, but it's fun (definitely not boring) and I always leave room for dessert!
I've tapped into an incredible rainbow-colored world of healthier, unprocessed, organic, plant-empowered foods that are good for your health and well-being. I eat about 90 percent vegan whole foods, which include lots of beans, lentils, a bit of tofu, and dairy-free milks. For the other 10 percent, I eat honey, butter, or ghee, and I eat about two servings of fish a week. This includes only wild-caught small fish such as salmon, certain white fishes like haddock, and some shellfish (I rarely eat tuna or other large fish as they are high in mercury). I prefer to eat low-glycemic grains such as brown rice, quinoa, buckwheat, and oats and sometimes ancient grains such as spelt and rye. These two are the only glutinous grains I eat, usually in home-baked sourdough bread.
I don't eat any refined sugars, instead looking for low-glycemic sweeteners such as coconut palm sugar, maple syrup, and honey. Beyond eating low-sugar desserts, I always try to incorporate protein in them. When you incorporate protein (in the form of nuts for example), you feel fuller and happier with less.
Now I can happily say that my life is back to normal and I'm probably healthier and happier than I was in my 20s. I have great energy throughout the day, no mood swings, no anxiety or issues with insomnia. I also work out on a regular basis and really have a fully active lifestyle and I go for long walks or runs with my puppy on a daily basis.
At my recent check-up a couple of weeks ago, my doctor was baffled at seeing me so vibrantly health and happy! And best of all, I can now hold two my daughters in my arms without worry—something I never thought I'd do again.