Feng Shui Your Beach Day!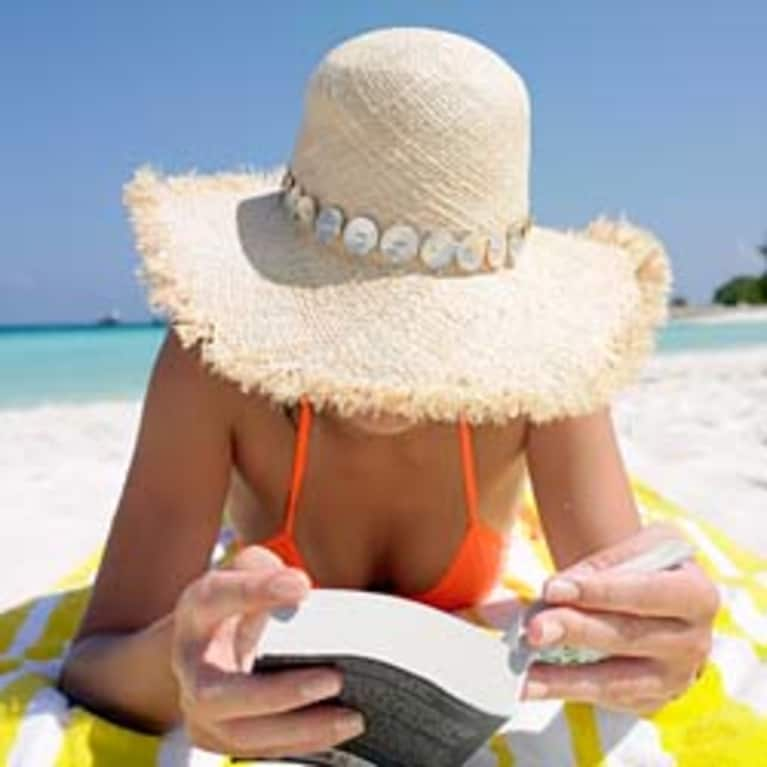 Summer is upon us and there's nothing like a relaxing day at the beach! The natural elements at the seaside can relax and energize you in many ways. In feng shui, the sun is the symbol for health and is the giver of life. Allow the sun to rejuvenate you while making sure you wear appropriate sun protection. The natural energies at the beach affect you in the following positive ways:
The sun's energy is strong. If you are feeling tired, position your chair or blanket to face the sun. If you need more calming energy, face away from the sun so the energy and heat will be less intense.
The energy of the sand and earth are very grounding. Laying in the sand can calm your nerves and is a perfect place to meditate or visualize yourself as healthy and happy. Imagine any stress energy you feel going into the sand. Before you leave, send a blessing of healing toward the earth.
The wind can affect your nervous system in different ways. If the wind is calm, you'll feel relaxed however if it's a very windy day, it might create some irritation in your nervous system. Check the weather so you can find a beach with some shelter in case the wind gets too strong.
The salt water in the ocean is very healing. As the waves crash on the sand, they give off negative ions which have health benefits ranging from improved circulation to happier moods. When you take a walk on the ocean's edge, it will get your blood circulating and make you feel happier. In addition, the salty water is also a stress-reliever. Taking a swim in the ocean for twenty minutes can dissolve stress and boost your overall energy. Just taking in the ocean view creates a feeling of expansion and opens your mind to new ideas. Views of the coastline with mountains in the distance give you a feeling of stability while looking straight up into the sky can offer your mind a respite and allow your thoughts to quiet down.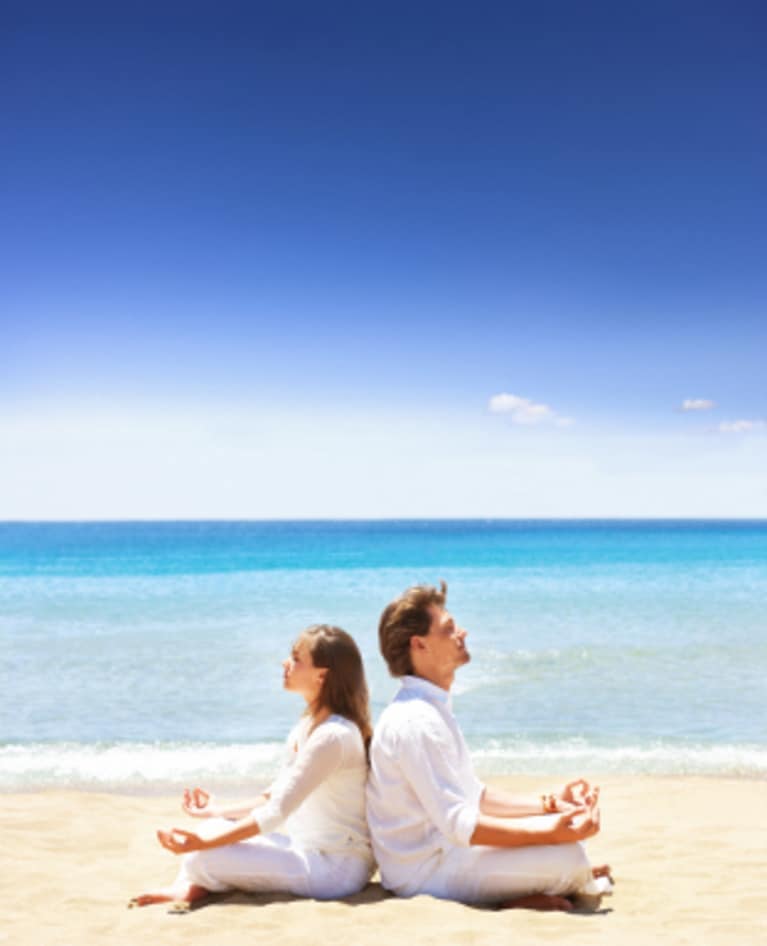 Now that you know how the natural elements affect you, it's time to decide what kind of beach day you need. Do you want to rest, play, be social or be alone? Below are some tips on creating the perfect feng shui'd beach day:
Relaxing Beach Experience - If you need to ramp down from a stressful week at work, be quiet with your thoughts, breathe deeply, meditate or listen to the ocean, find a secluded beach. To promote relaxation, bring a beach towel or blanket with calming colors such as blue, purple, lavender and green. Bring a feel good book or magazine, an iPod with mellow music, loads of water, a beach umbrella to shield you from excess sun, a picnic of healthy foods and envision any stress draining out of your body into the sand. If you want a feeling of protection and safety, find a beach cove where large rocks are situated behind you.
Romantic Beach Experience - If you are spending the day with your romantic partner, bring a peach colored blanket. Peach opens the heart. Your picnic can have your favorite foods with romantic memories. Strawberries and watermelon with their red hues invite passion.  They are also great to feed one another. Bring a book you both love and read it out loud to each other. Play your favorite music on your Ipod and put one earphone in each of your ears. Take a romantic stroll by the water's edge and be grateful for all you have.
Social Beach Experience - If you have your family in tow, look for a beach with activities or a family picnic area. You might even consider a public beach club with sand-castle contests, a café and kayaks to rent. To give everyone a boost of energy, bring towels and umbrellas in red, yellow and orange. For the socially minded, you can pack beach games like smash ball or a Frisbee and invite others to join you. Have fun by doing yoga, boogie boarding or body surfing together. Bring more than enough food, perhaps a large fruit salad and again offer to other beach goers. Another fun way to interact with people is to build a sandcastle. From a feng shui perspective, you can build a castle that represents the kind of life you envision for yourself.