How Your Gut Bacteria Could Be Sabotaging Your Weight Loss Efforts + What You Can Do About It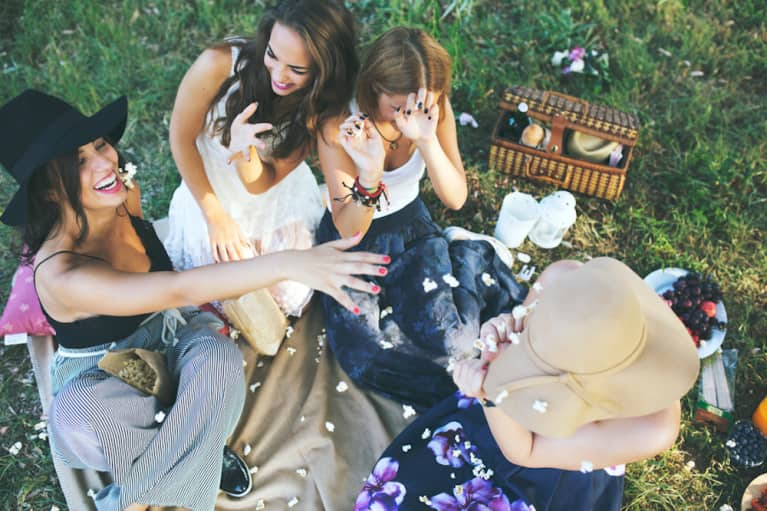 January 10, 2017 — 17:03 PM
If you've ever been frustrated by lackluster results from making important lifestyle and dietary changes, this is for you. New research reveals that our gut bacteria may determine the kind of results we get from dietary changes.
Yes, the bacteria that live in and around you could be stopping you from losing weight.
In this study, published in Cell Host & Microbe, a group of researchers took fecal samples from human participants who followed either a calorie-restricted diet full of plant foods (CRON) or an unrestricted (high in refined carbohydrates and unhealthy fats) American diet (AMER) and found that humans following a CRON diet had a much more diverse gut microbial community. And this is important, since low bacterial diversity has been linked to diseases like atherosclerosis.
They then colonized the guts of mice with either the AMER or CRON bacterial communities and found that the mice with the AMER microbiome had a weak response to being put on a nutrient-dense, healthier diet. This reveals that something about the microbiome resulting from the typical American diet decreases bacterial diversity and makes it more difficult to reap the benefits of positive lifestyle change. Dr. Douglas Toal, a clinical microbiologist and mbg contributor explains, "This study shows that gut microbiota composition plays of major role in deciding whether or not someone will be able to lose weight on a diet." We know, that just doesn't seem fair!
But don't worry—it's fixable. Here's what you can do.
The same researchers then set out to determine which bacteria were causing (or hindering) the beneficial effects of adopting a healthier diet. They put AMER mice and CRON mice in the same cage and after some time, results showed that specific bacteria from the CRON microbiome made their way into the guts of the AMER mice.
This happened because mice eat feces—gross, we know. But by consuming each other's droppings, the AMER mice were able to directly reinoculate their guts with new and more diverse bacteria. And when this happened, the benefits of switching to a healthier diet were markedly improved.
What does it mean for your weight loss efforts?
These findings are especially significant when it comes to nutritional therapy; because a person's microbiome could greatly determine the effects of adopting a new diet. If a person has limited bacterial diversity from eating a high calorie/low-nutrient American diet, they might not see the same benefits as someone with a more diverse microbiome.
According to Dr. Toal, the best things we can do is continue to practice healthy dietary habits to slowly inoculate our guts with more beneficial bacteria.
Another reason to care about our gut health in 2017, this study is just one piece of the growing evidence that the bacteria that live in, on, and around us are key to our overall health and happiness.