Energizing Dairy-Free Matcha Overnight Oats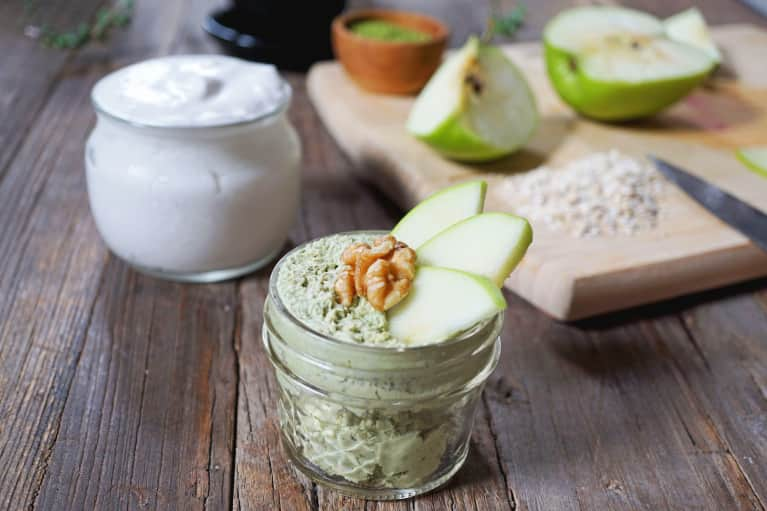 Addicted to matcha? I feel ya. This recipe helps you get your breakfast, energizing morning drink, and a hefty dose of antioxidants all in one.
Soaking your oats releases minerals and enzymes, increasing their nutritional value and making them more easily digestible. It also makes them fluffier and thicker than the standard cooked version. These oats are all zesty, fiber-packed, and delicious, with the matcha (of course!) and the addition of skin-nourishing lemon zest, brain-boosting walnuts, and probiotic-rich coconut yogurt.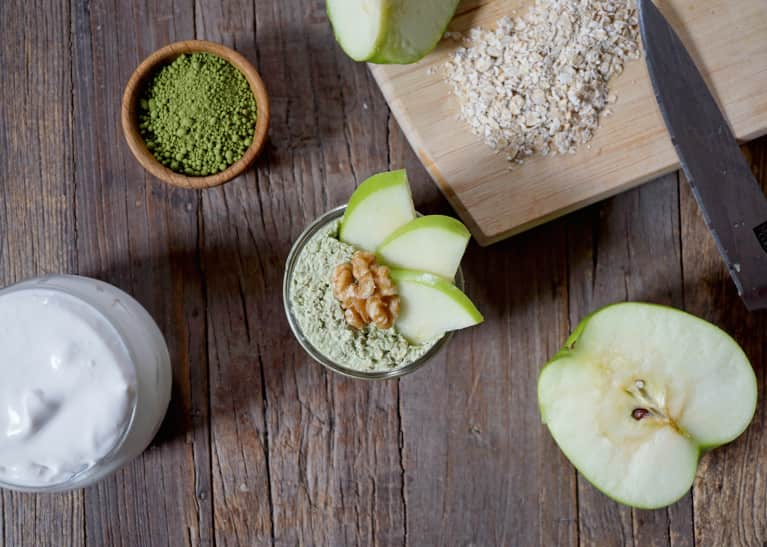 ½ cup quick-rolled oats
½ cup coconut yogurt
¼ cup filtered water
1 teaspoon matcha tea
¼ green apple, grated
1 tablespoon chopped walnuts
¼ teaspoon chopped lemon zest
1 chopped date (optional sweetener)
Mix all ingredients well with a fork (or in a processor for a creamy consistent texture).
Refrigerate for at least 4 hours to overnight.
Serve in a bowl with your favorite toppings, warm it up in a pot, or bring it to the office in a glass jar.