Science Explains The Real Reasons For Faking Orgasms
mbg Health Contributor
By Gretchen Lidicker, M.S.
mbg Health Contributor
Gretchen Lidicker earned her master's degree in physiology with a focus on alternative medicine from Georgetown University. She is the author of "CBD Oil Everyday Secrets" and "Magnesium Everyday Secrets."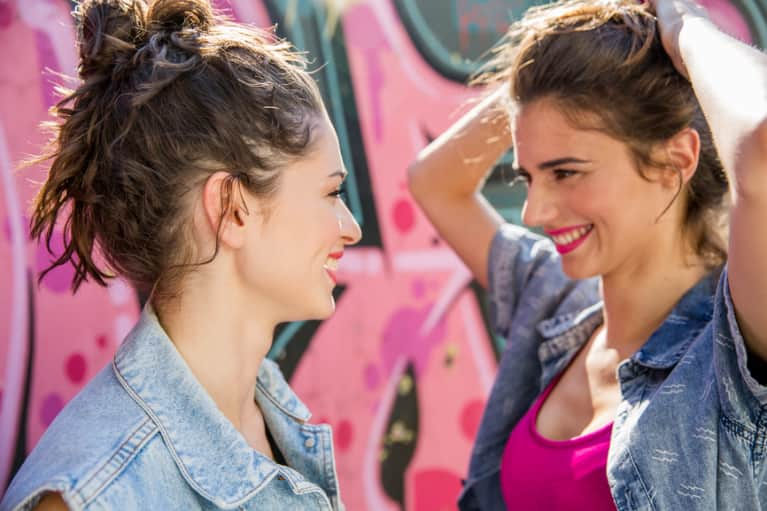 Ever feel like health news is too overwhelming, fast-paced, or hard to decipher? Us too. Here, we filter through the latest in integrative health, wellness trends, and nutrition advice, reporting on the most exciting and meaningful breakthroughs. We'll tell you exactly what you need to know—and how it might help you become a healthier and happier human.
Unless it's the butt of a joke or discussed intimately between friends, the subject of faking orgasms is one of those topics that's rarely talked about. But the truth is that it happens, all the time—and both men and women do it. But why?
This phenomenon has been sparking the curiosity of scientists and researchers for years—from both a psychological- and sexual-health perspective. What does it mean about that person's relationship with their partner, their own body, and with intimacy itself? Well, we don't know for sure, but researchers from the University of Kansas are on the case! They recently conducted a study, published in the Archives of Sexual Behavior, that tries to nail down the most common reasons for "faking it." And what they found might surprise you.
Interestingly, previous research on the subject has almost completely focused on the frequency of the act, but the researchers on this study were more interested in the why. They created a new measurement scale—which improves upon outdated or poorly designed scales of the past—called the Pretending Orgasms Reasons Measure or PORM scale. (Yes, you read that correctly.) They did this by asking around 1,500 people about their motivations for faking orgasms and then sorting through all that data. They found that reasoning could be divided into six distinct categories:
1. Feels good.
2. For their partner.
3. Not into sex.
4. Manipulation or power.
5. Insecurity.
6. Emotional communication.
Here's why we want to know more.
This reasoning is pretty diverse, but it's not all that surprising or groundbreaking. This was just a preliminary study—its primary purpose was to test out the new PORM scale. But the researchers also found that 76 percent of the women and 41 percent of the men asked had faked an orgasm at least once in their life. And those statistics suddenly make these reasons much more interesting. It's time we stopped thinking about this as a fringe behavior and started conducting more research to find out why, exactly, this has become such a big part of our sex lives.