I Used Food To Thrive With Chronic Illness. Here's What I Eat In A Day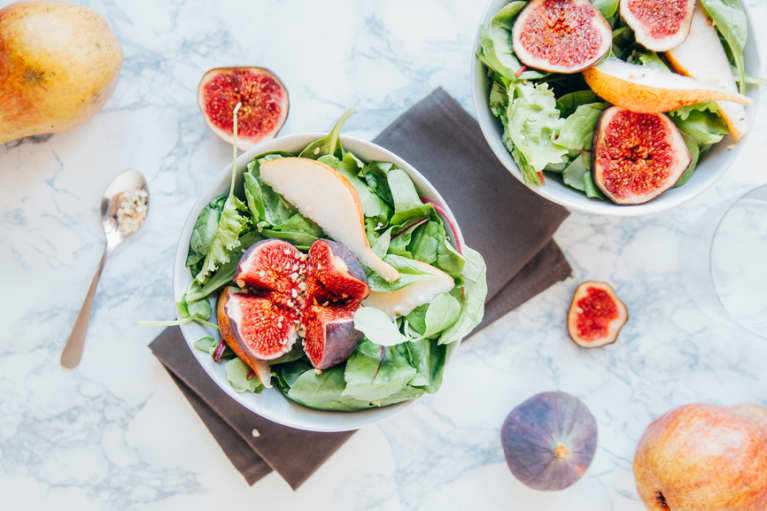 Our editors have independently chosen the products listed on this page. If you purchase something mentioned in this article, we may
earn a small commission
.
When I was fourteen years-old I started having debilitating back pain. I went to lots of doctors but none could diagnose the problem. Instead I was prescribed pain killers to manage my pain. Since then, I've encountered a number of other health conditions—a thyroid disorder, celiac disease, parasite infections and a severe gastric motility disorder of the colon. I've learned by trial and error, working with a host of experts and my experience in my own body how much food is medicine and has the profound power to change the biology of our bodies. Now, I'm living life full steam ahead, feeling amazing every day. I'm even a published author (my new book, Kicking Sick, is all about my health journey),
I eat a highly plant-based diet filled with vegetables, clean sources of protein (unprocessed, organic, grass fed, no hormones or antibiotics), eat slowly and mindfully, and savor my food. Here is a day at my table. Enjoy!
7 a.m.: Warm Water With Lemon
I start the day with a glass of hot water with lemon. The diluted lemon juice is alkaline which helps neutralize acids and jumpstart your digestive system. A big glass of water with a tablespoon or two of fresh-squeezed lemon juice also provides you with the Vitamin C you need for the day. It energizes your system and refreshes your body.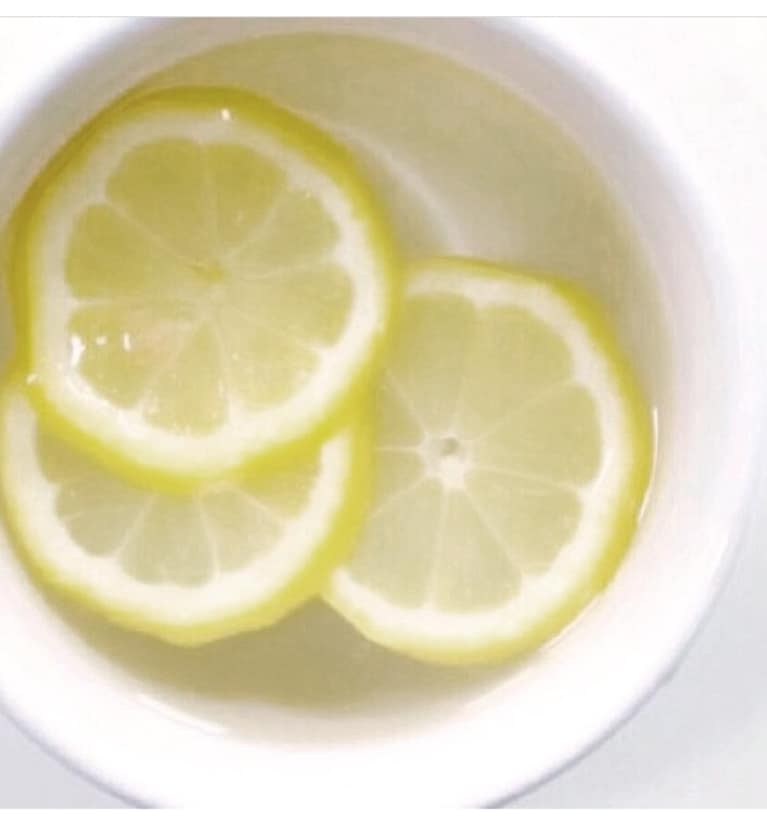 If you have digestive issues like me, liquid meals and shakes are a great way to keep your digestive tract moving smoothly and your calorie intake and nutrition in check, which is crucial for good health and healing.
Fresh juices and smoothies are a fabulous way to get the minerals, vitamins, phytonutrients and chlorophyll that your body needs. A typical morning meal for me is a green juice with lots of dark leafy greens, lemon, ginger, and some apple. It's a nutrient packed, alkaline jumpstart that boosts energy and helps with detoxification. Sometimes I opt for a smoothie made with ingredients like: romaine, celery, spinach, apple, banana, lemon for example. The difference between a green juice and a green smoothie is that juice is quickly absorbed and smoothies have more fiber. Either is a great option. Too often we eat foods that are heavy and very high in acidity (bagels, cream cheese, bacon egg and cheese, you name it) which can slow digestion, upset our stomach, start our day off all wrong. I am a firm believer in "light to heavy" eating and food combining. It's important to counter balance this to keep our PH levels right and our bodies in tip-top shape. We want to start the day off right.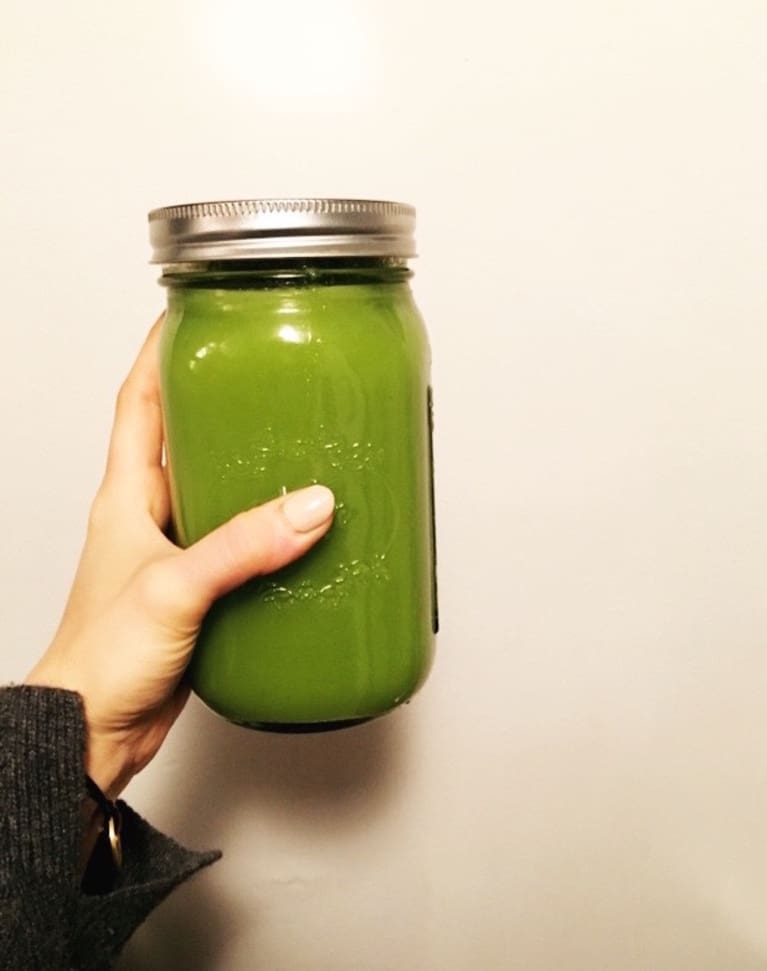 Today I whipped up a giant salad with mixed greens, sprouts, and avocado. Then, because it's winter and I was craving something hearty, I added roasted sweet potato, brussels sprouts, and beets. I made a simple salad dressing with olive oil, lemon juice, Dijon mustard, fresh pepper, and a pinch of Himalayan sea salt. Yum! So good, so fresh, so satisfying. I also had a carrot and ginger soup for some warmth and comfort.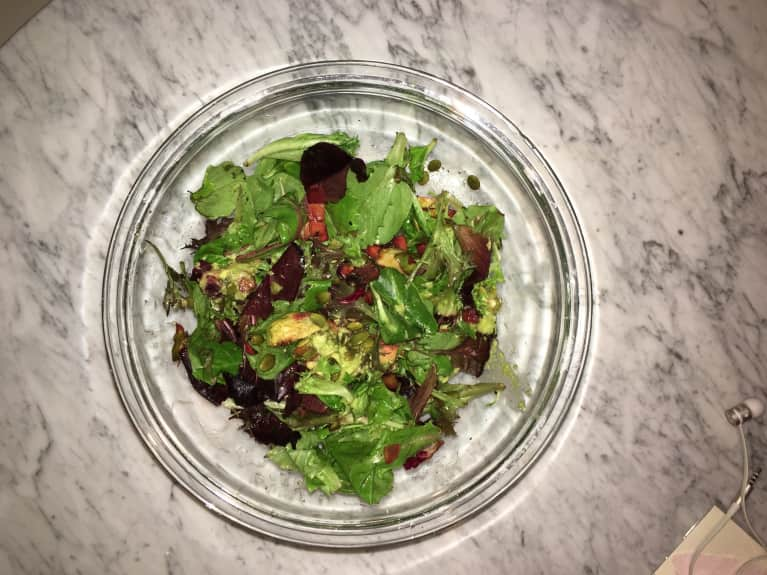 Because winter in New York is cold, I feel like a bear who wants to hibernate. If it were up to me I'd curl up in my warm apartment and not go outside. Unfortunately, that's not an option. In the city I am always on the move. I often grab a bone broth as a snack. It not only warms me up but boosts my immune system. Bone broth contains healing compounds like collagen, glutamine, glycine, and proline that is good for your gut lining and reduces intestinal inflammation. According to Mark Hyman, "drinking 3-4 cups of broth a day helps to alkalinize the body from an acid-producing modern diet. Detoxification can only happen if we reduce the acidity in our bodies."
Today I picked up a cup from Springbone in my neighborhood. They have a delicious broth of chicken stock, coconut milk and turmeric they call liquid gold, and it is. Here I am on the go with my bone broth keeping me warm.
7 p.m.: Salmon and Steamed Broccoli
I love cooking for myself and the people I love. I find it therapeutic and have fun getting creative in the kitchen. It helps me unwind and I like the sensory experience of cooking: the aromas, tastes, textures, and colors of food is pure bliss. Tonight I'm making a beautiful piece of wild Alaskan salmon, steamed broccoli, and a big salad loaded with organic mixed greens, avocado, carrots, cucumber, and sunflower sprouts. Delish, healthy, and filling!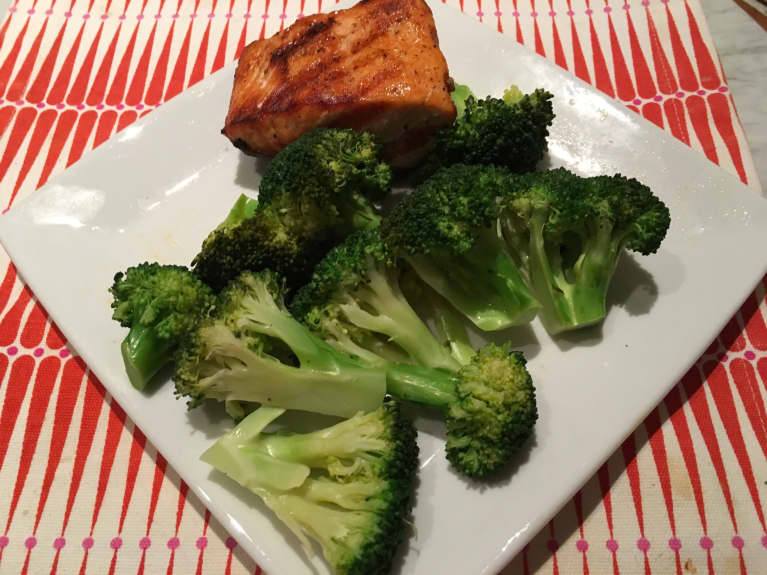 9:30 p.m.: Dark Chocolate and Lavender Tea
Chill time! I have a difficult relationship with sugar. We have an "it's complicated" relationship. The struggle is REAL, and I try mighty hard not to overindulge my sweet tooth. Tonight I had some dark chocolate (anything above 75% dark is ideal, raw cacao even better.) and a lovely cup of lavender chamomile tea. My favorite dessert right now is the Hu Kitchen cashew butter bar. So good!