Protect The Environment Like A Celebrity. These 6 Green Hacks Will Get You Started
mbg Sustainability Editor
By Emma Loewe
mbg Sustainability Editor
Emma Loewe is the Sustainability Editor at mindbodygreen and the author of "The Spirit Almanac: A Modern Guide To Ancient Self Care."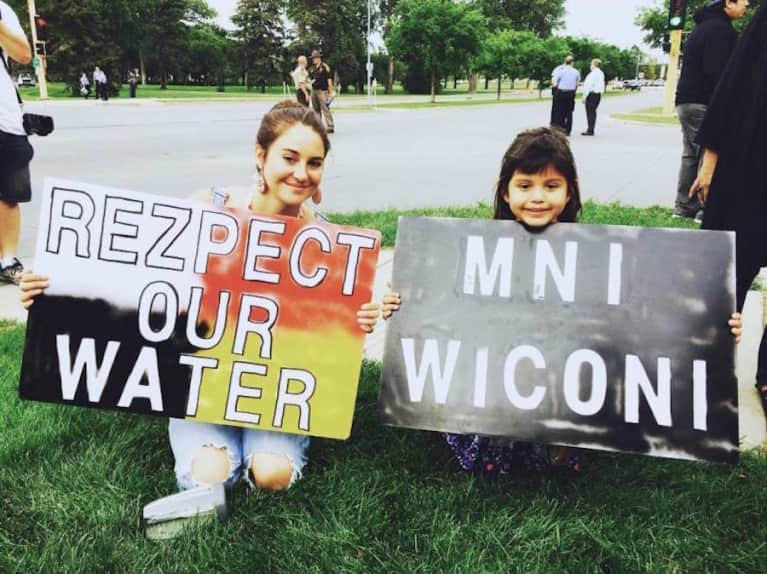 Our editors have independently chosen the products listed on this page. If you purchase something mentioned in this article, we may
earn a small commission
.
The glitzy, glam lives of A-listers may not scream "sustainable," but more and more celebrities are starting to offset the emissions of showbiz in their personal lives. Here are a few of our favorite green lifestyle tips straight from Hollywood.
1. Buy used clothes and make your own products.
"I exclusively buy used clothes," Shailene Woodley told The Hollywood Reporter. "I'm going to be a citizen of this planet, and I'm going to do my responsibility and live in stride with nature instead of constantly fighting against her." Woodley, who is also an outspoken advocate for environmental causes, also reportedly forages a lot of her own food and makes her own personal care products like toothpastes and body lotions.
Become a DIY pro yourself with these recipes for beauty products.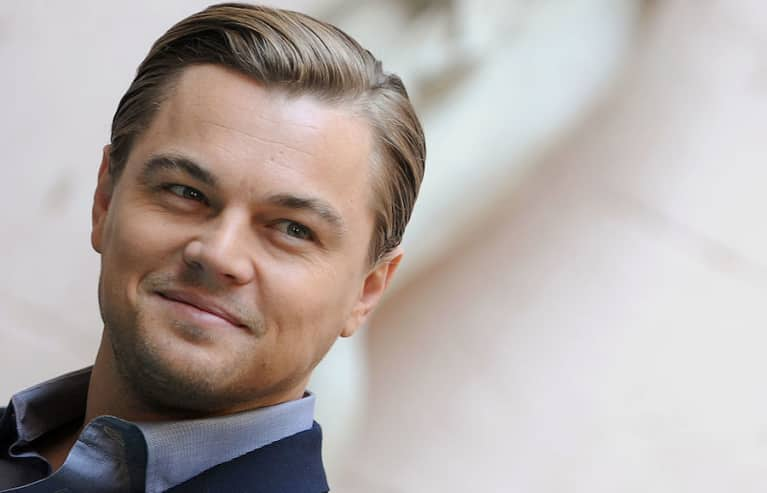 2. Commit to small actions.
Over the years, Leonardo DiCaprio has become the de facto face of sustainable celebrity, speaking out about the threat of climate change on major stages. "The only thing we can control is what we do next—how we consume, how we get involved, and how we vote." DiCaprio said at the end of his Netflix documentary, Before The Flood. He shows his environmentalism by driving a Tesla (or foregoing cars all together and opting for a Citi Bike), participating in marches and campaigns, and, yes, donating millions of dollars to green causes. If you don't have the bandwidth to take on this level of commitment, here are some smaller ways to get involved from his documentary:
3. Give your celebrations an eco-twist.
Natalie Portman and Benjamin Millepied's wedding ceremony along the coast of Big Sur was dotted with lovely nods to the surrounding environment. Wildflowers indigenous to the area were strewn throughout, and guests were given seeds to take home as party favors. As for the menu, it nixed chicken and steak in favor of locally grown vegan fare that reflected the bride's values. "Three times a day, I remind myself that I value life and do not want to cause pain to or kill other living beings. That is why I eat the way I do," Portman told the NZ Herald.
Inspired to throw your own conscious ceremony? Here's your go-to guide.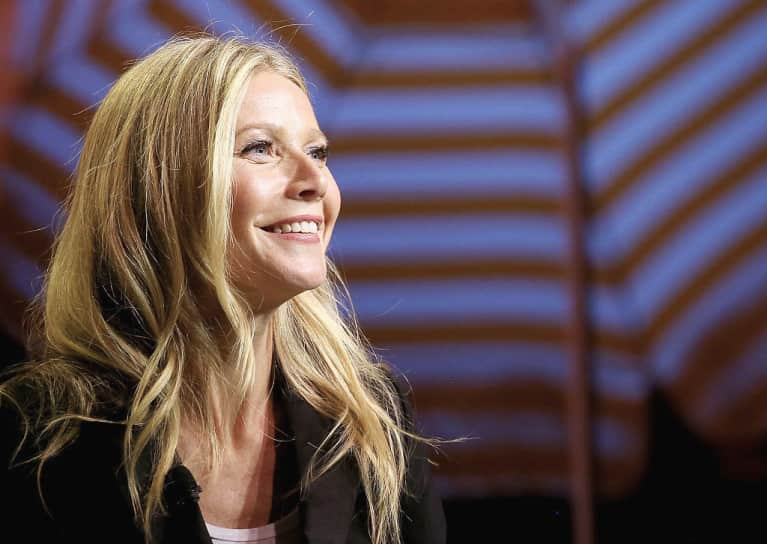 It should come as no surprise that Gwyneth Paltrow's backyard is an oasis of fresh fruits and veggies. After all, the wellness world's golden girl did write, "When I pass a flowering zucchini plant in a garden, my heart skips a beat," in her first book, My Father's Daughter.
Even if you don't have an expansive yard to work with, you can take back control of your food by growing some of your own herbs at home.
5. Fight for issues you care about.
Matt Damon's new partnership with Stella Artois and Water.org aims to help bring clean drinking water to 3.5 million people by 2020. And the genesis of this project is deeply personal. "I've traveled all around the world interacting with these little girls and as a father of four girls, it's deeply affecting," Damon told mbg. "I remember being in Ethiopia and watching these villagers get water out of a hand-dug well, and these children were filling up these plastic bottles to take to school, and when they pulled it out, it literally looked like chocolate milk. You want to slap it out of their hands because you know they are going to get sick. But the reality is that if they don't drink the water that day, they are going to die."
Here's a list of organizations to support based on your specific values.
Adrian Grenier launched The Lonely Whale Foundation to inspire conversations about how pollution impacts marine species—whales in particular. Grenier reportedly carries this commitment to ocean health into his own life by taking simple steps like refusing plastic straws at restaurants. "We consume 500 million straws each day. The equivalent of 127 school buses filled with straws. It's disgusting," he said in an interview with New York Magazine.
Here are a few more easy ways to use less plastic in your everyday routine.