7 Things You Need To Know Today (January 6)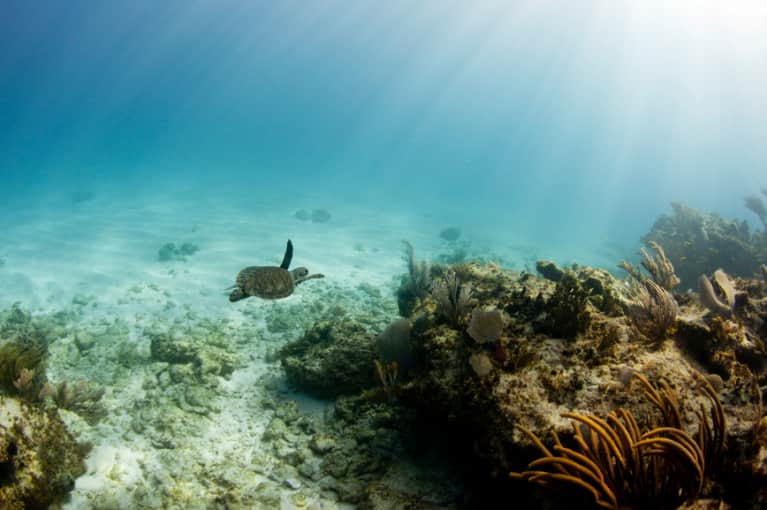 January 6, 2017 — 10:30 AM
1. New models depict the future of our oceans.
Advances in climate modeling have allowed us to predict which of the world's reefs will be most vulnerable to coral bleaching. The projections show that reefs around Taiwan and Turks & Caicos could be the first affected by the phenomenon that has already touched 93 percent of the Great Barrier Reef. (Phys Org)
2. The best way to prevent a peanut allergy may be to eat them.
In a total reversal, the National Institute of Allergy and Infectious Disease is now telling parents to put peanut butter back on the shopping list. They urge parents to expose their children to peanut products in the first six months of life—even earlier if the child is prone to allergies—to prevent the development of this dangerous food allergy. (NYT)
3. Everyone's favorite scientist is back.
News just broke that Bill Nye will host an upcoming Netflix documentary series, Bill Nye Saves the World, to be released this spring. In it, he'll tackle hot-button issues like vaccinations, genetically modified foods, and climate change—we couldn't be more excited! (Grist)
4. A 105-year-old man sets a cycling record and is an inspiration to us all.
This week, 105-year-old Robert Marchand received a standing ovation after biking 14 miles in one hour, setting a record for the 105-plus age group. (NPR)
5. Obama has ousted Teddy Roosevelt as the conservationist president.
Roosevelt founded the National Park system and protected 290 million acres of natural habit in the United States. During his two terms, President Obama has placed 548 million acres of habitat under protection and added 22 new parks to the system. (BBC)
6. When praising kids, how much is too much?
New research shows that the "right" (and most beneficial) amount is in direct proportion to our kids' accomplishments. In other words, stop using praise as encouragement or comfort! Letting kids earn it improves their mental health and performance. Sounds like a win/win to us. (Science of Us)
7. Another thumbs-up for wine and olive oil.