Does Amazon Have An Athleisure Line Up Its Sleeve?
mbg Contributor
By Leigh Weingus
mbg Contributor
Leigh Weingus is a New York City based freelance journalist writing about health, wellness, feminism, entertainment, personal finance, and more. She received her bachelor's in English and Communication from the University of California, Davis.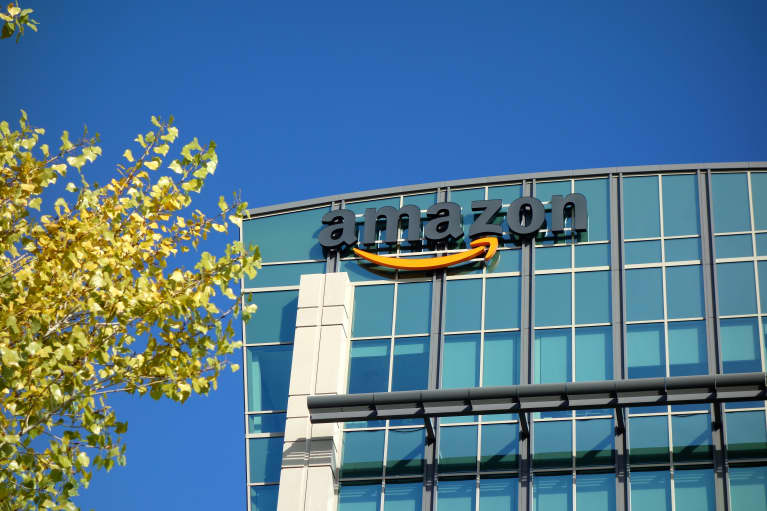 As people continue to mill the streets in chic yoga pants that double as office pants, it looks like Amazon is hopping on the athleisure bandwagon.
In December, the company posted job listings looking for brand managers with "experience studying (athletic, activewear ) trends, customer behavior and shopping patterns and converting them into recommendations for products and programs," hinting that activewear is the next step for Amazon fashion. While this hasn't been confirmed by reps at Amazon, research from the Cowen Group predicts that Amazon will be the largest apparel retailer by 2020, so an athleisure line would likely be a good move for the company.
Smart business decisions aside, this would also be an exciting development for active women all over the globe. While many of us scour our favorite activewear companies at the beginning of each season looking for updates to our favorite pieces, an Amazon athleisure line could fill in the gaps.
Think affordable sports bras that fit seamlessly under your button down and also provide support, a tank that shows off the details of that colorful Lululemon sports bra you just invested in, or a pair of grippy socks that will take you straight from work to barre class.
And as any Amazon Prime member knows—and Prime members now outnumber non-Prime members—with an Amazon activewear line, you wouldn't have to wait weeks for a new pair of basic black yoga pants when your favorite pair splits down the middle. You'll get them immediately, and you won't have to pay extra for shipping.
Will it happen? That remains to be seen. But we're certainly keeping a close watch on the situation.