Meet The Project Runway Winner Who's Trying To Make Us All Environmentalists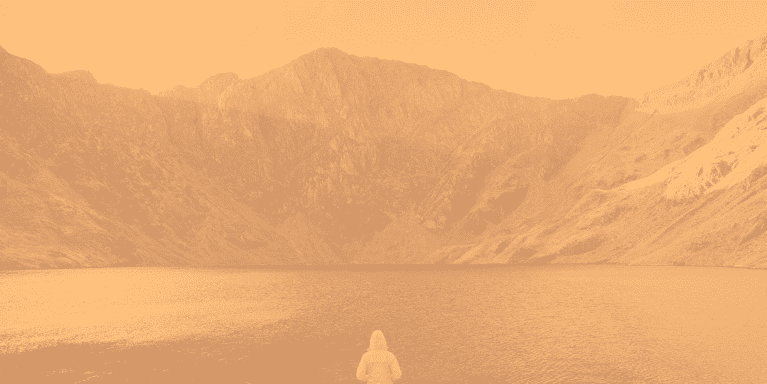 A few weeks ago, Erin Robertson, a recent fashion school grad with an affinity for bright colors, handmade textiles, and bananas, won the 15th season of Project Runway.
In case you haven't caught it before, the TV show seeks to find up-and-coming designers who are shaping the future of fashion, with past winners including notable names like Christian Siriano and Leanne Marshall. If Robertson's win is a sign of what's about to show up in our closets, expect to see a lot of pop-y clothing that just so happens to be incredibly sustainable.
Initially inspired by a conversation with friends about the Pacific trash vortex, Robertson has made a name for herself crafting handmade clothes from unconventional materials.
"That conversation made me think about how I could take my passion for creating clothes and use it in a meaningful way that would hopefully do something," she tells mindbodygreen.
Traditional fabrics like nylon and polyester require a ton of water and a good amount of chemicals to create—a fact that's just starting to creep into the mainstream consciousness. The rise of more responsible options like bamboo, tencel, and organic cotton speaks to a growing shift in consumer preferences.
Robertson steps a bit deeper into this eco-friendly ethos by creating fabric out of materials like bubblegum, wigs, and worms. Yes, you read that right. She clenched the first Project Runway challenge with a yellow dress fashioned from wigs, gumballs, and beads. In later episodes, she totally reimagined wire fencing and somehow managed to turn dried mealworms and guitar picks into a work of art.
Her work outside of the show proves just as impressive. She made "Plashion," a gorgeous 6-look line showcasing plastic bags and recycled materials, to raise awareness about the danger of single-use plastics. Her models turned the streets of downtown Boston into their runway, donning trash pick-up tools called "selfless sticks," a play on the selfie stick.
"They walked as a group, kind of like a pool of fish, and picked up trash," Robertson explains. "It was amazing—people were taking pictures with their phones and asking me questions about it. I saw in that moment how you could attract attention using fashion."
She hopes Project Runway will help her start more environmental conversations using clothing. With her eyes set on MIT's Media Lab, a design hub dreaming up better-for-the-planet tech, she's looking to explore new eco-materials like Bionic Yarn, made from recycled water bottles, as well as produce some of her own.
"I want to create a business that is very true to my aesthetic but has a really intense sustainable backbone to it. It's actually pretty challenging—it's going to be a really fun research period to figure out how to do it."
Considering her talent, creativity, and totally fresh perspective, we're betting mealworm dresses may be hitting stores sooner than you think.