The Lowdown On Target's New Chemical Standards & What They Mean For You
mbg Sustainability Editor
By Emma Loewe
mbg Sustainability Editor
Emma Loewe is the Sustainability Editor at mindbodygreen and the author of "The Spirit Almanac: A Modern Guide To Ancient Self Care."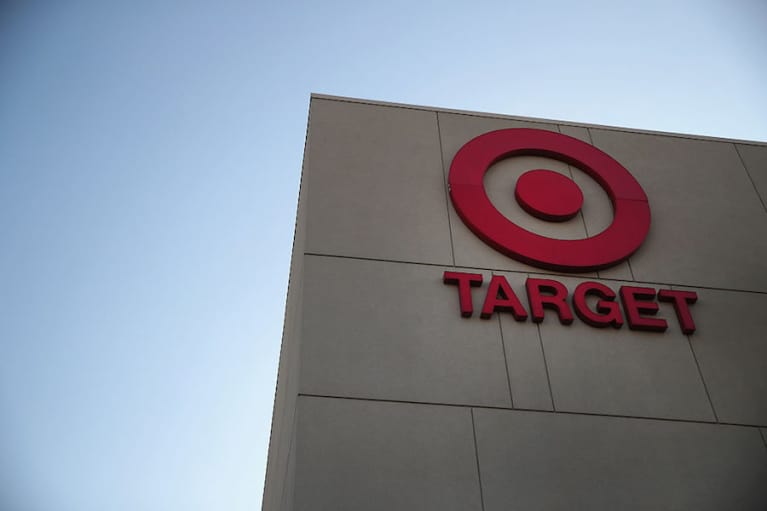 January 27, 2017 — 10:42 AM
Over the past two years, Target has crafted and honed a comprehensive sustainability strategy. Its Made to Matter campaign highlights brands producing clean, organic products and challenges them to push the proverbial envelope even further. The company has also set ambitious goals for its supply-chain safety and environmental efficiency. Now, the retail giant is stepping into the realm of chemical regulation.
Target's just-unveiled chemical program is a mix of new policies and trackable goals that focus on ingredient transparency, chemical management, and innovation.
Target spokesperson Angie Thompson tells mindbodygreen that this shift is a reaction to consumer preferences. "According to NMI's 2016 report, 66 percent of U.S. consumers are interested in socially and/or environmentally better products," Target spokesperson Angie Thompson tells mindbodygreen. "Our guests are becoming increasingly concerned with chemicals in products they use in, on, or around their bodies."
Basically, Target is working to shine a light on what's really in its products and cut down on the amount of nasty chemicals on the market today. The news release detailing the new program has a lot of meat to it, so we broke it down into some key themes. Here's how the brand aims to use (and avoid) chemicals over the next three to five years:
Disclose the chemicals in all of its new and existing products, including personal care products and household cleaners, which have notoriously lax transparency standards, by 2020. It will also explore new ways to clean up these industries of the most egregious chemical offenders such as phthalates, propylparaben, and formaldehyde in the same time frame.
Remove added Perfluorinated Chemicals (PFCs)—a class of chemicals used to make clothes water- and stain-proof that may disrupt endocrine function and cause developmental issues—from the textiles they sell by 2022. Remove flame retardants, certain types of which are carcinogenic, from textiles by 2022.
Work with business partners to reduce the chemicals present in Target's supply chain and operations.
Explore cleaner solutions by investing up to $5 million in green chemistry innovation by 2022. The brand has already made some notable steps in this direction, recently partnering with organizations like Healthy Babies Bright Futures, Advancing Green Chemistry and Beyond Benign.
These are obviously sweeping overhauls that will require a lot of work from Target and all of its suppliers, and they are subject to change with the ebbs and flows of the industry. However, if enacted, even in part, they could mean a new wave of retail—one in which consumers are more confident about the health and safety of a whole host of products.
Target will stay accountable to these goals by posting progress reports in its annual Corporate Social Responsibility Report, starting February 2017. We commend this industry leader for setting its sights high and taking us all along for the ride. Here's hoping that other retailers are taking notes.