How Nature Can Help You Have Your Best Year Yet: A Holistic Psychotherapist Explains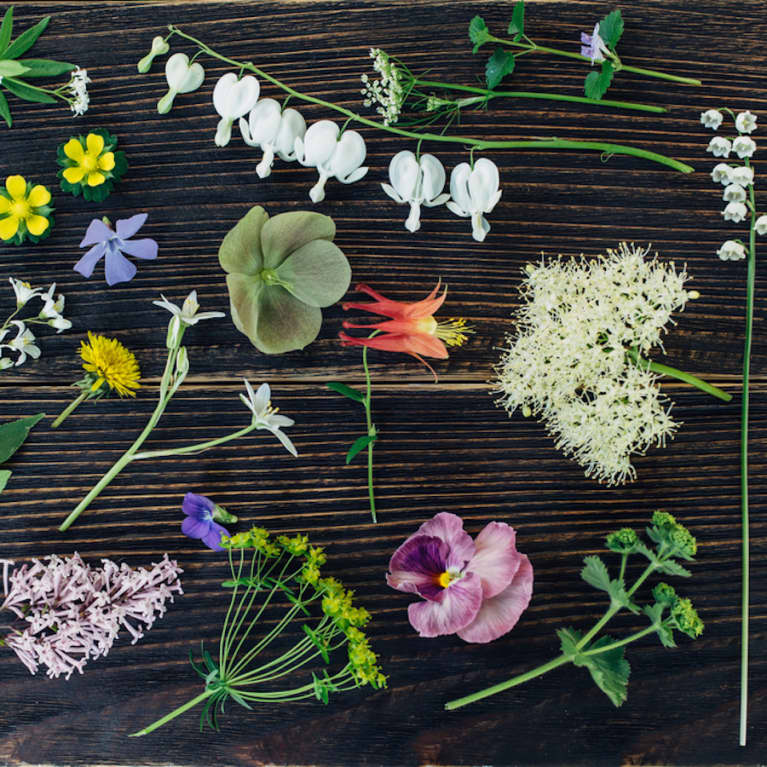 Our editors have independently chosen the products listed on this page. If you purchase something mentioned in this article, we may
earn a small commission
.
The New Year is a fresh start—a time to take inventory of what worked, what didn't, and what we want for the next chapter. Talking about and writing down our goals can improve the likelihood that we stick to them, but sometimes a little extra support goes a long way.
Several years ago, I was introduced to the power of flower essences. Unlike traditional medicine, flower essences work on an energetic level to improve all aspects of our spiritual, emotional, and physical health. They are created by placing specific flowers at the height of bloom in water and stabilizing them using a high-proof alcohol. The resulting brews are imprinted with unique floral energies that can support us through periods of growth, making them perfect for the New Year!
Flower essences can be taken under your tongue, added to a glass of water, or used in a bath (but always be sure to check the safety label before using). Here are five to check out that can help you achieve your resolutions. Here's to a fresh start!
Hornbeam to create healthy habits
Whether it's going to the gym or hitting the yoga mat, moving our bodies can have a transformative effect on our lives. Improved mood and clear-mindedness are just some of the many benefits. However, it's easy to lose steam when the weather gets colder or the novelty of commitment wears off. Hornbeam can be used when the couch starts calling your name. You'll have the energy to put your sneakers on and get out the door because, let's face it, sometimes that's half the battle!
Larch to take risks and get you out of your comfort zone
Maybe you're looking to apply for a new job, get promoted at work, or simply expand your comfort zone in the new year. It's normal to feel scared when we go for something new. (In fact, it's a sign of growth!) Larch flower essences are thought to improve self-confidence, ease self-doubt, and help you keep your eyes on the prize.
Pine to appreciate what you have and attract more abundance
It's normal to make a goal of attracting more money and clearing the way for increased abundance in the new year. Interestingly, one of the mental blocks for receiving is guilt. Pine clears guilt and opens your heart to the possibility of receiving while remaining grateful for all the love and abundance you already have.
White chestnut to appreciate the moment
When we're stuck in our heads, we miss out on being fully present. White chestnut is thought to stop repeating thoughts, allowing us to take a breath and appreciate the beauty in where we are.
Walnut to let things go and watch things flow
Perhaps you want to release an old relationship or say goodbye to a negative mindset. Walnut can help in the transition from one phase to the next. Winter is a time for introspection and going deeper into our soul's work. As one door closes, another one opens. By the time spring rolls around, you'll have released what no longer serves you and cleared the way for everything new.