The "Cozy Kit" That Will Make Your Next Night In Magical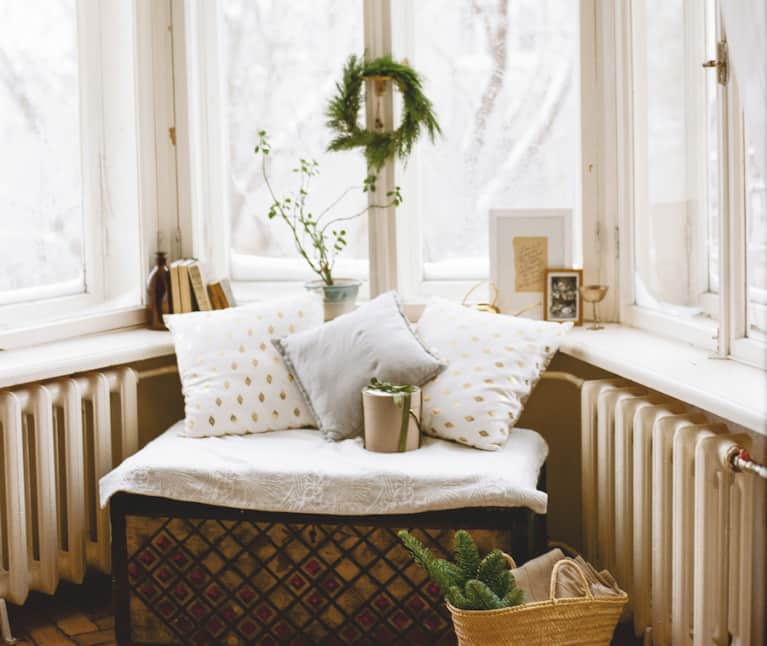 Our editors have independently chosen the products listed on this page. If you purchase something mentioned in this article, we may
earn a small commission
.
'Hygge' is a Danish philosophy that epitomizes all things cozy. Beginning to gain popularity here in the states, the term calls on people to create warm, snug moments, then slow down long enough to really enjoy them. Danish thought leader Meik Wiking has spent his career studying the connection between hygge and happiness. To celebrate the U.S. release of his latest text, The Little Book of Hygge, we're sharing this excerpt on how to take a cue from the Danes, some of the happiest people out there, and make your next night in a darn cozy experience.
Build a hygge emergency kit, stored up for those evenings when you are low on energy, have no plans, don't feel like going out, and are in the mood for some quality time alone.
Have a box, cupboard, or suitcase filled with hygge essentials. The list below might give you inspiration as to what you put in it, but of course it is completely up to you to decide and discover what you need for a fast track to hygge.
1. Some good-quality chocolate
Why not visit the closest chocolatier and bring home a little box of high-quality chocolate? It doesn't have to be expensive, just a little treat to savor every now and then.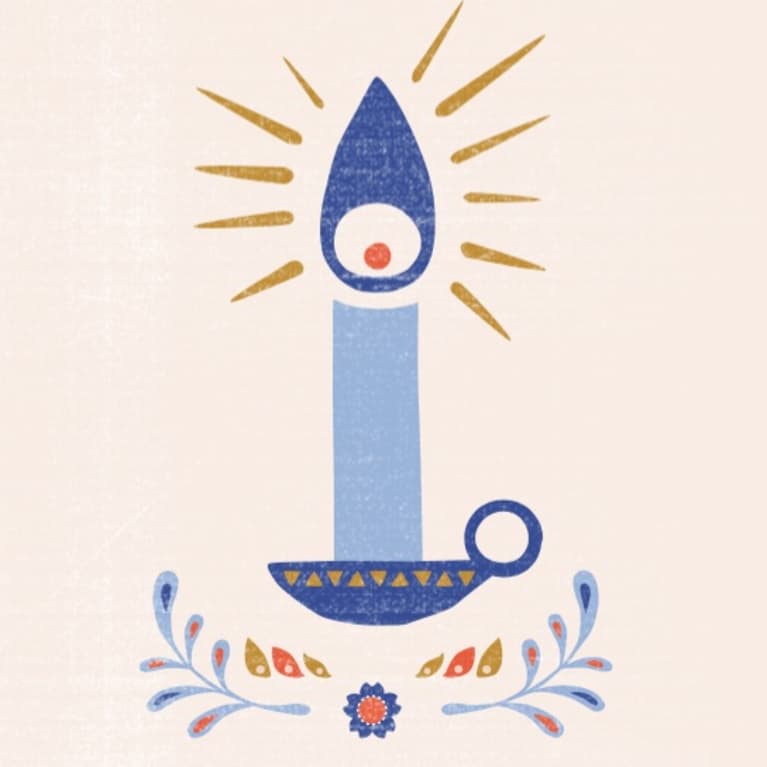 What book makes you forget the world and disappear in between the pages? Find out and put it in the emergency kit for those hygge evenings. If you have a job like mine, where you need to read a lot of stuff and quickly absorb the key points, you may tend to rush through the pages when you finally pick up fiction. We are tempted to turn immediately to the last page of the John le Carre spy novel: "Ah, what do you know? He was a double agent all along." Remember: This is a different kind of reading. Read slowly and see the story play out. My go-to book is A Farewell to Arms by Ernest Hemingway. Add a candle or two, a warm blanket, a fuzzy sweater, and you're good to go.
3. Your favorite film or TV series
Mine is Matador (Monopoly), a Danish drama shot almost 40 years ago, portraying life in a small town in Denmark from the Great Depression and through the Nazi occupation of Denmark.
There is something hyggeligt about jam, especially if you or someone you know has made it.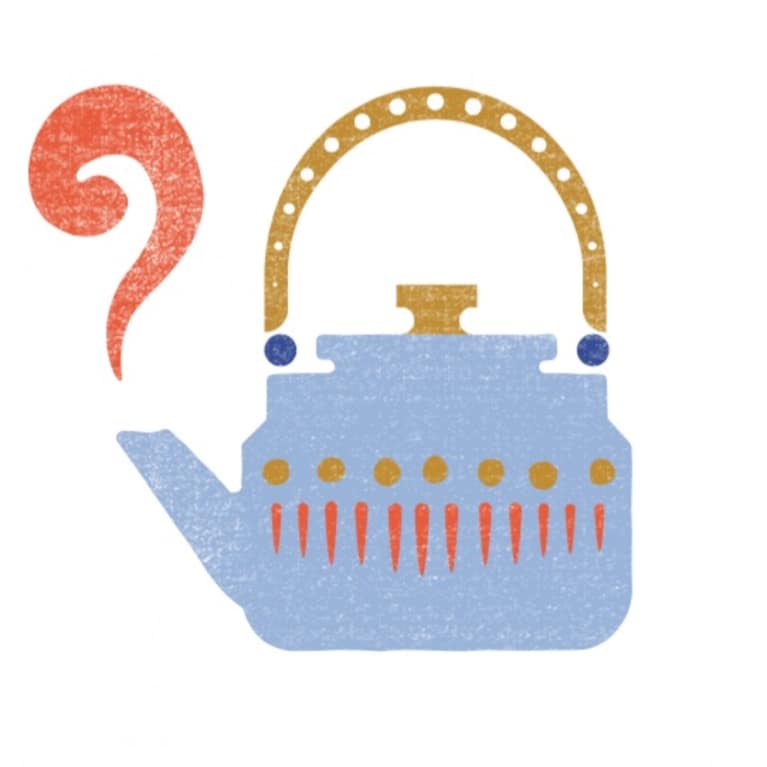 Mine is currently rooibos.
6. A selection of your favorite letters
The spoken word ceases to exist the moment it is born, but with the written language we are able to hear words from centuries ago or the words of loved ones far away. Rereading old letters is a hyggelig way of relaxing, remembering, and reconnecting.
Keep a nice notebook in your hygge emergency kit. We may call this your hygge journal. The first exercise is to note down some of the most hyggelig moments you have experienced in the past month or year.
It was nice and hyggeligt to read those old letters, wasn't it? Why not return the favor? Take the time to write a handwritten letter. Think of someone who you are grateful to have in your life and write to them to tell them why.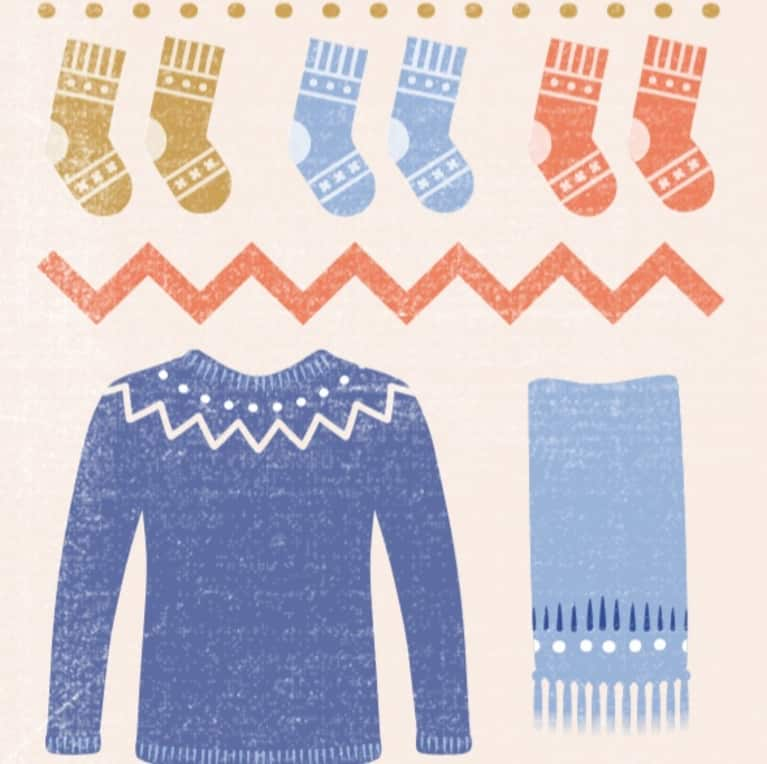 Vinyl would be considered more hyggelig than digital, but services like iTunes and Spotify allow you to create a hygge playlist that's up and running. I would go for something slow.
You know all those photos you uploaded on Facebook? Select a hundred of your favorite pictures and have them printed. An album of printed photos is much more hyggelig to browse through on a stormy night with a mug of tea.