5 Essential Wellness Travel Tips For Any Adventure
NASM-CPT
By Jesse Barton
NASM-CPT
Jesse Barton is a NASM-certified personal trainer, Wilhelmina fitness model and wellness writer.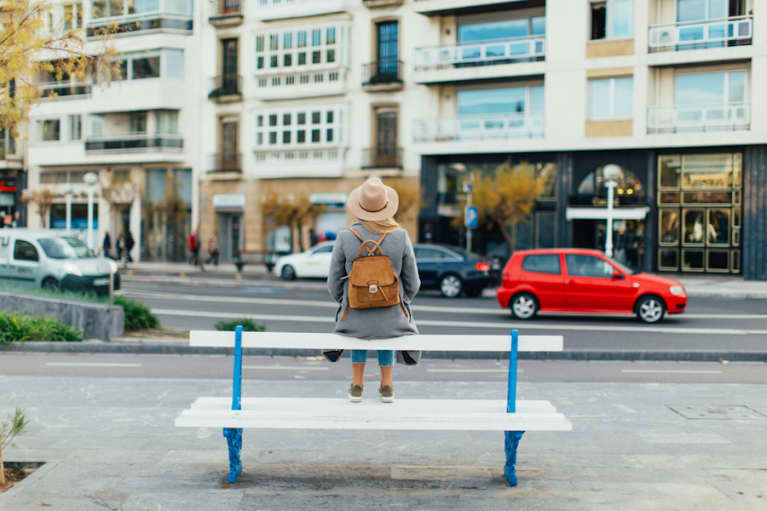 Traveling, for most, is an exciting and enlightening activity filled with rich experiences and a plethora of surprises. But it can also present challenges, especially in the context of maintaining one's wellness routine.
I recently had the opportunity to travel to Moscow—a totally out-of-the-blue trip that I was equal parts excited and nervous about. Moscow, and Russia as a whole, has never been at the top of my bucket list, especially not in December, when temperatures are typically subfreezing. (I usually try to book a few days' jaunt to somewhere tropical when the cold Northeastern winter weather settles into my bones.) However, traveling is a passion I prioritize, and I will never turn down the opportunity to go (almost) anywhere.
Keeping up with my healthy habits is relatively easy when I'm in, say, Costa Rica or the Virgin Islands, but Moscow presented new challenges. There was no beach on which to log my morning miles. There were no colorful sunsets that I could meditate alongside, tucked underneath the peaceful fronds of a palm tree. And green juices and many of the fruits and vegetables I am accustomed to eating on a regular basis were hard to come by in this part of the world. Here are some tips that helped me keep up with wellness as I navigated this new environment. Use them the next time you hit the road, whether you're traveling near or far.
I hardly ever do this out of a combination of laziness and circumstance. This time, I made sure to pack my carry-on with plenty of things I like and that make me feel good: mixed nuts and seeds, roasted edamame, and dried fruit. Airline food, regardless of where you're traveling, leaves a lot to be desired, and these snacks not only got me through the nine-hour flight but also proved handy throughout the trip when the availability of my own personal "comfort foods" was limited.
2. Download a few meditations.
I love the meditation app Inscape and also downloaded some sleep-specific meditations for this particular trip. I frequently suffer from jet lag, which can be a real bummer when I'm excited to explore a new region of the world. So once our evening flight took off from JFK, I tucked into my preloaded sleep meditation, which worked like a (excuse the pun) dream. I arrived in Moscow having actually slept on the plane for once! Downloading meditations also gives you the opportunity to quickly and easily reconnect to yourself and your spirit whenever the inevitable travel stress arises. I was able to recharge several times simply by plugging in my headphones and finding a quiet spot to meditate for 10 to 20 minutes.
3. Indulge in a spa treatment.
One of my favorite things to do in a new city is to check out a spa or two. Not only is a massage, facial, or ice bath (whatever your poison!) good for the body and soul, but it's also really cool to experience the cultural variations in spa services. Russia is known for its bathhouses, and we were lucky enough to have a top-notch spa located right in our hotel, so I made liberal use of the sauna, steam room, and also had an amazing deep-tissue massage and super-hydrating facial, all of which helped ease the pain of the cold.
4. Hydrate, hydrate, hydrate.
This is not shockingly new advice; we all know by now that we ought to drink a lot of water while traveling to combat the dehydration associated with flying. But it's advice that bears repeating and is useful for numerous reasons. The food in Russia tends to be quite heavy, and though I wanted to experience the culture through its cuisine, I also didn't want to feel bloated and uncomfortable. Drinking lots of water and hot tea helped keep my whole digestive system happy.
5. Be flexible and kind with yourself.
It is impossible to simultaneously experience the riches of your destination while maintaining the wellness plan you are accustomed to at home. So, do your best to drop that perfectionist way of thinking. You may not be able to work out every day or have the willpower to say "no" to that luscious, creamy Napoleon dessert, and that's OK—more than OK, actually. In order to truly explore new places, we need to ditch some of our usual modes of thinking and doing. We have to allow ourselves to experience, as fearlessly as possible, and trust that we will be able to get back into our healthy habits once the trip comes to an end.
Here's to many more happy journeys in 2017 and beyond.